custom jigsaw puzzles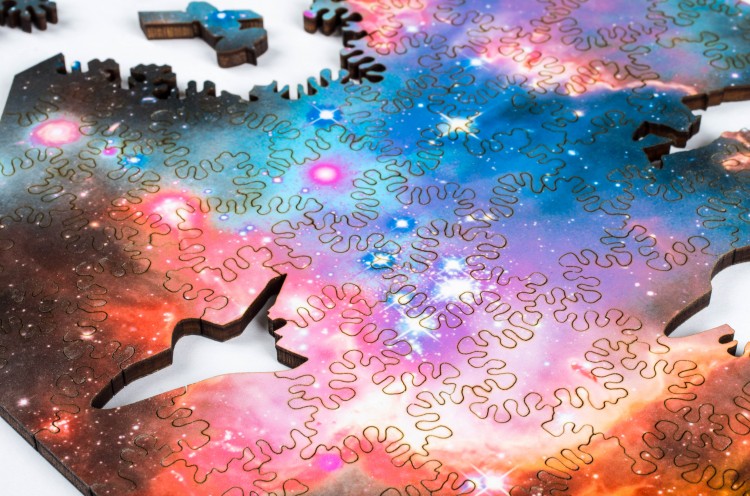 We've added something new to our lineup of customizable products: jigsaw puzzles! You can now make a plywood puzzle with your art in any size and shape you want. Just like our other puzzles, each one has a one-of-a-kind cut in the unique style created by our software that simulates the growth of crystals. Additionally, you can pick whimsies from our expanded set of figural pieces with themes like: space, undersea animals, microscopic life, and more.
your art + our algorithm + lasers = awesome one-of-a-kind puzzle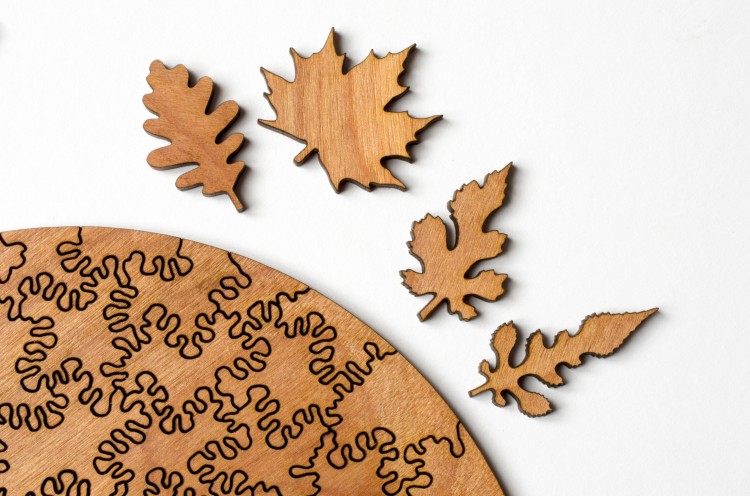 What's the process?
upload your artwork
select your puzzle shape and size
personalize your puzzle by choosing whimsies
we print your artwork with archival ink and mount it on birch plywood
we grow your puzzle using a simulation of crystal growth
we laser cut your puzzle and ship it to you!
Puzzles take 1 week to make and are fabricated completely at our studio in Somerville, MA. Puzzles can measure from 5×5″ to 12×18″. Prices range from $24 to $250.
What can you make?
To test out the system, we've made a few custom puzzles with different themes.
1) a space theme puzzle! NASA has a collection of spectacular photographs taken by the hubble telescope that you can download and use however you like. We thought this photo of the Small Magellanic Cloud would make an awesome puzzle. Whimsies included: space shuttle, satellite, astronaut, and saturn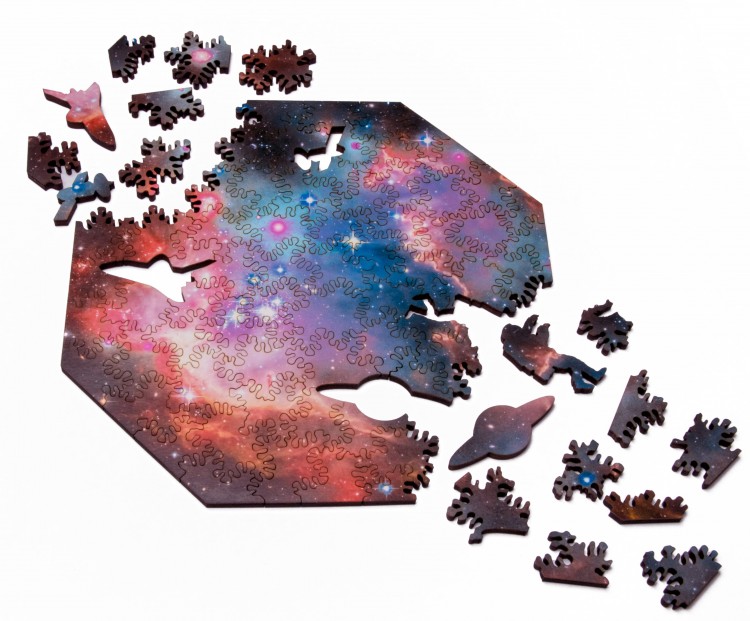 2) a leaf puzzle – We used one of my photographs from Alaska of a leaf covered in dew drops to make this challenging puzzle. Whimsies included: maple leaf, gambel oak leaf, mulberry leaf, and mystery leaf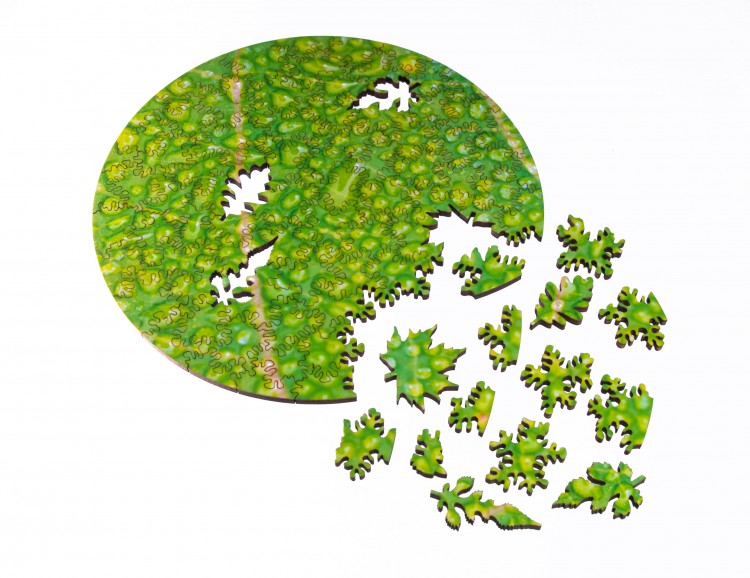 3) under the sea puzzle – This puzzle was made from one of my underwater photos and features a sponge, zoanthids and a spiny sea star. Whimsies included: octopus, scuba diver, sea star, and sea horse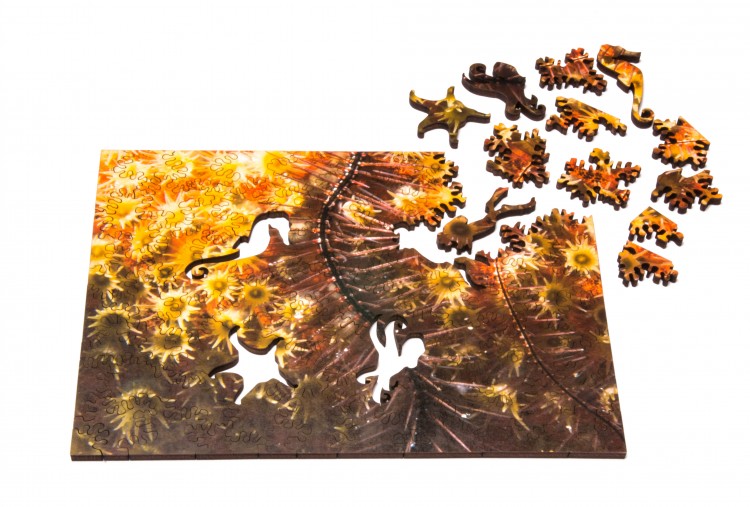 4) mushroom puzzle – A forest themed puzzle complete with squirrel, mushroom, and snail whimsies. I chose a circular shape for this puzzle for obvious reasons.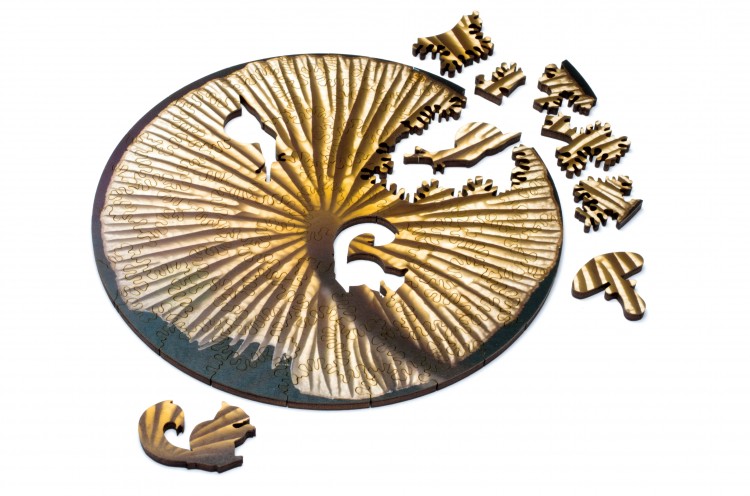 What will you make? Get started at http://n-e-r-v-o-u-s.com/customPuzzle/