new: the Cellular Pendant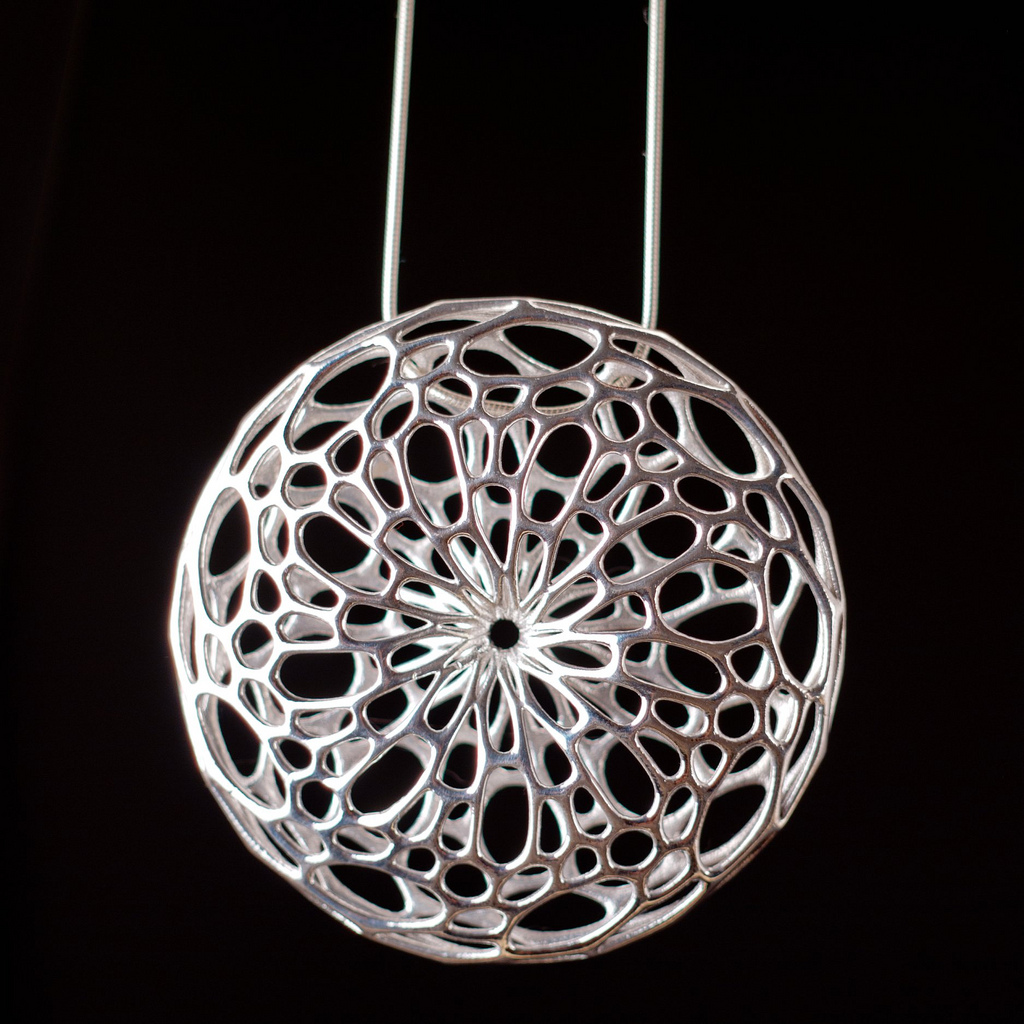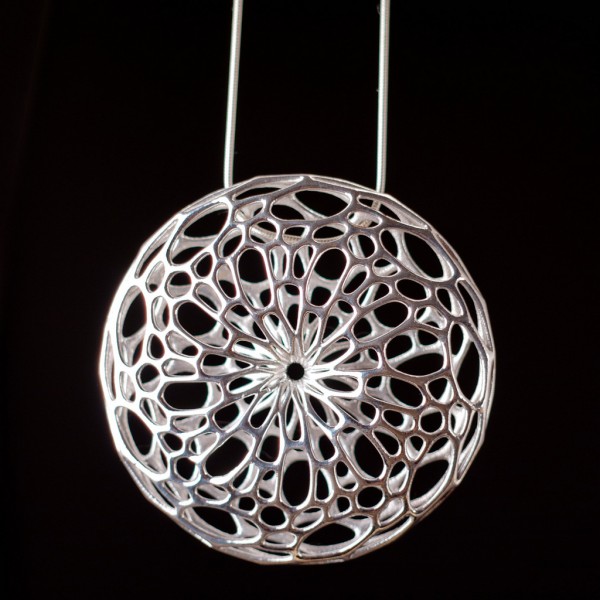 Cell Cycle, our first line of 3d-printed jewelry, was introduced in 2009 and originally only consisted of bangle bracelets and rings. Earlier this year, the San Francisco Museum of Modern Art Store asked us to create a companion earring design to add to our bestselling rings and bracelets. You can see the earrings we created for them below. They are available for purchase exclusively at the SFMoMA store in San Francisco and online.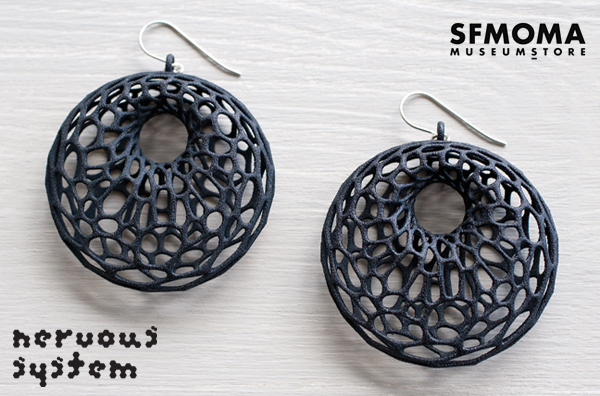 We also created a matching necklace design which is for sale on our own website. The Cellular Pendant, the first necklace in the Cell Cycle collection, is available in black and white polished nylon and also in sterling silver. The black and white nylon pieces are 3d-printed using Selective Laser Sintering while the sterling silver version is cast from a 3d-printed wax. The sterling silver version of the Cellular Pendant comes on a 20″ sterling silver snake chain and is packaged in wood box laser engraved with cellular pattern. It's for sale here on our website and also at the WIRED holiday store in NYC. The black and white versions come with 18″ sterling silver cable chains.