thingiverse gets nervous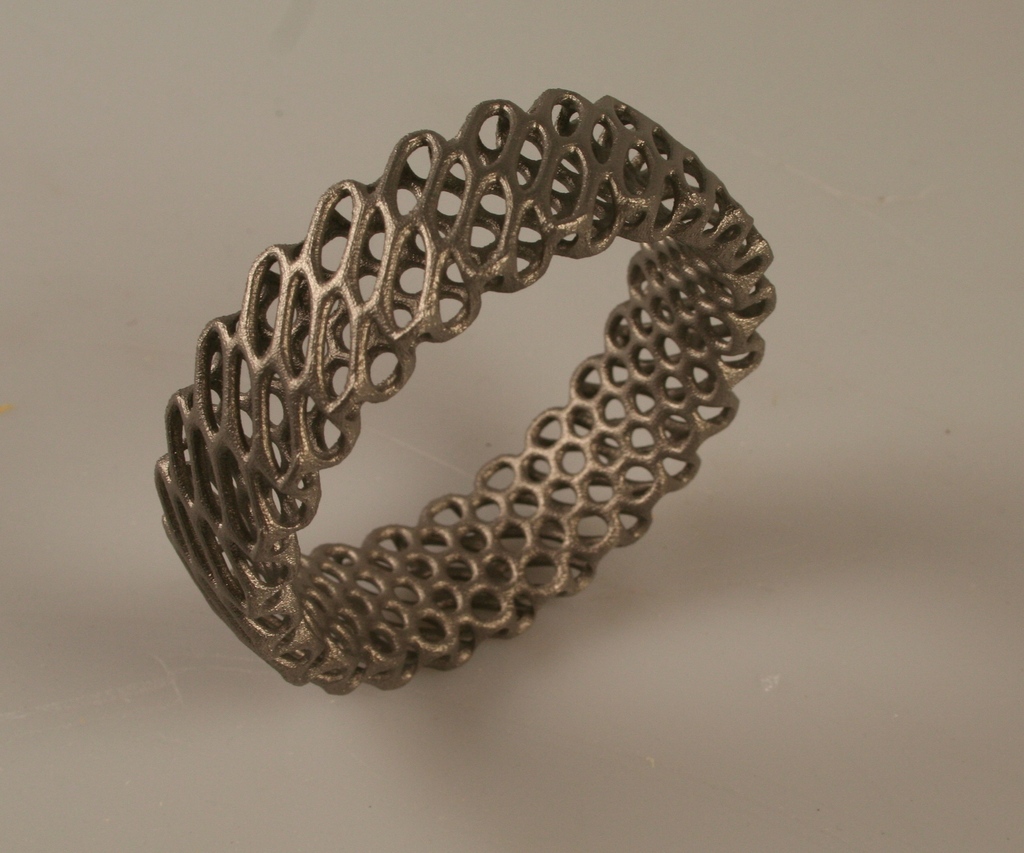 We have been sharing some of our designs as 3D-printable models on Thingiverse since 2011. During this time, we've loved watching people 3D-print their own nervous pieces on all sorts of machines, in all sorts of materials and for all sorts of purposes.  We decided to feature a few thingiverse "makes" we found interesting. We plan to make this a regular feature, so if you make something, let us know!
Thingiverse user JRobinson printed our Diagrid Bracelet in "commercially pure titanium" with a SLM250 Selective Laser Melting system at the University of Liverpool, UK. Wow! Thingiverse users have got access to some awesome equipment.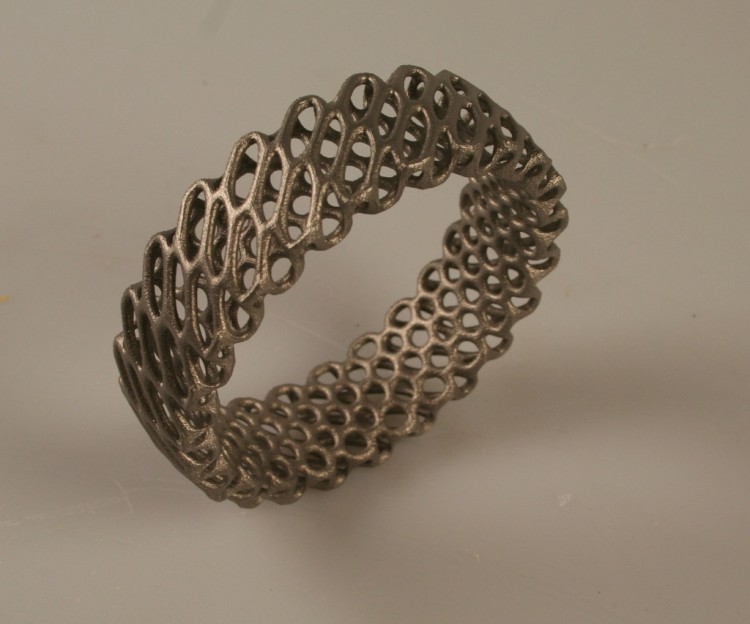 ezmobius printed our Cellular Lamp in an epic 31 hour print on an Aluminatus. He scaled the geometry up to 279mm tall and swapped the PLA twice during the print job to produce a nice color banding effect.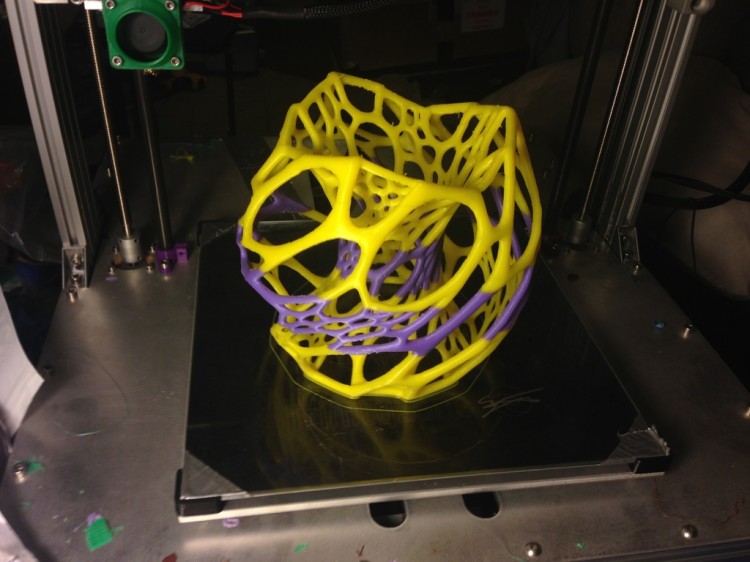 printila also printed a version of our Cellular Lamp on an UP! PLUS 2 3d-printer. Instead of using as a lampshade, she's using it to hold flowers!