New Kinematics Dresses for Artificiella Ikoner exhibit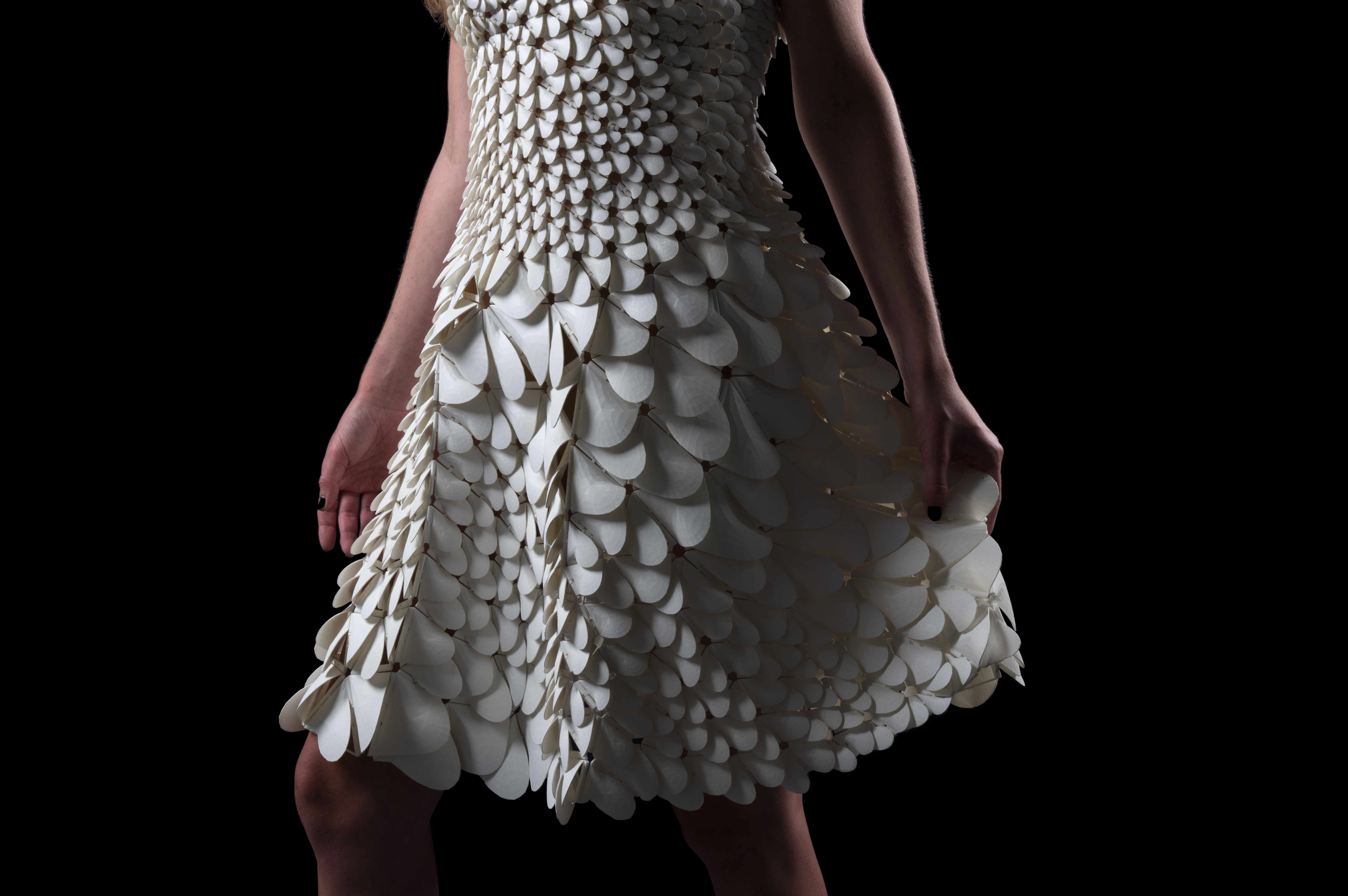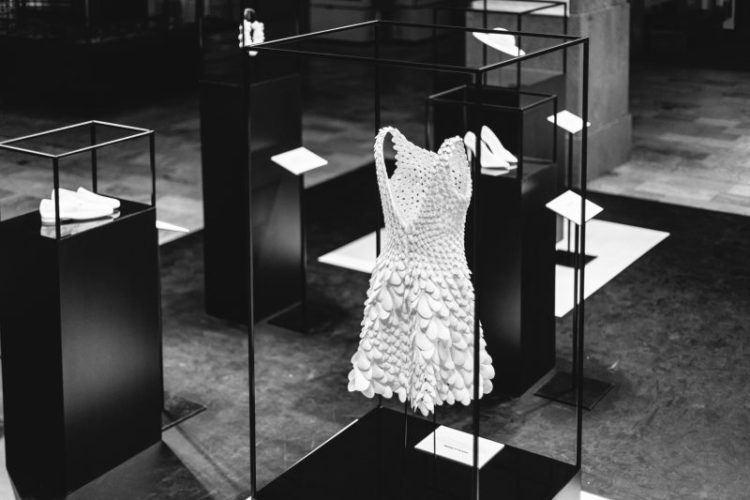 Nervous System created two new 3D-printed dresses for the exhibit Artificiella Ikoner at Nordiska Kompaniet (NK) in Stockholm. We worked with designers from Swedish advertising agency Garbergs for the project, which "explores the technology's role in fashion and beauty." From September 13-24, 2017, NK will display a collection of prototypical clothing and accessories reinterpreted with 3D-printing including: the clutch, the cocktail dress, ballerina shoes, beads, the dress hat, and the bow tie. We contributed two custom Kinematics Dresses to the exhibit representing the cocktail dress. Composed of thousands of unique interlocking components, each dress is 3D-printed as a single folded piece and requires no assembly. The Kinematics Dress represents a new approach to manufacturing which tightly integrates design, simulation, and digital fabrication to create complex, customized products.
We created two dresses for the project: Kinematics Dress 12 and Kinematics Dress 13. Kinematics Dress 12 is a white cocktail dress with a mix of solid and perforated panels that create a patchwork effect of lace across the body. It's composed of 2,945 pieces which were all 3D-printed as a single interconnected part. Kinematics Dress 13 is our 4th gown in the Kinematic Petals series and consists of 1,844 overlapping shells.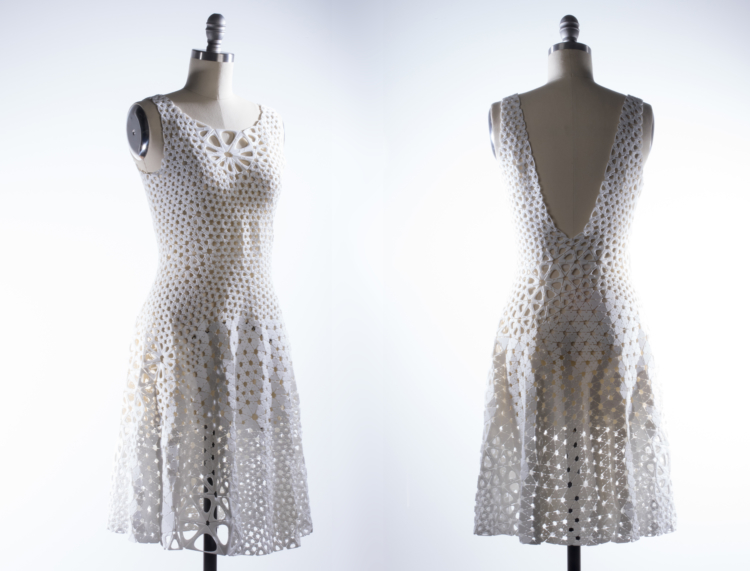 Here are a few behind the scenes photos of Kinematics Dress 13 after it arrived fresh from printing.
For more information about our Kinematics Dresses please visit the project page.