recent press and publications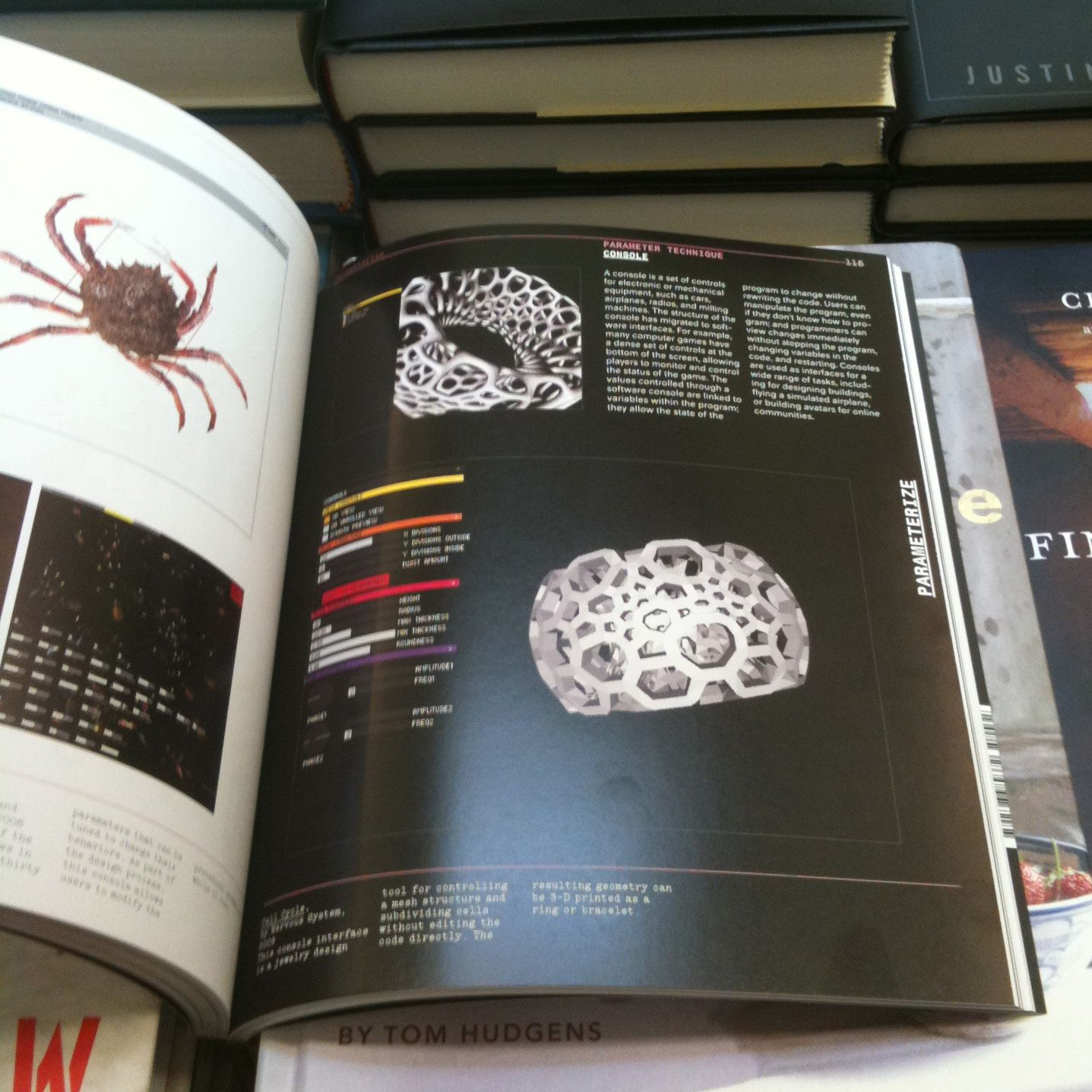 An early version of our Cell Cycle app appears in the excellent new book FORM+CODE in design, art and architecture by Casey Reas, Chandler McWilliams and LUST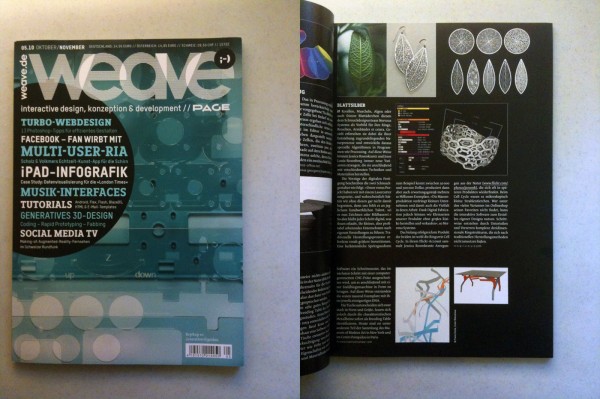 We were also happy to have our work included in the Oct/Nov 2010 edition of the German magazine Weave. Cedric Kiefer wrote, what we can only assume is a delightful article since we do not speak german, on Generative 3-d design that features pieces from our cell cycle and xylem collections.
Several blog articles also recently appeared about Nervous System, including :
Designboom.com – nervous system: reaction
Fast Company Design – The Same Process That Gives Tropical Fish Spots Creates These Lamps
Creative Applications – Nervous System [Profile, Cinder, Processing] (seems like the author wants to pick a fight with us :P )
Gizmodo – The Spiraling, One-of-a-Kind Ridges of a Fingerprint Illuminated in a Lamp (lamp doesn't have anything to do with fingerprints)
design milk – Black Chromium by Nervous System Jewelry
Time Compression – Additive Fab Meets Jewelry (also in print)
Craft – CNC Routed Ripple Shelf
Make – Reaction Lamp
Thanks to all the publications and authors who chose to feature our work!