Nervous System in video and print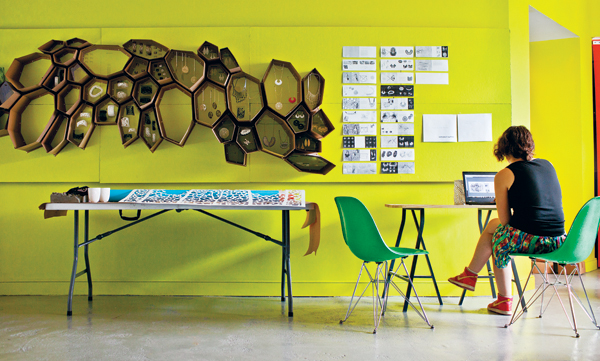 Shapeways produced a short video on us! The video was filmed by Stephan Malik who showed up direct from the airport with nothing more than a suitcase of dSLR cameras and spent the better part of a day filming us and picking our brains in the studio. Somehow he condensed his hours of footage into a minute and half of video set to cool music. You can watch it above.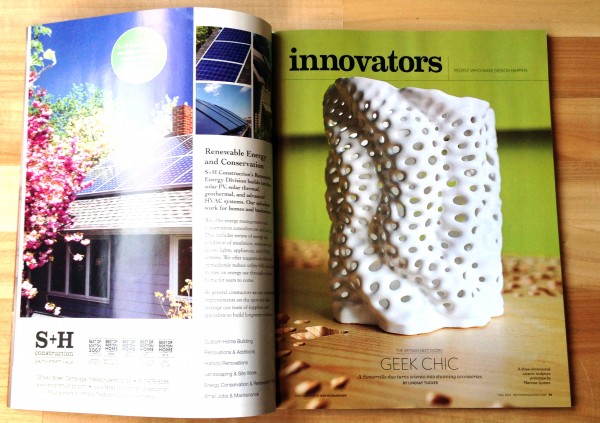 We are also featured in print in Boston Home magazine where they ran an article on our studio in Somerville. You can read it online here: Geek Chic. Special thanks to Lindsay Tucker who wrote the article and the excellent Ken Richardson who spent a day at the studio photographing it!