custom cell cycle designs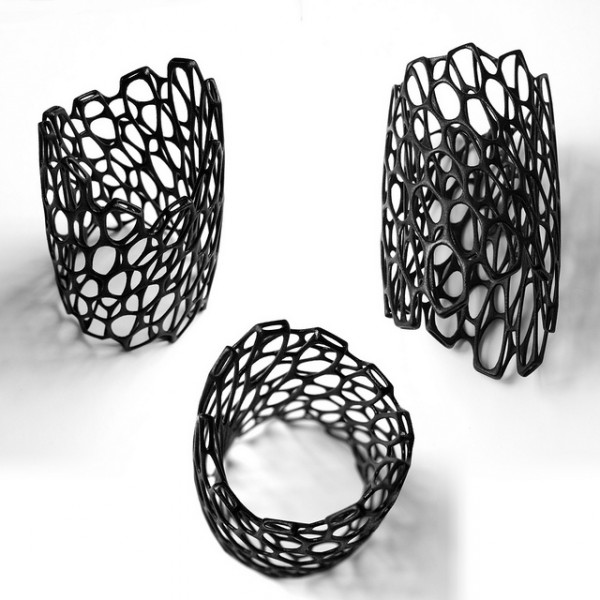 These pieces were designed by customers using our online Cell Cycle application which allows anyone to create their own designs by working with a 3D simulation of cellular spring meshes. Users can define the parameters of their starting mesh and then work with the model interactively: subdividing cells, twisting and morphing the skeleton all in real time.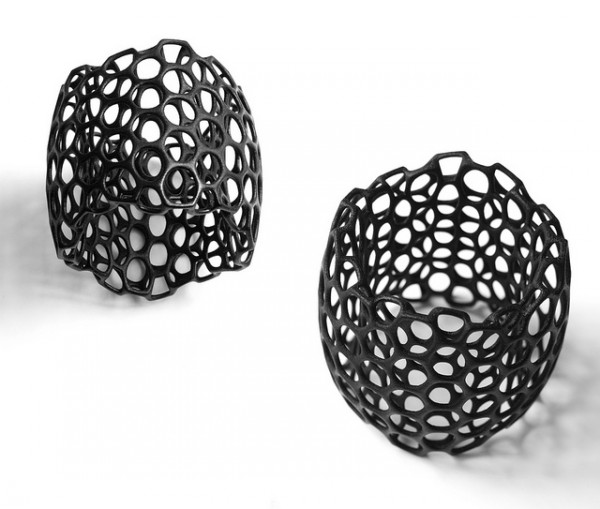 I'm not sure if these are intended to be bracelets or pieces of sculpture but I really like how they came out! I will try to post more custom pieces in the future…..we've been pretty lax about documenting things lately.
The Cell Cycle app was recently featured in a post on the Fast Company design blog, "Cell Cycle" iPad App Conjures Customized Bio-Inspired Jewelry. Thanks fastcodesign!