new seasonal colors: neons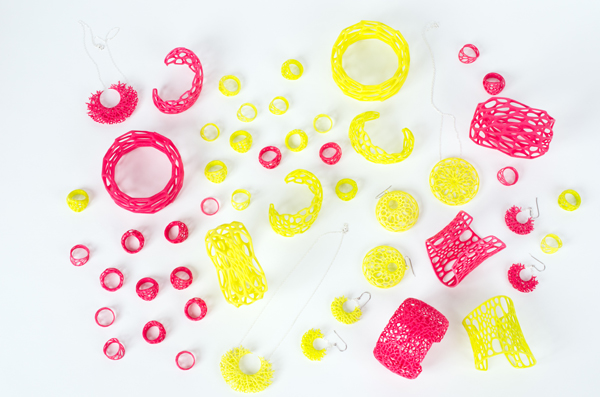 Introducing our new seasonal colors: neon yellow and neon pink! Our 3d-printed jewelry designs are now available in these electric hues. We've also added them as material options in the Cell Cycle app so you can design your own neon creations.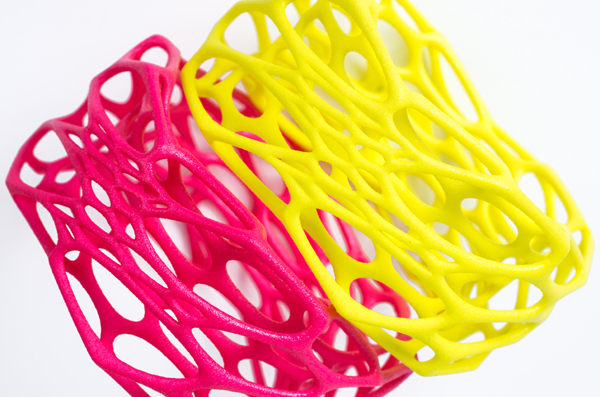 Our Cell Cycle and Hyphae jewelry collections are 3d-printed in nylon by selective laser sintering (SLS). When they come out of the machine, the printed parts are white. But, they can be easily colored using acid dyes meant for nylon fabric. To get these intense neon hues, we spent a few days creating and testing different dye recipes. We mixed our own colors by combining different concentrations of commercially available colors, creating a spectrum of shades.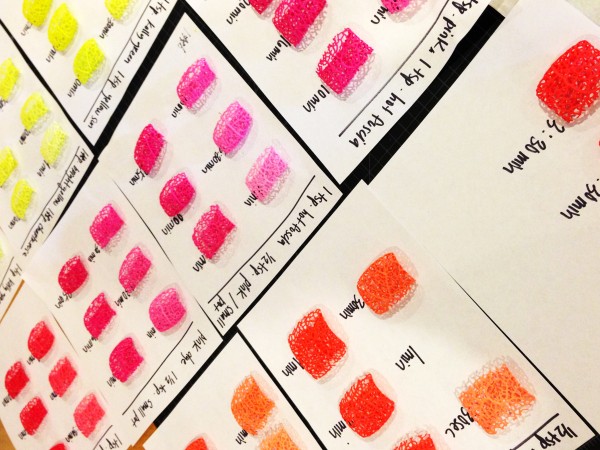 With the coming of our Spring/Summer colors, it's time to say goodbye to our Fall/Winter color, turquoise. Our remaining stock of turquoise 3d-printed jewelry is now on sale for 50% off. Now is your last chance to purchase our designs in turquoise.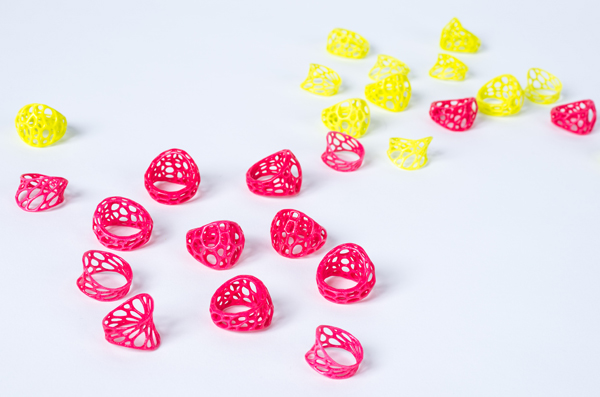 You can check out the new neon pieces here. If you have requests for next season's colors, leave a comment on this post.