Laplacian Ring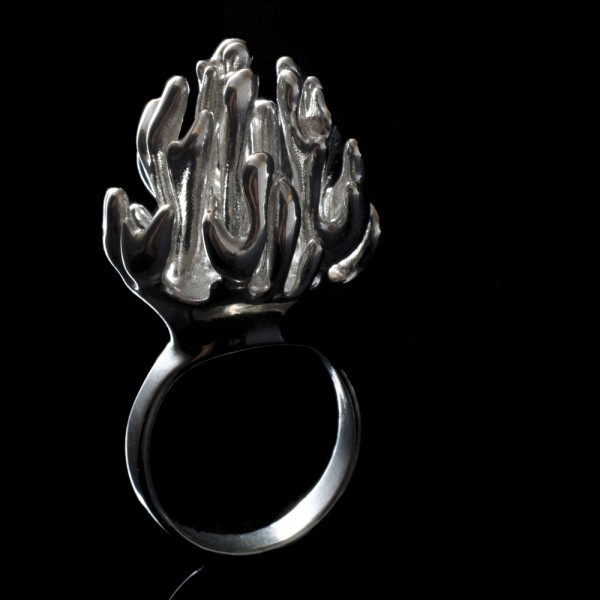 Organic branching forms emerge from the top of this intricate sterling silver ring. The complex structure recalls the forms of stony corals and dendritic crystals. Each ring is 3d-printed in wax, cast in precious metal, and then polished to a mirror finish.
This is the first piece in our Laplacian collection. Laplacian growth is a term that describes structures which expand at a rate proportional to the gradient of a laplacian field. This type of growth is seen in a myriad of natural systems, including crystal formation, stony coral growth, and the formation of lightning.
The ring is available in US ring sizes 5,6,7, and 8 in sterling silver for $300 and brass for $210. We currently have a silver size 7 in stock and the rest are made to order. The ring is in our shop here.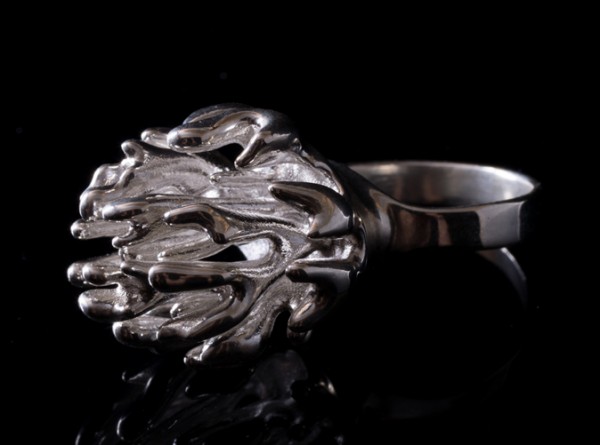 The growth process is a numerical model of 3D isotropic dendritic solidification, you can see a video of our system below.