recent developments in 3d-printing flexible objects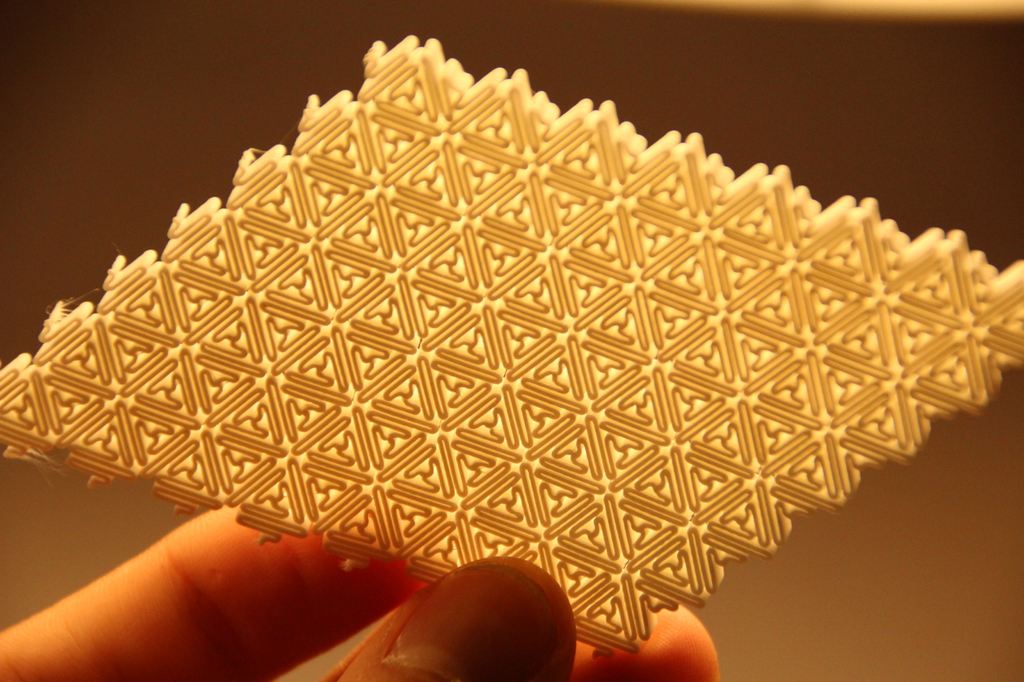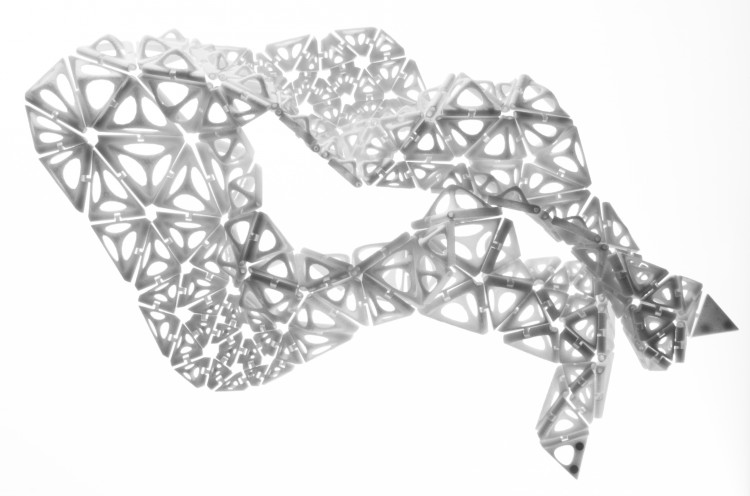 Our Kinematics project is one approach to making flexible objects with 3d-printing. By interconnecting hundreds of rigid panels with hinges, we can create objects that behave like fabrics at the macro scale. The piece themselves don't flex, but the structure they form does. 3d-printing flexible structures isn't anything new. I was first introduced to the idea back in 2000 when Freedom of Creation produced a chainmail dress using SLS printing. However, over the past week, I've seen a number of interesting projects that take different approaches to flexibility. Here are three.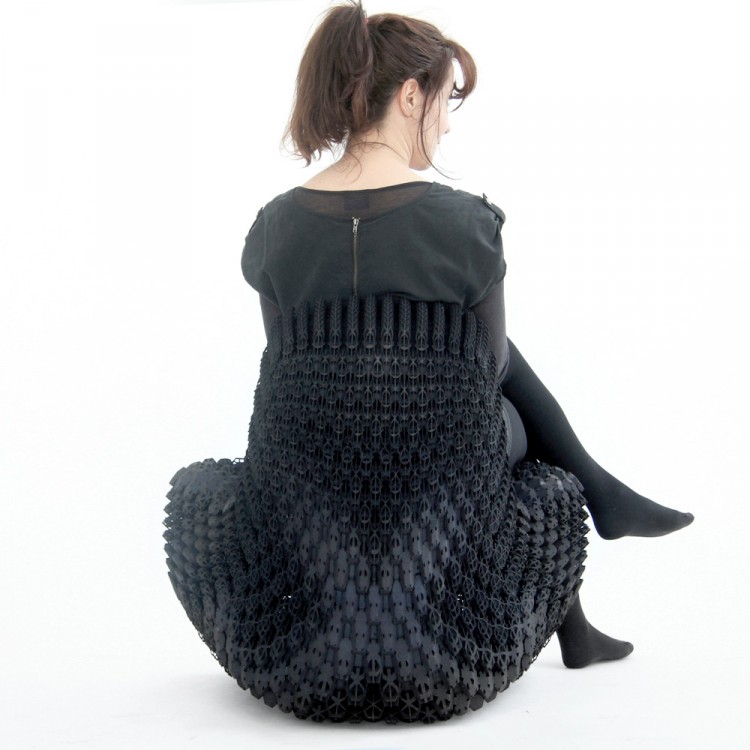 The first is the Gradient Chair by Joris Laarman Lab. The chair is 3d-printed in a flexible material, polyurethane, but Laarman modulates its degree of flexibility by printing it in different shapes ranging from hollow wireframes to more solid hunks of material. By aggregating many such units of variable density, he creates an armchair that compresses in some areas and maintains its shape in others. If you are in NYC, you can see the chair in person from May 1 to June 14, 2014 at Friedman Benda.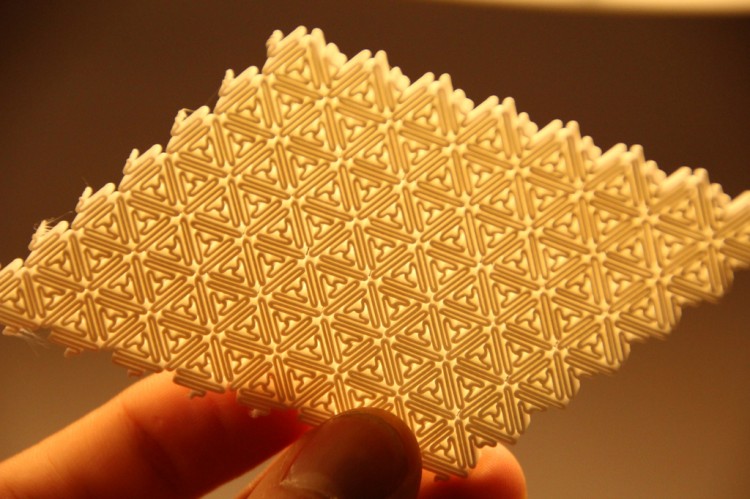 Another project that's been getting a lot of press is the "3D Printed Mesostructured Materials" work by Andreas Bastian. Bastian has been working on creating flexible panels on a Makerbot Replicator 2 in PLA plastic. The structures he has created can bend to create surfaces with double curvature that can also stretch and compress. Aesthetically, they look a bit like a field of extruded snowflakes. If you want to try printing one yourself, Bastian has made some sample files available on Thingiverse.
This video shows the movement of printed parts.

The third project I ran across is the Colloidal Vessel series by Ceramic Wombat. This project uses SLS printing to create flexible structures in hard nylon plastic through clever connections. I find the mechanism to be quite ingenious. Rectangular panels are extruded radially and interconnected by X shaped components through the corners. The resulting movement mimics the shapes of a water balloon or a jiggly orb of jello.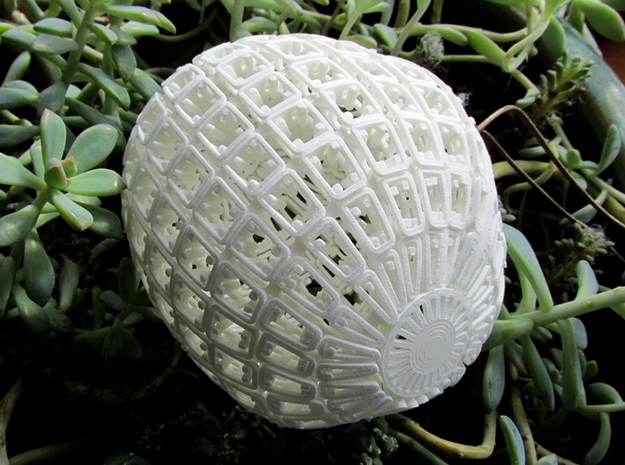 Wombat says the work was "inspired by the structure of gelatin and other colloids, this vessel is composed of interlocking shapes which limit the movement of neighboring shapes." Watch this video to get a sense of the movement.
All three of these projects focus on creating new meta-materials with help of 3d-printing. By printing plastic into specific configurations, structures with new properties are formed, each with a specific degree of flexibility, stretch, compression and movement. This meta-material approach opens up a lot of new avenues in product design and manufacturing.
What do you think?