thingiverse gets nervous – June 2014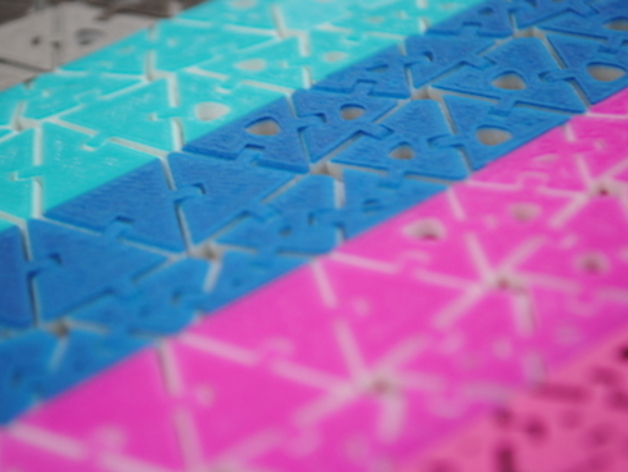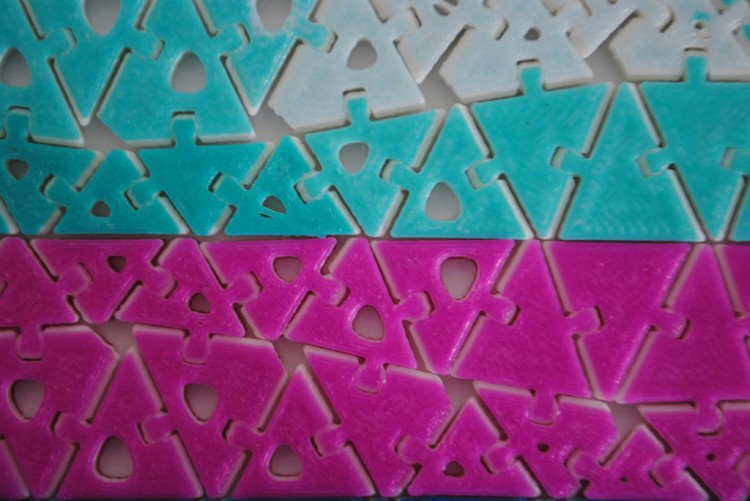 Once again, we're here to highlight makes of our designs on Thingiverse!  This month, our featured make is this series of Kinematics bracelets printed by parametric|art. These designs were created in our Kinematics@Home app. Kinematics bracelets are intended to be printed in a single color; however, parametric|art decided to print them in multiple colors and we love the results.
Early in our Kinematics project, we experimented with dual extrusion to create multi-color interlocking prints. But, we found that dual extrusion gave messy results due to filament drips when the machine started and stopped its two extruders. In contrast, this technique only uses a single extruder and yields clean results. The majority of the bracelet was printed in one color and then the filament was changed in the middle of the job to give the top surface a different finish.
We also wanted to note this time-lapse video produced by Fabio of Fabskill who printed a Cellular Lamp on his Ultimaker.
Thanks to Fabskill and parametric|art for sharing their makes! Want to print one yourself? Check out our thingiverse page for free designs to print at home.