A Ring So Nice, They Made It Twice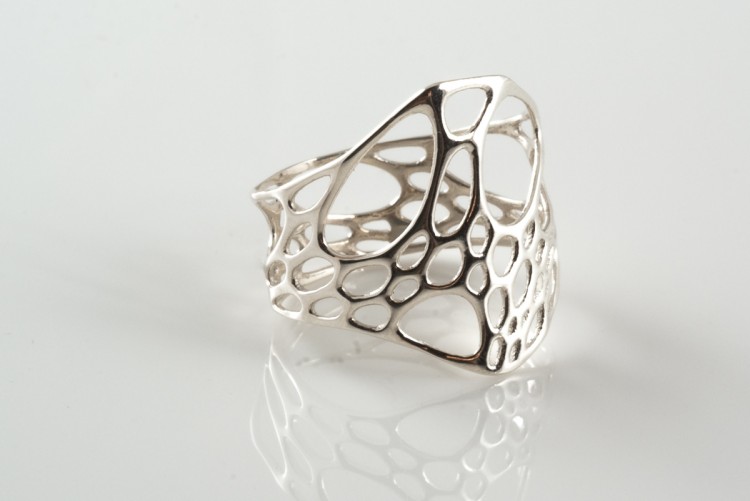 For this month's Co-Creating with Nervous System feature, we're bringing you something a little bit different. Many of our custom designs are made as gifts, so we occasionally get to hear reports back from happy recipients. When Jordan wrote to tell us about the custom Cell Cycle ring he'd made as an anniversary present for his girlfriend Lina, though, the story came with a twist. Here he is in his own words:
Jordan: The ring turned out to be even better than it looked on the Cell Cycle app, especially in real silver.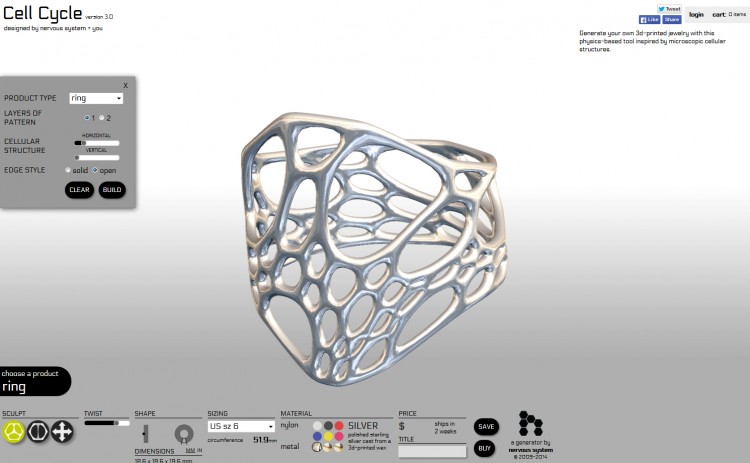 My girlfriend loved how unique the ring was when I gave it to her on our anniversary and it added something special to our night.
Proud of this special gift she wore it everywhere for the next several days. Unfortunately when we went to the beach on Labor Day, she forgot to take her ring off when going into the water. The ocean must have also thought the ring was pretty and you can probably guess what happened next. It turns out not only had we taken the ring into the waves accidentally but I also sized it for her middle instead of ring finger. Needless to say she was upset when she realized it had slipped off and been sucked in deeper instead of washing up onshore.
Determined not to let the sea win this battle, Jordan came to us with his plan to remake the ring, this time in a size that would remain firmly on his girlfriend's finger. We were more than glad to be able to help this intrepid couple in their quest, and Lina has since been happily reunited with her anniversary Cell Cycle ring.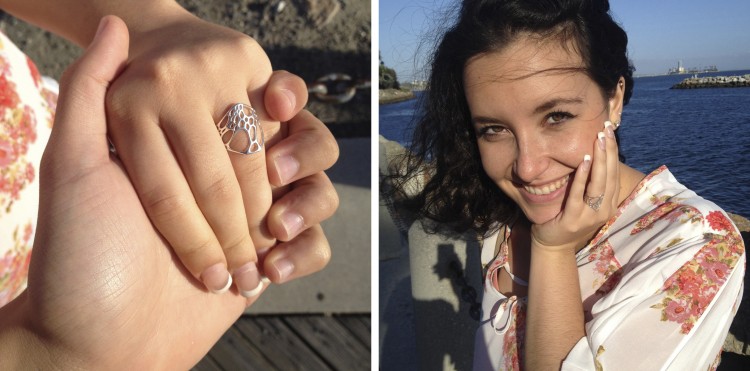 Thanks so much to Jordan and Lina for sharing their story and photographs with us!
Feeling inspired? Check out our custom design tools here.