a visit to Toronto: FITC, experimental nonlinear physics, and lionfish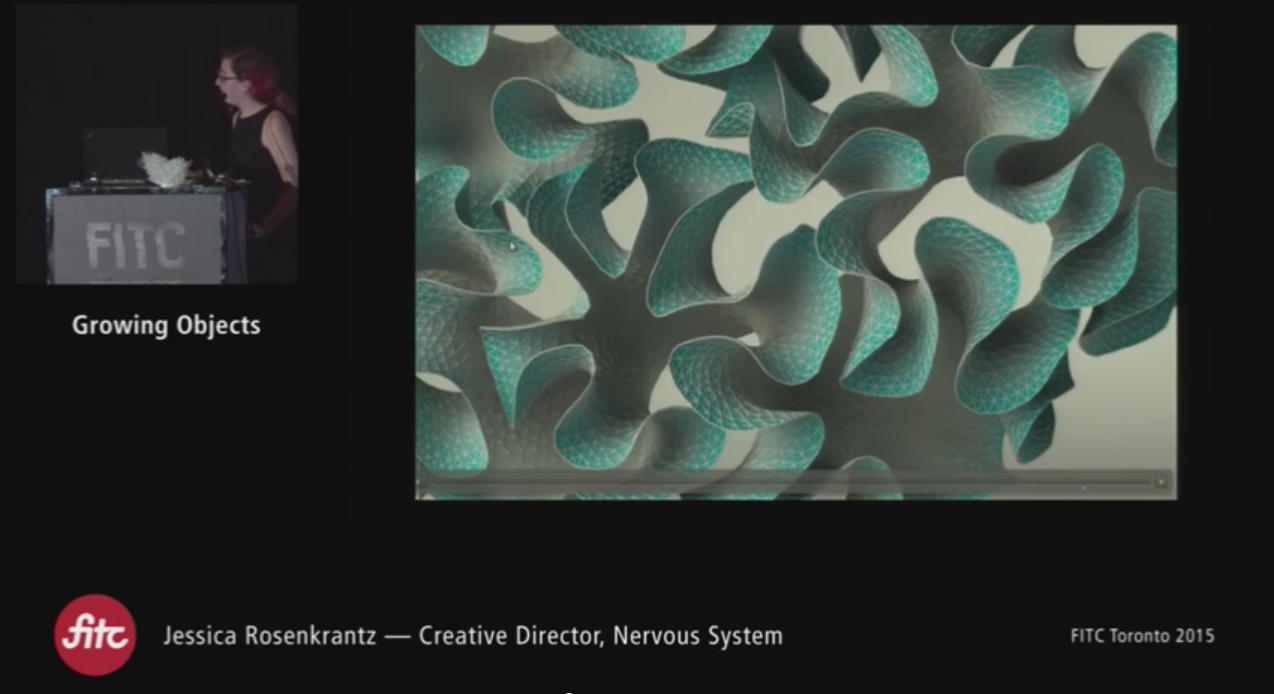 Last week, we visited Toronto for the first time because I was invited by FITC to give a lecture at their conference. While we were there, we also finally got to meet Stephen Morris and tour his Experimental Nonlinear Physics lab at the University of Toronto as well as visit the brand new Toronto Aquarium. So this will be a story in 3 parts.
FITC Toronto 2015: the technology & creativity conference
This was the 14th year of FITC Toronto but my first time there. I spent a lot of time preparing my talk and thinking about what I really wanted to say. Partly, this was because I was speaking alone. All the other lectures I've given have been delivered jointly with my partner Jesse. Also it had been a while since I last spoke publicly. I decided to devote my 45 minutes to an in depth exploration of two projects Floraform and Kinematics. Floraform focuses on the emergence of form in biological systems through differential growth while Kinematics deals with digital materials, 4D-printing, and co-creation. I've never presented either of these before, so the slides include lots of new material. I talked about our design philosophy. You can watch the lecture on youtube or below.
I also participated on a panel about Art and Money with Sheena Matheiken, Shantell Martin and Sophi Kravitz (who moderated).
ArtSciSalon and Nonlinear Physics Lab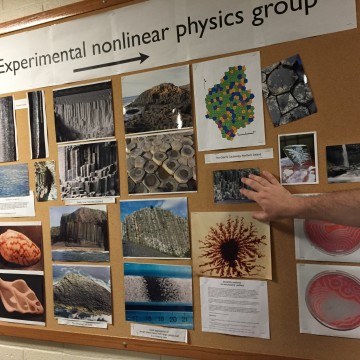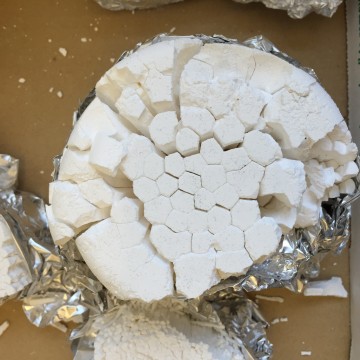 We arrived in town a day early to visit Stephen Morris's Experimental Nonlinear Physics Lab at the University of Toronto. Strangely, Stephen and I have "known" each other for many years through the photo sharing site flickr (here's his flickr and mine, long live Flickr!). As we both are fascinated by the emergence of patterns in nature, our photostreams overlap quite a lot in the phenomena we document. In addition to his academic exploits, Stephen also co-founded the ArtSci Salon which brings together one scientist and one artist every month to speak on the same topic from different perspectives. We were honored to speak with Stephen about pattern formation at a salon on the evening of April 10th entitled "From Nature: exploring biomorphic generative design". If you are based in the Toronto area I would strongly recommend attending these salons in the future. The discussion after the talk was fantastic.
At Stephen's lab we got to check out all of his experimental apparatus. He constructs machines for studying the formation of icicles, mud cracks, syrup spirals, and other nonlinear phenomena. My favorite is his experiment that replicates the forms of columnar joints but in cornstarch (photo above). You can read more about that on his website here.
Toronto Aquarium
On our last day in Toronto we skipped out the conference early to check out the new aquarium. It has some really pristinely maintained tanks and unique displays of species I had not seen before like Sea Pens. I took a lot of photos while I was there including a series of portraits of different lionfish. I love the distinct pattern of stripes, venomous spines, and tentacles that identifies each individual. These photos will slowly trickle onto Flickr, you can see what I've posted so far in this set.