Co-Creating with Nervous System – August 2015
This month, we're highlighting cats and cuffs!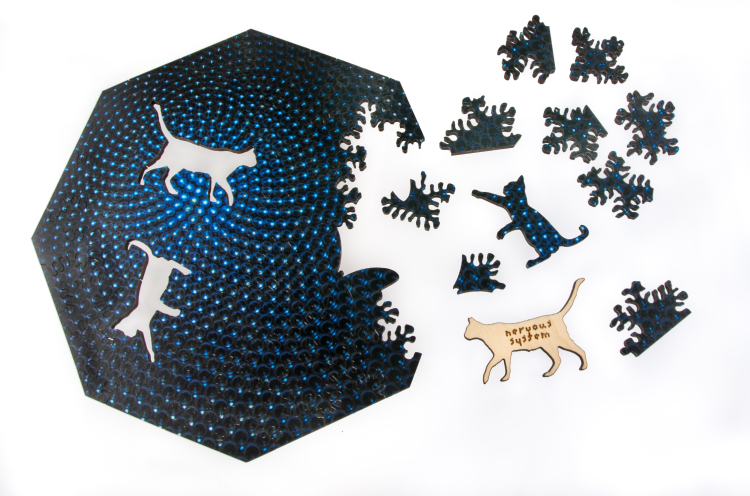 Did you know that there are now three different cat whimsies to choose from in our custom jigsaw puzzle app? You can also pick from an expanded selection of whimsy categories including microscopic life, space, dinosaurs, and letters. New designs are popping up all the time, so be sure to check back for your favorites. Upload your image, select your whimsies, and we'll use our software that simulates crystal growth to generate a unique pattern of intricate, interlocking pieces that we lasercut out of birch plywood.
The ability to make cuffs is a feature we added to the latest version of our custom Cell Cycle app. We've seen quite a few takes on the design already: 1-layer or 2-layer, twisted or straight, with many subdivisions or none at all. Cell Cycle cuffs are available in 6 colors of nylon, plus silver, brass, and 14k gold.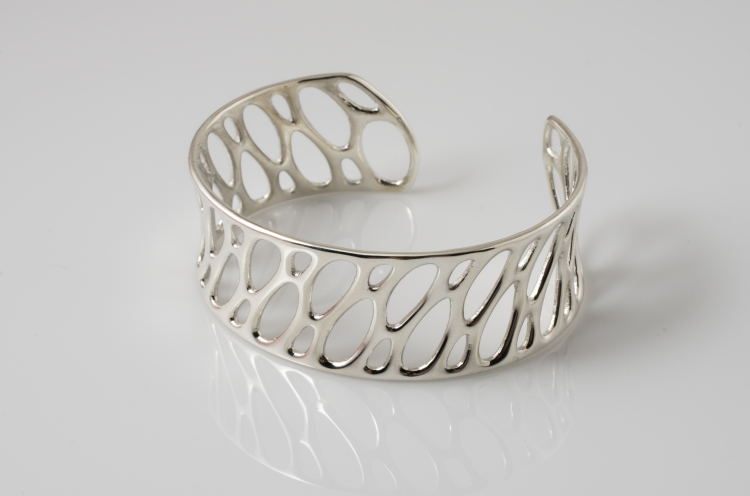 This customer's 1-layer cuff in polished silver features a subtle twist and no subdivided cells.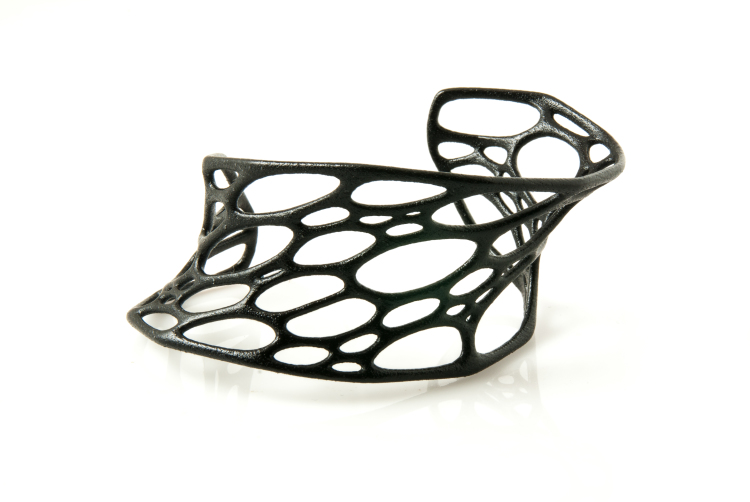 The designer of this 1-layer piece in hand-dyed black nylon gave their cuff a good, hard twist with a few subdivisions added in for variety.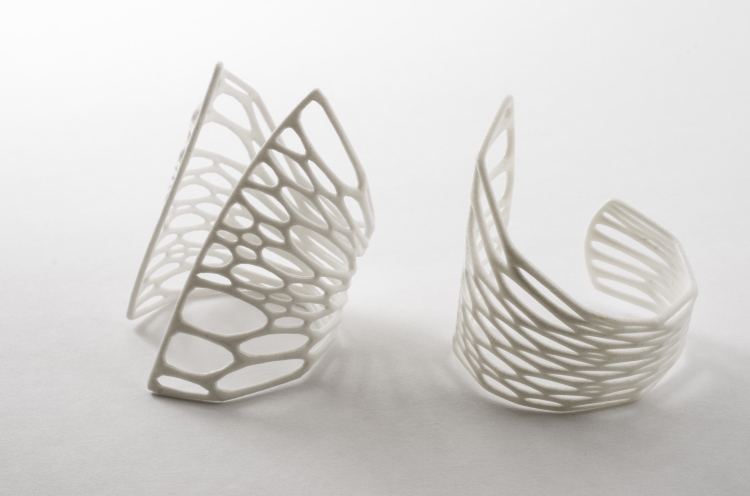 This designer used the morph tool to create a pair of asymmetrical 1-layer cuffs in white nylon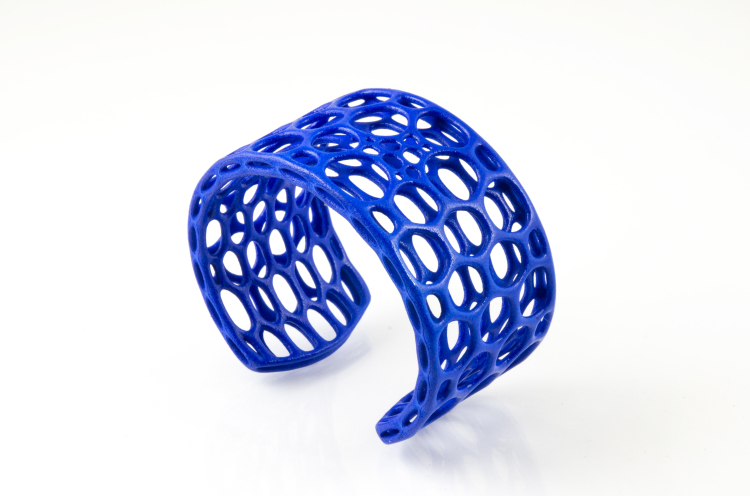 This 2-layer cuff in nylon features untwisted sides and rounder cells on the outer layer, creating a simple contrasting pattern against the flatter, smaller cells on the inner layer.
Click here to view our full range of web-based custom design tools and discover what you can co-create with Nervous System today!