new Wooden Chess Puzzle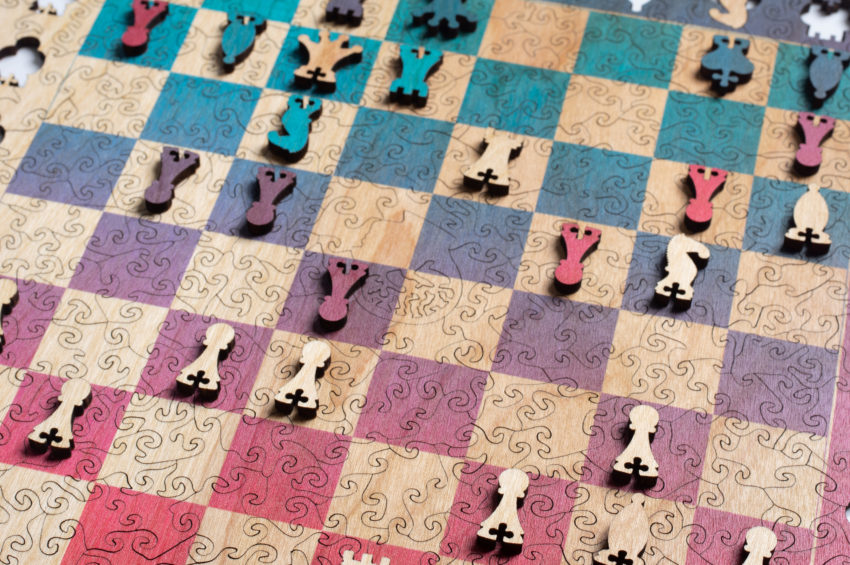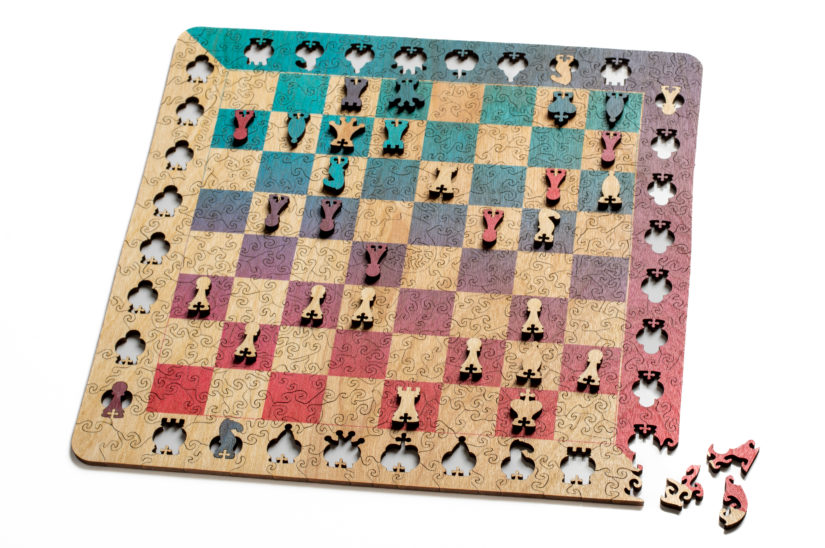 Our Wooden Chess Puzzle is both a jigsaw puzzle and playable chess game complete with board and pieces. After you've assembled this challenging computer-generated puzzle, you can use it to play chess. The game pieces are stored in the border of the puzzle. Or you can use pieces you already own with it (the squares are a little larger than 1 inch). The puzzle contains 378 wave-style pieces lasercut from birch plywood at our solar powered workshop in the Catskill Mountains. Choose from two color options: natural and sunset. Available now in the Nervous System shop for $90.
Wooden Chess Puzzle – natural color version
Wooden Chess Puzzle – sunset color version
Why a Chess Puzzle?
We are releasing this puzzle to celebrate the 2022 Candidates tournament to determine the challenger to world champion Magnus Carlsen. This is one of the most exciting Candidates in recent memory, especially following the chess boom that has seen the biggest rise in chess's popularity since Deep Blue. Competing we have the "retired" internet star Hikaru Nakamura, whose popular Twitch channel contributed much to the chess boom. There is Alireza Firouzja, the 19 year old chess prodigy who last year became the youngest player to ever reach 2800 rating. Ding Liren represents China's hope for their first challenger to the World Champion. And we have the two previous challengers: Fabiano Caruana and Ian Nepomniachtchi; as well as Duda, Rapport, and Radjabov.
Who are you rooting for to take on Magnus Carlsen for the Chess World Championship?
Generative Wave Puzzle cut
The Chess Puzzle features our newest generative cut style, the Wave Cut! Wave is a swirling, spiralling puzzle cut. Vortices pull the pieces into waves, spirals and hammerheads. Medium difficulty.