Puzzle Cell Table Lamp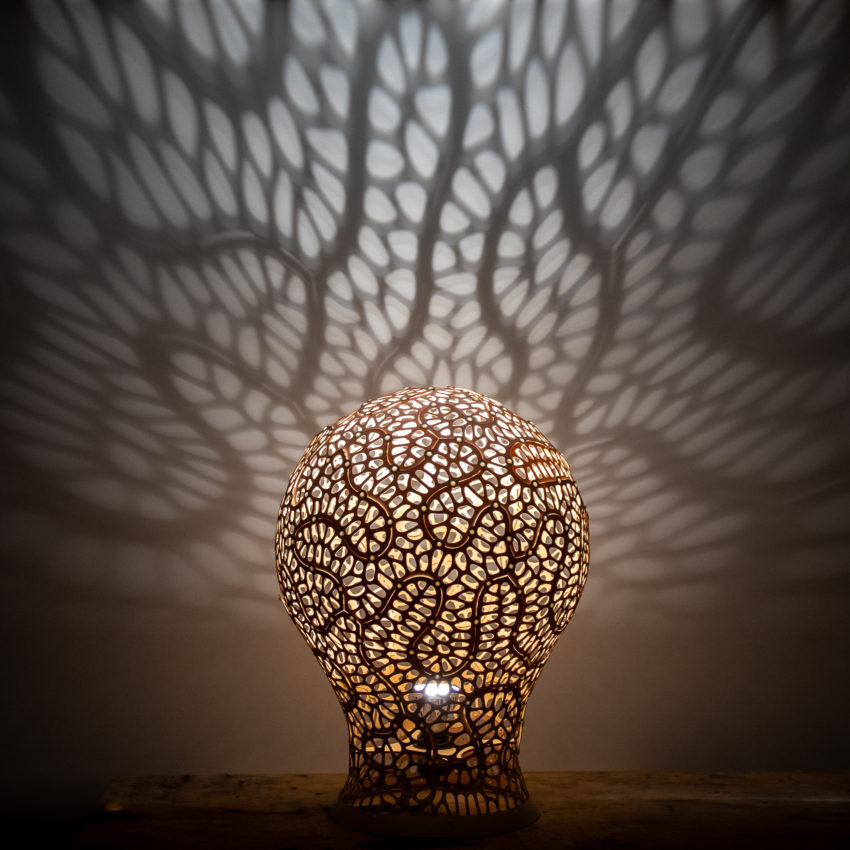 The Puzzle Cell Lamp is now available as a table lamp! You can order the table lamp version in our shop now. It measures 16x16x21″ and sells for $500. The pendant lamp version is also still available. Read the story behind the Puzzle Cell Lamps in our previous blog post. The table lamp builds on the work of the Puzzle Cell Lamp by showing how panels can be generated on surfaces of varying curvature. We use this ability to create a self supporting shade that can easily fit anywhere in your home.
This otherworldly wood table lamp arrives at your door as a set of 18 flat pieces. By snapping the sinuous shapes together, you will create a hourglass shaped table lamp 21″ tall. The panels are reminiscent of the interlocking "puzzle cells" of leaves, and their cellular perforations cast dramatic shadows. The unique design of the lamp is the result of two algorithmic processes which compute the panel shapes and their cellular cutouts. The Puzzle Cell Lamp is computationally generated and digitally fabricated at our solar-powered workshop in the Catskills.