Nervous System @ ICFF 2011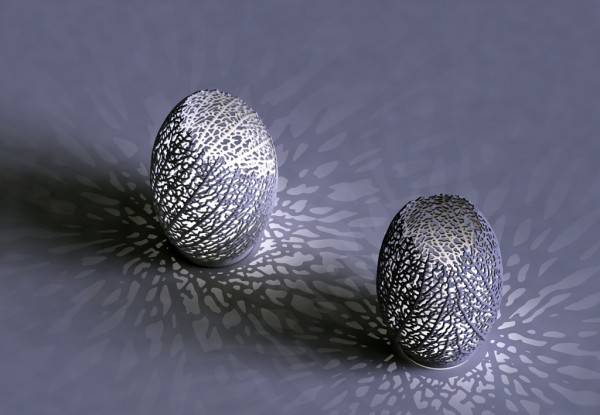 We will be exhibiting at the International Contemporary Furniture Fair at the Javits Center in New York City from May 14 to 17, 2011. We will be showing our 3d-printed lighting designs in booth 1451 thanks to Shapeways. The Shapeways booth will also feature designs by John Briscella and Chris Hardy. The designs we show will include new pieces from our Reaction and Hyphae collections, all 3d-printed in polyamide plastic or in ceramic material with eco-friendly LED light fixtures.
We will also be exhibiting in the Designboom mart, booth 1266 where you can buy our jewelry and other souvenirs from independent designers.
So please come see our designs in booths 1451 (lighting) and 1266 (jewelry+lamps)!