You may have noticed the new photographs on the front page of our shop. These lovely model shots are by Boston fashion photographer Natalia Borecka. We worked with her last month to capture our new Hyphae and Cell Cycle jewelry pieces. We hope you enjoy the photographs and that they give you a better idea of how the pieces look when worn. Here's a selection of our favorite shots.
photographer: Natalia Borecka
model: Tessa Morrissey
makeup artist: Jeni Teran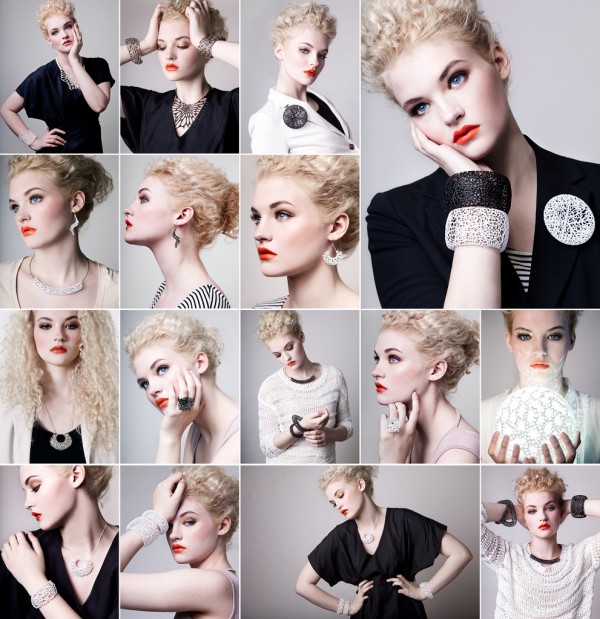 Left – the Spiral Cuff, Bone Cuff, and Porous Cuff all in stainless steel with the Radiolaria Necklace in black silicone.
Right – Vessel Earrings in white nylon.
Left – Hyphal Necklace and Spiral Earrings in white nylon
Right – Rhizome Cuff in black and white nylon