Generative jigsaw puzzles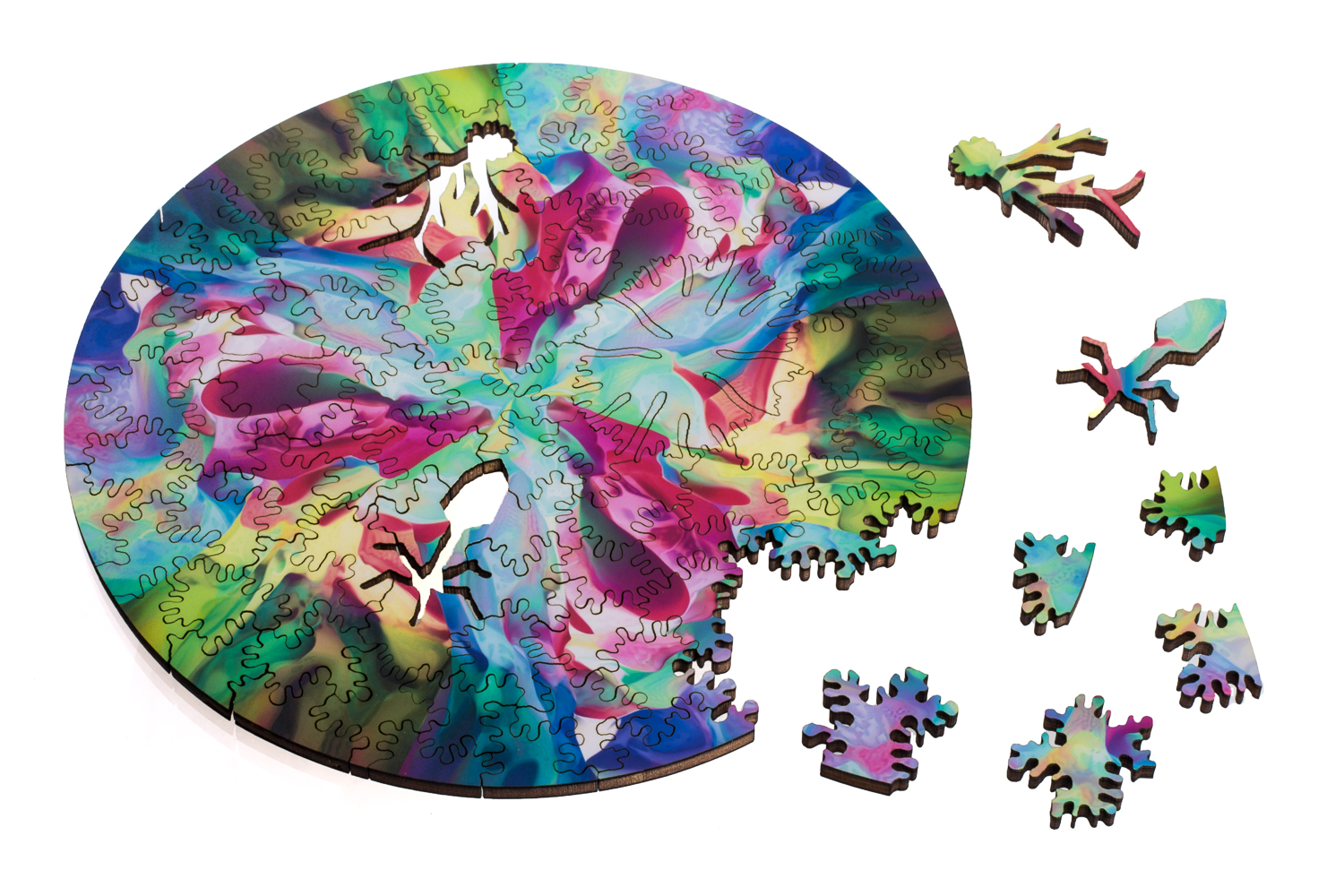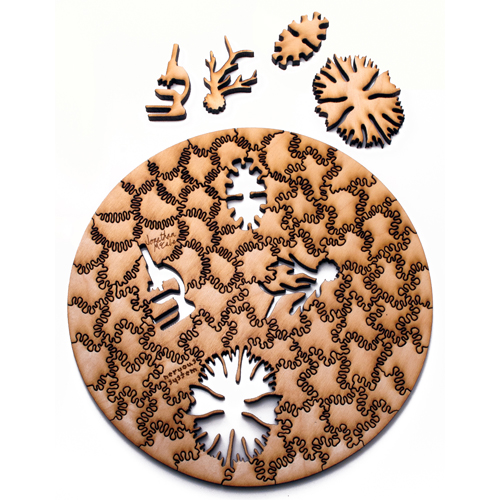 Jigsaw puzzles for the 21st century! Each generative puzzle is a one of a kind creation with unique art and pieces. Our goal was to marry the artistry of traditional, hand-crafted jigsaw puzzles with the possibilities of new technologies. Custom software simulates crystal growth to create an organic interlocking pattern. Our laser cutter translates this into a unique set of plywood pieces. We collaborated with contemporary digital artists who created engaging artwork for the puzzles.
The puzzles are made entirely in our studio in Somerville, MA. We print the artwork on archival paper and laser cut the puzzles from birch plywood. They come in two sizes, a round 7.5″ puzzle with 85 pieces and a rectangular 18×12″ puzzle with 410 pieces. Every puzzle is unique.
We've created a project page with tons of information about our inspiration, process and methods for creating these jigsaw puzzles. We invite you to explore it here: Generative Jigsaws Project Page.  The project page discusses
We designed a puzzle cut generation system based on a simulation of dendritic solidification, a crystal growth process similar to the formation of snowflakes that occurs in supercooled solutions of certain metallic alloys. This system generates a unique cutting pattern, and by varying the parameter space, can produce a variety of cut styles. You can read about how our simulation works here.
The puzzle images are one of a kind, original artworks by invited generative artists. Our first series is created by Jonathan McCabe, an artist based in Melbourne who works with reaction diffusion patterns. His pieces are created by layering several reaction diffusion simulations at multiple scales. Additionally, he imparts flow and movement by combining this with a compressible fluid simulation. The result is an explosion of color and pattern reminiscent of flowers, animal patterns, and watercolor. Jonathan talks about his process on our project page here.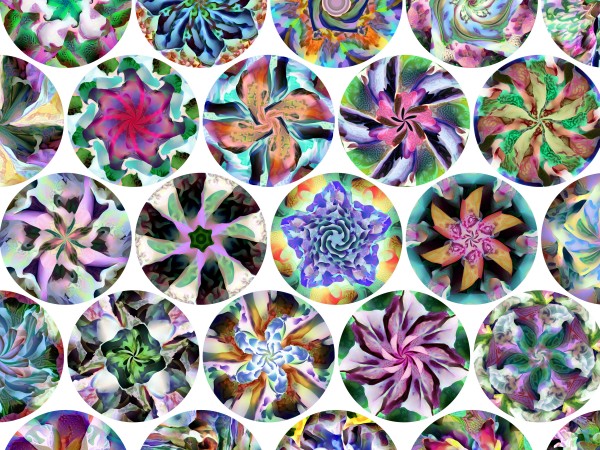 The first series of puzzles comes in two varieties: a 7.5″ round puzzle with approximately 85 pieces and a 18″x12″ puzzle with approximately 400 pieces. The smaller puzzles come with a selection of whimsies themed around "Microscopic Life". Each puzzle is a veritable petri dish teeming with special pieces resembling algae, diatoms, radiolarians and other minuscule creatures. The large puzzles come with a broad range of whimsies spanning all of our interests here at Nervous System.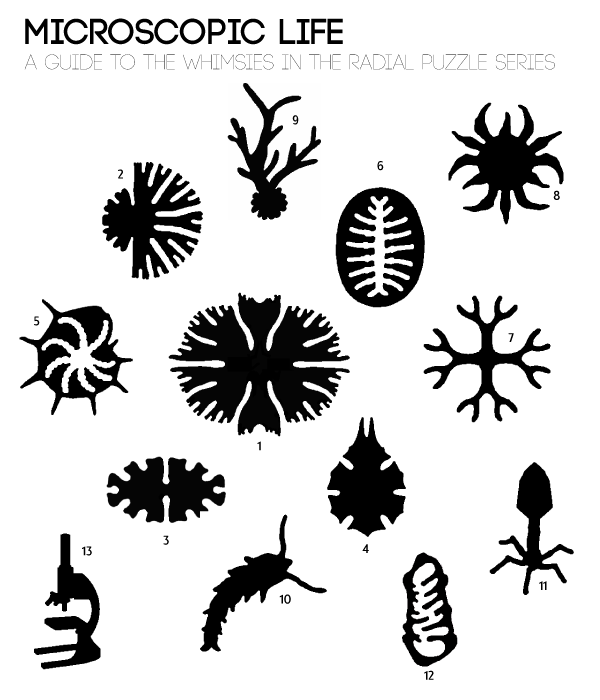 Our puzzles are manufactured in our studio in Somerville. We print the art on archival quality paper, mount them on birch plywood, and laser cut them. Each puzzle comes in a handcrafted wood box made in Vermont.