Nervous System at ICFF 2012
We are in NYC for the International Contemporary Furniture Fair. If you are around you can find us in booth 801 and also in the designboom mart. In our booth, we have a display of our generative 3d-printed lighting and a small display of jewelry accompanied by movies documenting our work. In the designboom mart, we have a wide selection of our jewelry for sale. We are also participating in the American Design Club's show "Raw+Unfiltered" where we are showing two of our new lamps. And the Fab.com Color pop up shop at 142 Wooster st, NYC where you can buy our 3d-printed jewelry in red and also exclusive colors: marine blue + kelly green!
Please stop by our booth and say hi!
here's a sneak peek at our booth and the new lamps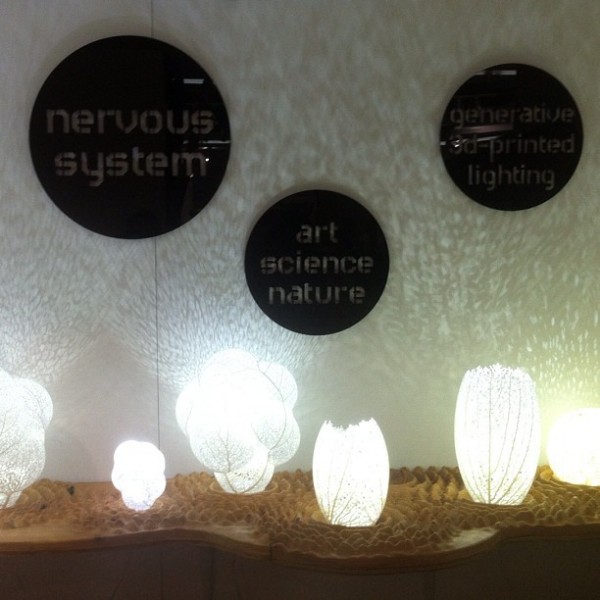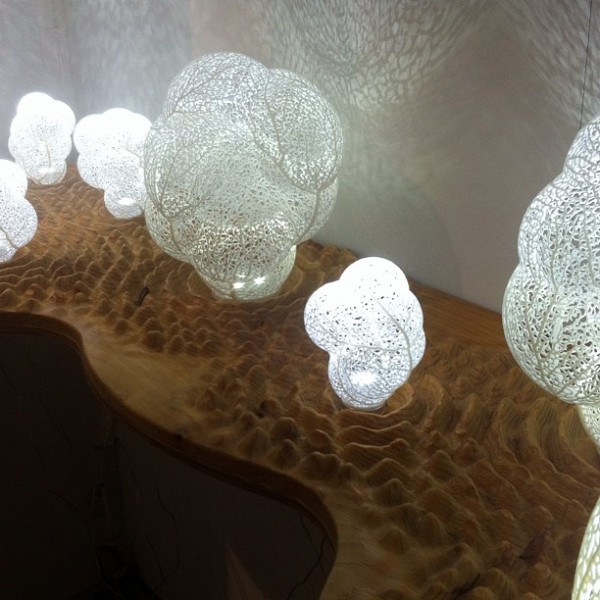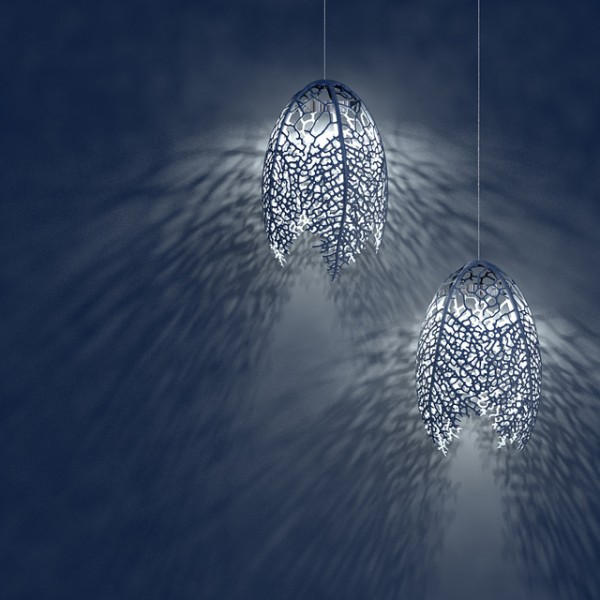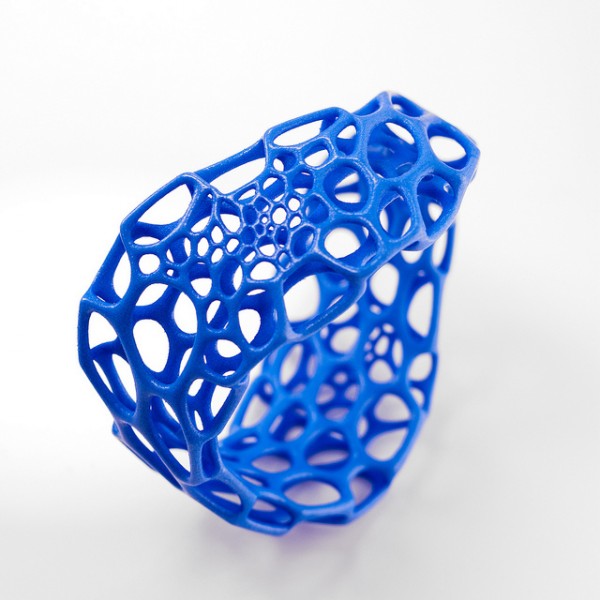 Wave Bracelet in Marine Blue for Fab.com popup shop.