Boston 3d-printing meetup, 1/23 @ Nervous System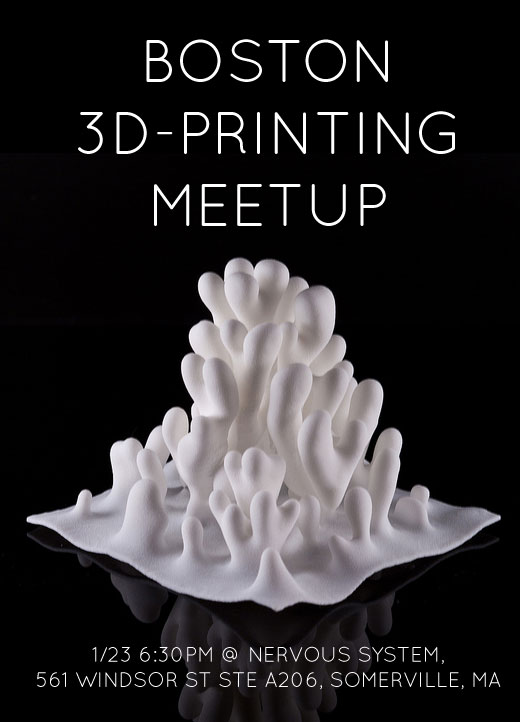 You're obsessed with 3d-printing. We're obsessed with 3d-printing. Let's get together. Come talk about 3d-printing technologies, applications, materials, software and future developments! Feel free to bring things including: stuff you've made with a 3d-printer, a 3d-printer you've made, juicy 3d-printing gossip, and snacks (3d-printed snacks will receive special appreciation).
The event is part of the Boston 3d-printing meetup series organized by our friends at Figulo (an amazing Boston-based ceramic 3d-printing company). It starts at 6:30pm and will run until 8pm at 561 Windsor St, Suite A206 (same building as Taza Chocolate) in Somerville, MA. Parking is available.
Please RSVP here: http://boston3dp.eventbrite.com/