Nervous System at ICFF 2013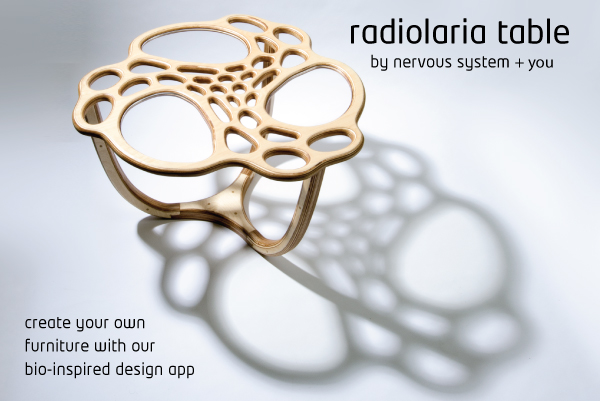 In a few days we're headed to New York City for our sixth International Contemporary Furniture Fair. We are exhibiting our work at booth 803 in the Javits Center from May 18th to May 21st. We're also teaching workshops on 3D printing and product customization as a part of DesignX, a new ICFF event focusing on cutting-edge technologies. Please come check out our booth or our workshops!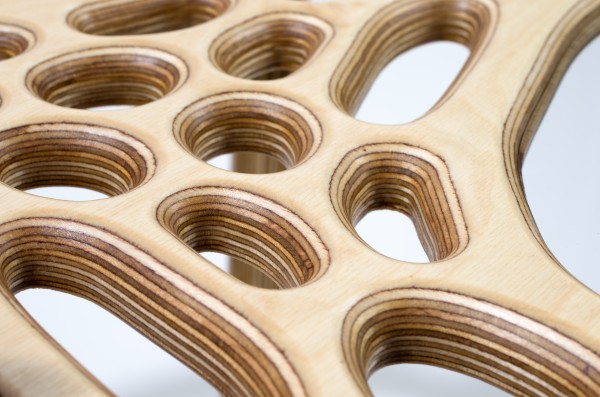 Radiolaria Furniture App
We're very excited to premiere the new version of our Radiolaria web app at ICFF; we've extended the app's capabilities to allow anyone to design cellular furniture. We will have a computer in our booth where attendees can design their own tables and get instant pricing for their designs. The app is easy to use and flexible enough to create a diverse range of final products. Users dynamically sculpt the table's patterned top, selecting which cells will hold plexiglass insets and which will remain open. They can also choose their table's height, number of legs and finish. After an order is placed, we carve the table out of Baltic birch plywood with our CNC router.
We've been busy designing and fabricating example tables for our booth. You can see some photos below documenting our progress cutting the components for three tables with a ShopBot PRSAlpha Buddy CNC router last week.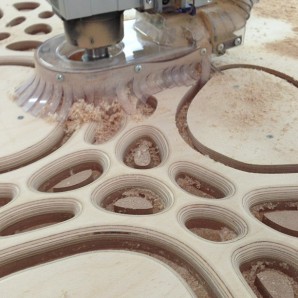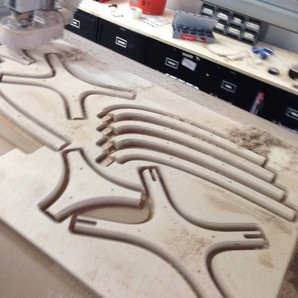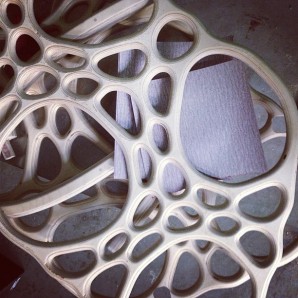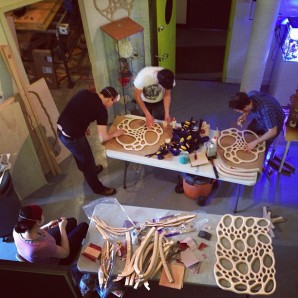 Hyphae Lamps
We will also be presenting new additions to our family of generative lighting designs, including new pendant lamps and sconces. We'll have 16 lamps of these one-of-a-kind lamps on display in our booth.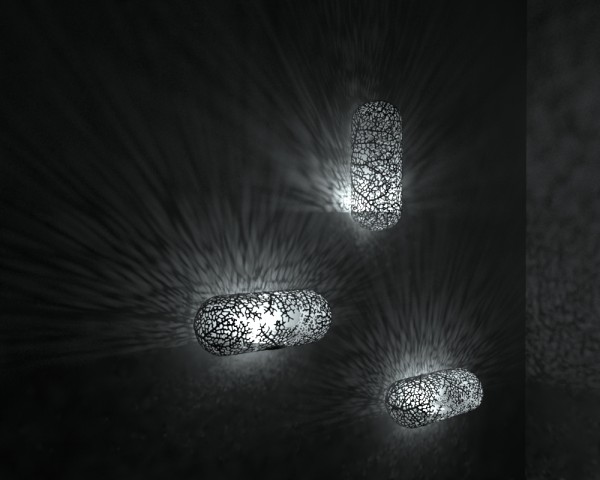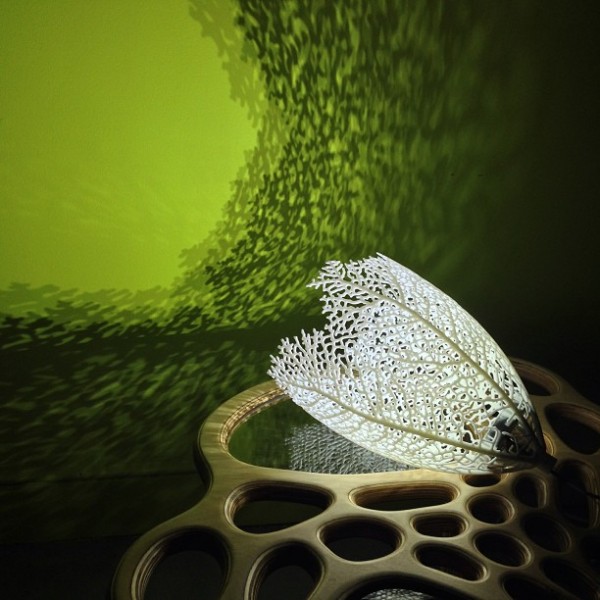 Finally, here's a sketch of our booth design for this year. Keep an eye out for us as you explore the ICFF exhibits in the Javits Center!