Aquarium of the Pacific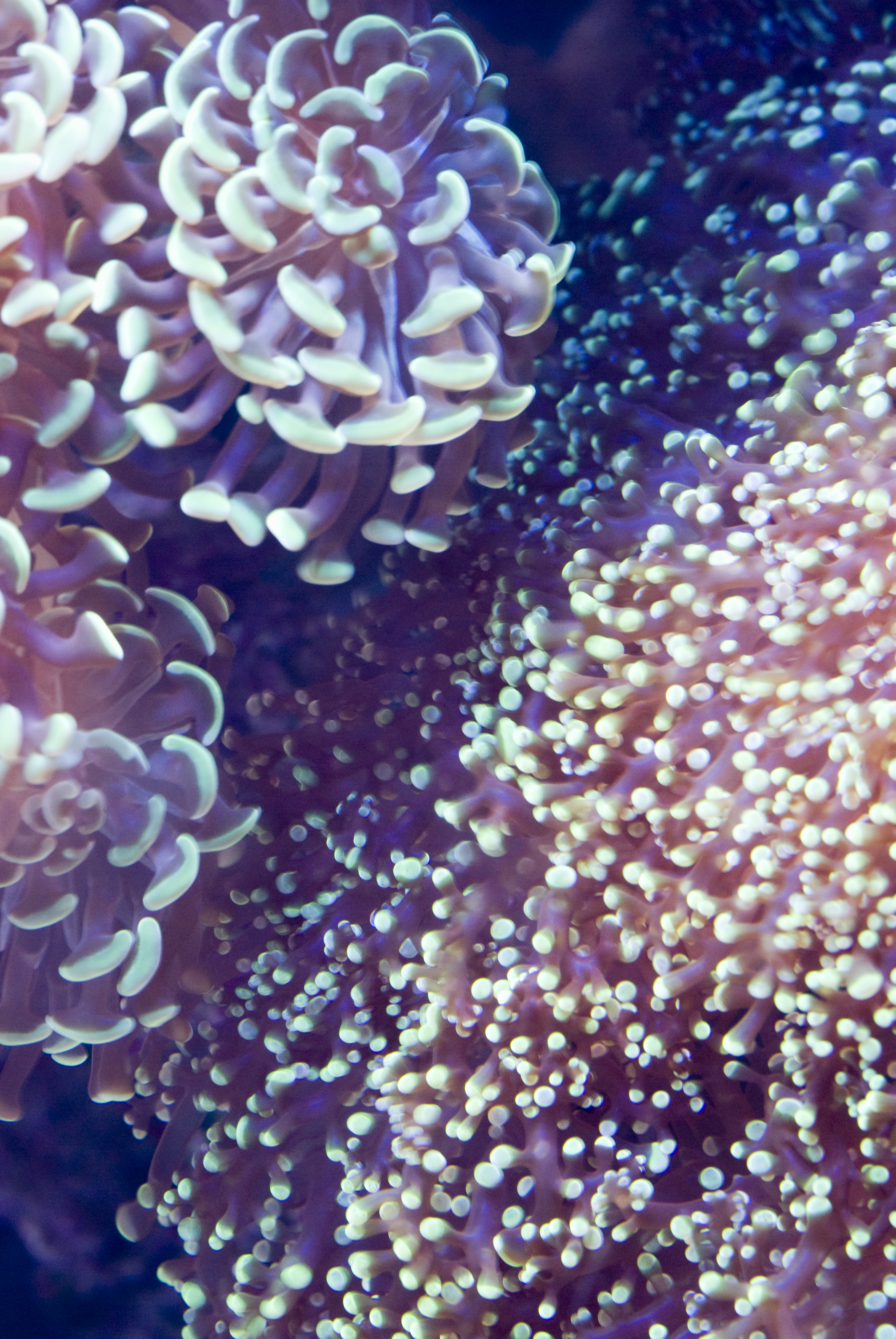 We went to the Aquarium of the Pacific on Saturday. It was really exciting and full of inspirational stuff. Jessica took over 4GB of pictures.
While the aquarium itself is a little disorganized and not much to speak of architecturely, the individual exhibits were surprisingly thorough and engaging. They have all the standard aquarium fair such as sharks and giant sea bass, but the really outstanding stuff was their collections of jellyfish, corals, and sea horses.
They had five different types of jellyfish just undulating around. I think I could watch them all day. I like how every single part of the organism is visible. They kind of remind me of Sodaplay.
We also found these nice blue tunicates that grow in interesting partially interlocking aggregations; though there is only one piece pictured above, we saw many formally diverse clusters. These eels that stick their heads out of the sand are really cute.
We had several opportunities to inspect the bottoms of starfish that were stuck to various tanks throughout the aquarium. Jessica found them fascinating, but I think they are a little gross. Though I must admit that the textures and colors discovered by Jessica are really interesting.
And of course we loved the corals.