"Out of Hand" — Museum of Arts and Design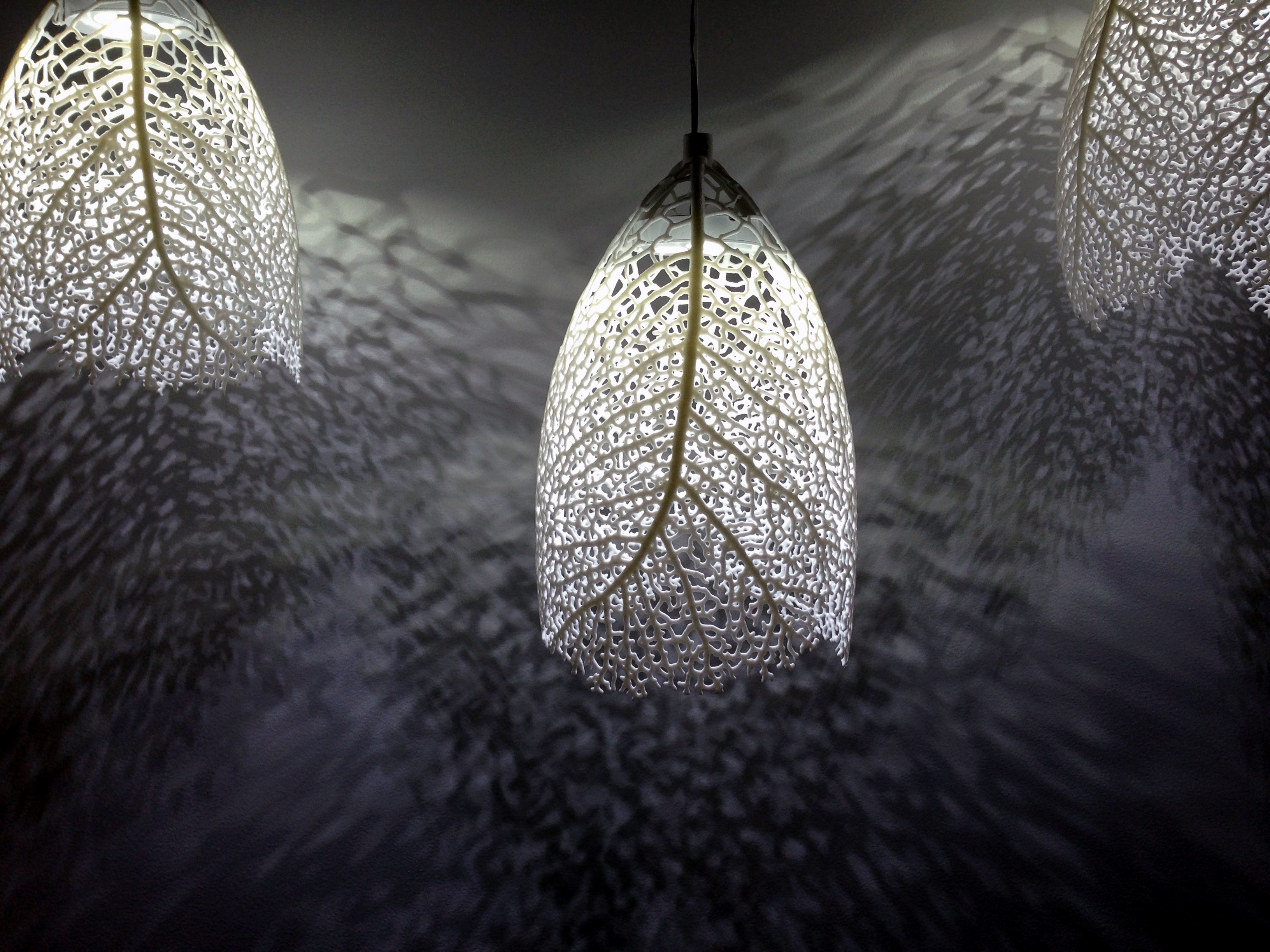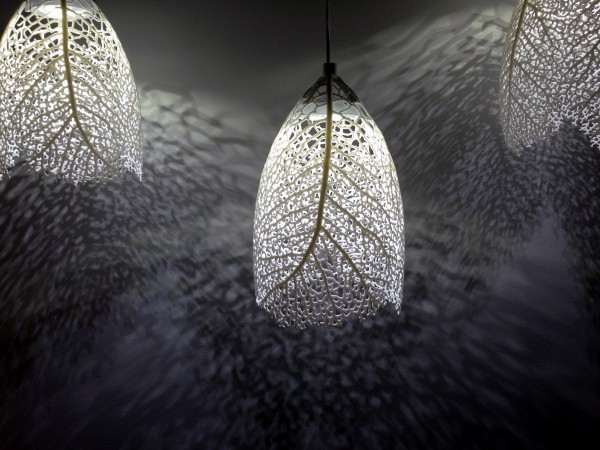 Three of Nervous System's Hyphae lamps are currently on display at the Museum of Arts and Design (MAD) in an exhibition called Out of Hand: Materializing the Postdigital. The show opened on October 16th and continues until July 6th, 2014. The three one-of-a-kind lamps were "grown" specifically for this exhibition and range in size from 18x18x28 cm to 24x24x34 cm. You can read more about our Hyphae Lamps here. Our Cell Cycle design app is also on display in an interactive section of the exhibition.
Out of Hand is the first major museum exhibition to explore the impact of various digital fabrication technologies on human creativity. The exhibition underscores the phenomenon of artists using new technologies to manifest previously intangible digital designs. At the same time, the exhibition illuminates some of the ways digital fabrication is fundamentally altering both the process and the perception of artistic creation. The complexity of many of the pieces on display and the curatorial emphasis on fabrication push questions of manufacture and material to the forefront without offering much commentary on issues of aesthetics, meaning or history.
I found that the show's focus on final objects and their manufacture had the effect of obscuring the time-consuming, demanding, and original digital design work that went into the pieces on display. Little attention is given to how artists use programming or digital modeling, which may inadvertently lend weight to the common misconception that now, in the age of digital design, computers are doing all the hard work for us.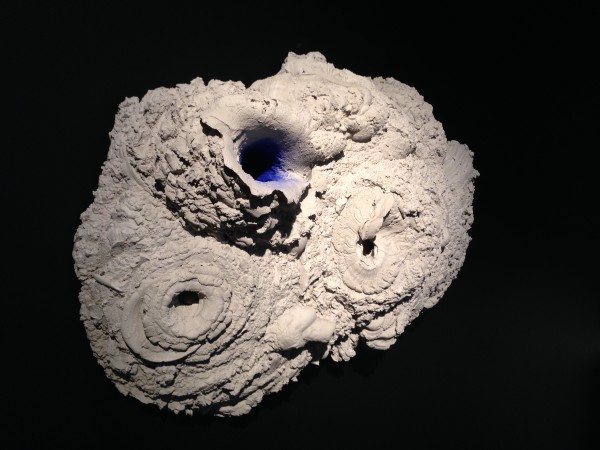 The Museum of Arts and Design seems well-suited to a show that is primarily focused on manufacture. I found Out of Hand to be well-curated, featuring a broad range of pieces and artists without losing focus. I think many of the pieces included in the show are challenging, evocative, and beautiful. This exhibition makes it clear that the technology used to manufacture an object necessarily guides design choices, even in the world of seemingly endless possibilities ushered in by ubiquitous 3D printing. If the medium is the message, then the message of Out of Hand is clear: humanity is transitioning from a purely physical existence to something between physical and digital that offers us new, exciting, and sometimes unsettling options for how we do everything, including how we create art.