Nervous System jewelry displays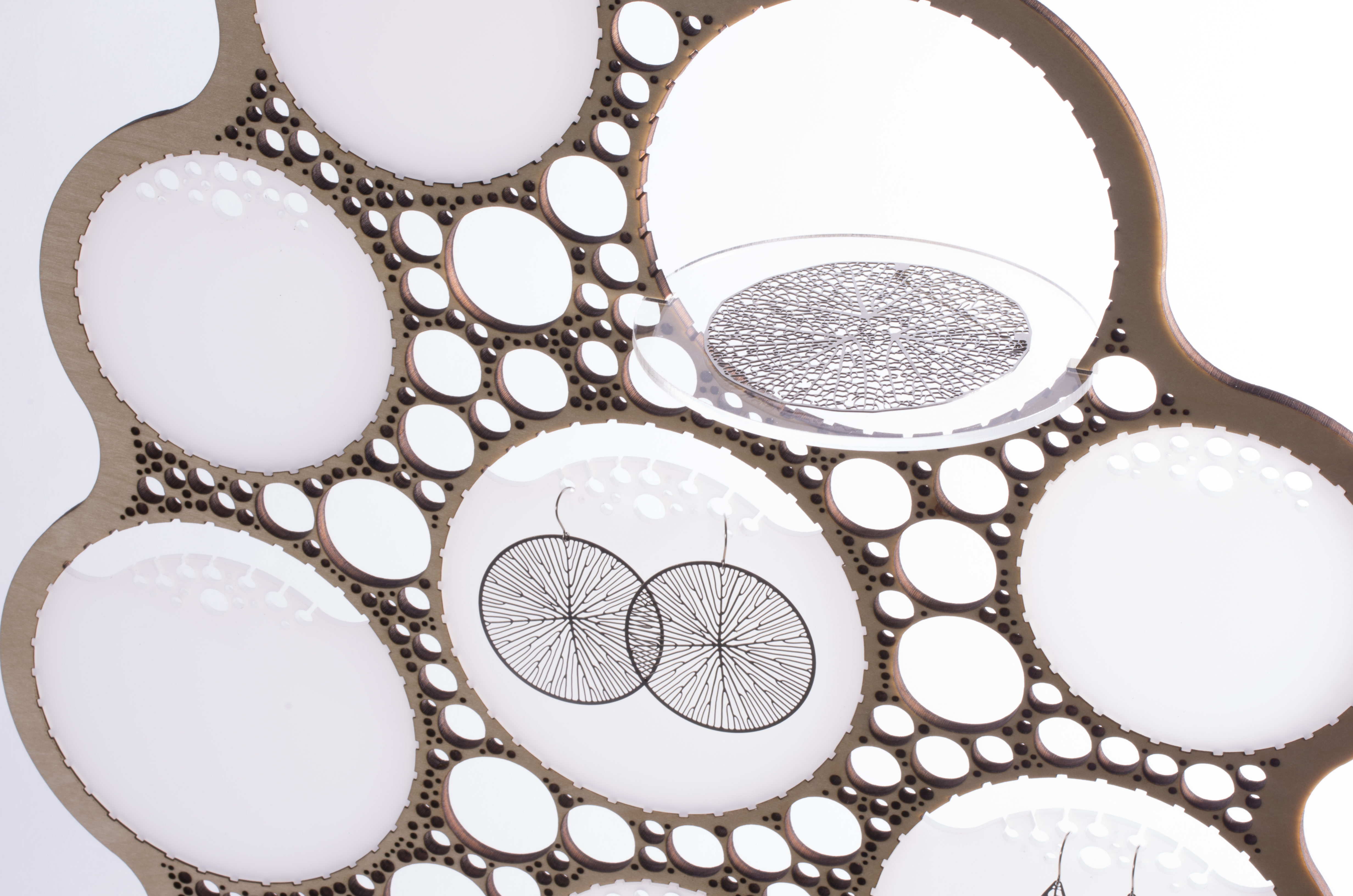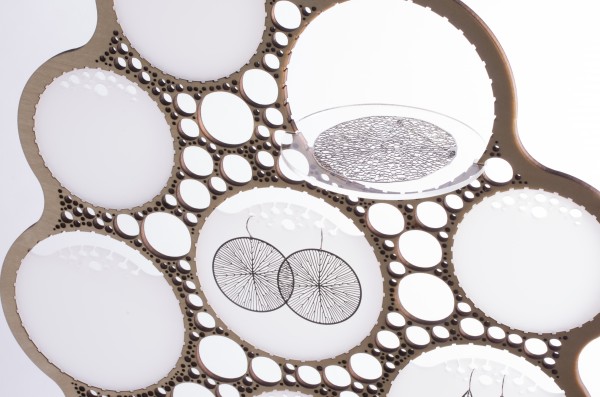 Over the years, as we've traveled to exhibitions around the world, we've created a number of unique, custom displays to show off our work. Invariably, the question we'd get asked after setting up is "Can I buy one?"; and the answer always had to be, unfortunately, "no." It just wasn't practical: each display was always too specific to the particular event, too time-consuming to produce, too complicated to assemble, too bulky to ship. But since we hate to disappoint, we started thinking about a new type of jewelry display that we could eventually offer for sale.
Starting with their grand debut at last summer's NY Now trade show, if you ask us the question now, the answer is "Yes!"  — stores that stock Nervous System can purchase our displays as part of their regular ordering process. They've been designed especially to display our jewelry and are available in a variety of styles.
The Design
We wanted to create a striking display that would represent Nervous System's brand and aesthetic without overpowering the pieces arrayed on it. The displays needed to have the flexibility to accommodate all of our designs–earrings, necklaces, bracelets, rings–and do so in a way that would allow stores to arrange pieces to suit their assortment and space. The display also needed to be something inexpensive we could fabricate in-house.
After a lot of experimentation, we decided on a system built around lasercut plywood displays with modular inserts that can function as shelves or panels. The design of each display starts with laying out a pattern of small/medium/large holes for our modular panels. The remainder of the space is filled by a "greedy" circle-packing algorithm, resulting in a space-filling bubble pattern. The displays can be rotated to fit the particular space, whether it's taller and narrower or shorter and wider, and they can either sit on bases or be mounted to the wall.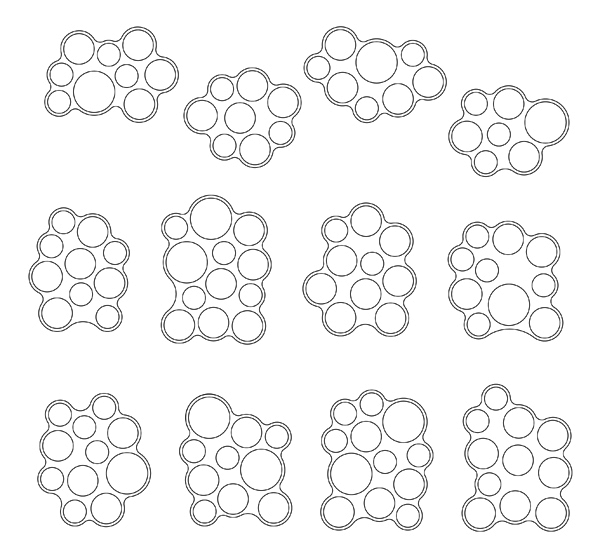 a sampling of frame layouts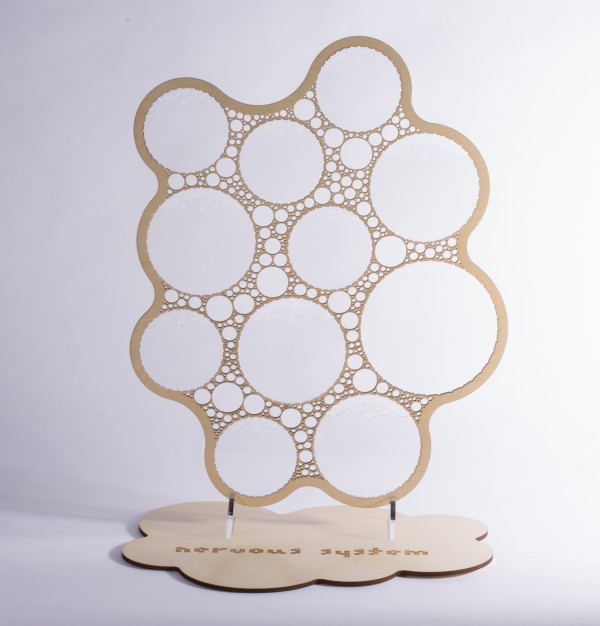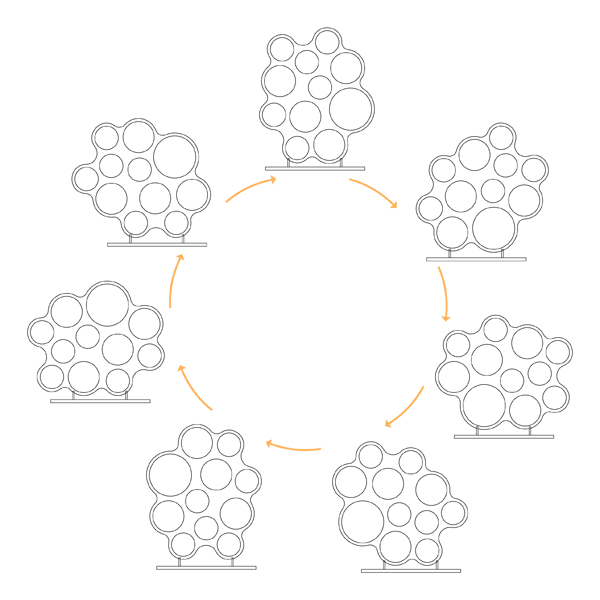 one frame, positioned as you like it
Each small, medium, or large circle can hold either an insert or a shelf, made of clear, frosted, or mirrored acrylic. You can mix and match–just pop them out of the frames as needed to suit the pieces you'd like to show off that day. Every display pack comes with frame, base, and a set of shelves and inserts.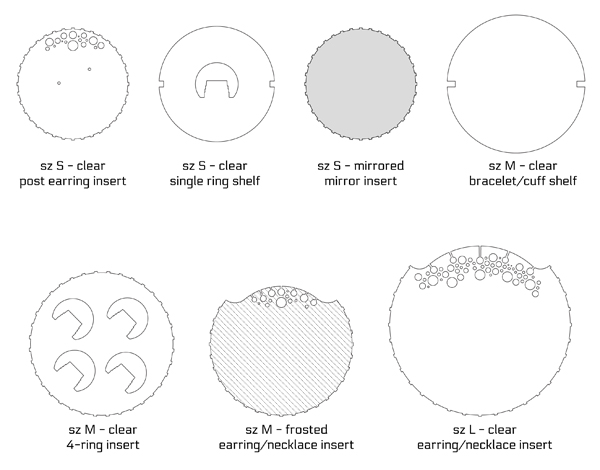 examples of the available shelves and insert styles