Co-Creating with Nervous System–January 2015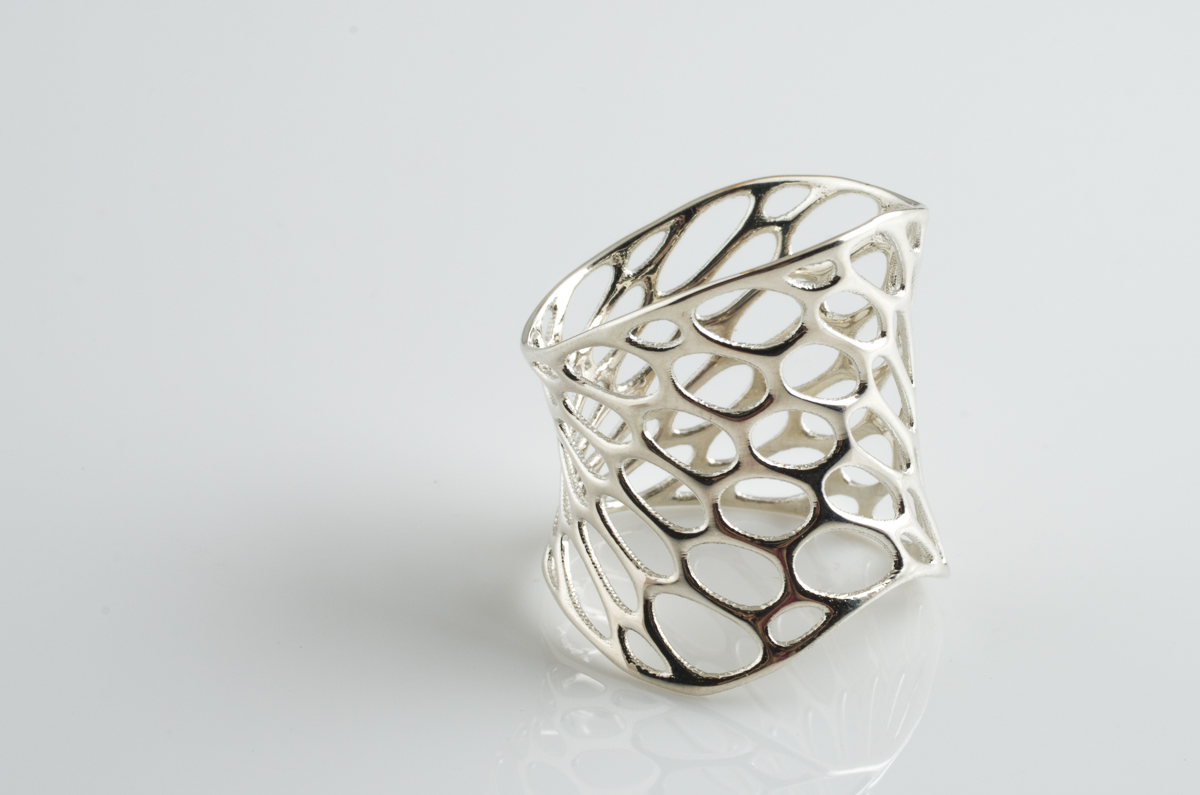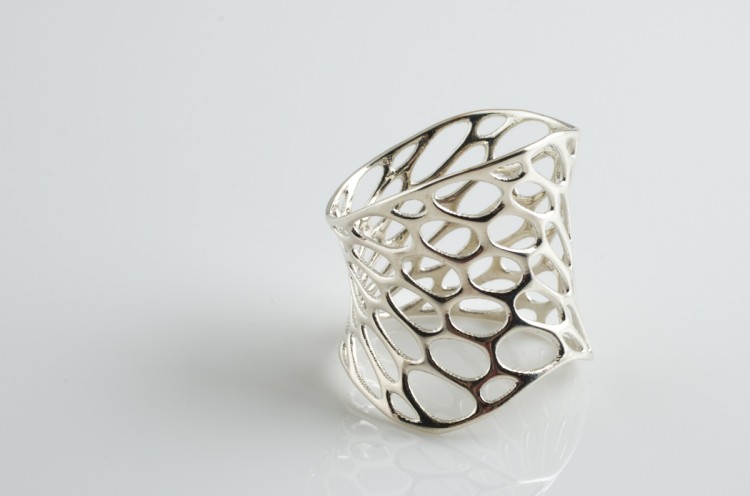 We've seen a great variety of custom Cell Cycle designs over the years, but this month's co-creator spotlight reminds us that sometimes, simple is best. Hear what Nervous System customer Laura had to say about designing this gently twisting one-layer ring in polished silver.
Nervous System: Was the piece made for yourself or for someone else?
Laura: It was initially made for me, but a friend has seen it and loves it, so I'm thinking of giving it as a birthday gift and getting another one for myself.
[Note: NS fully supports this as a fantastic idea!]
NS: Was creating your custom design with the app easier or more difficult than you'd anticipated?
L: From a while back, I had visualized the design and was interested in looking at 3D printing as a means to making it. It was then that I came across Nervous System's software – the software is brilliant and made it so easy to design and model the ring. I would definitely recommend it to others.
NS: Was this your first time working with 3D printing? Do you have any previous experience with design or 3D modeling?
L: I am a graphic designer and this was my first time working with 3D printing, but you can use the software even without graphic design skills.
NS: What was your favorite part of the process? What, if anything, was challenging?
L: Creating my design with the app was easy, quick, and had a great range of options so that it was easy to try alternatives. I liked the fact that you could also see the end design in 3D and in different metals, and it made the technical aspect (normally the difficult part) easy, so that I knew my piece would come out wearable.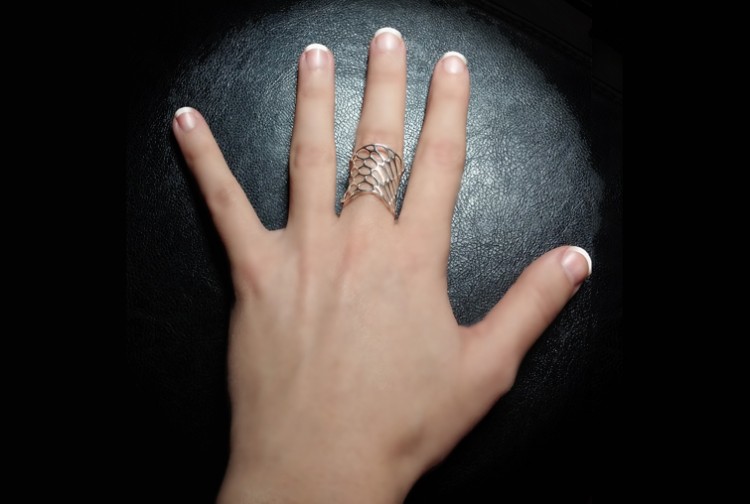 NS: How did the finished product turn out?
L: Better than expected!
Thanks to Laura for sharing with us!
Feeling inspired? Check out our custom design tools here.