Co-Creating with Nervous System: Designing with Radiolaria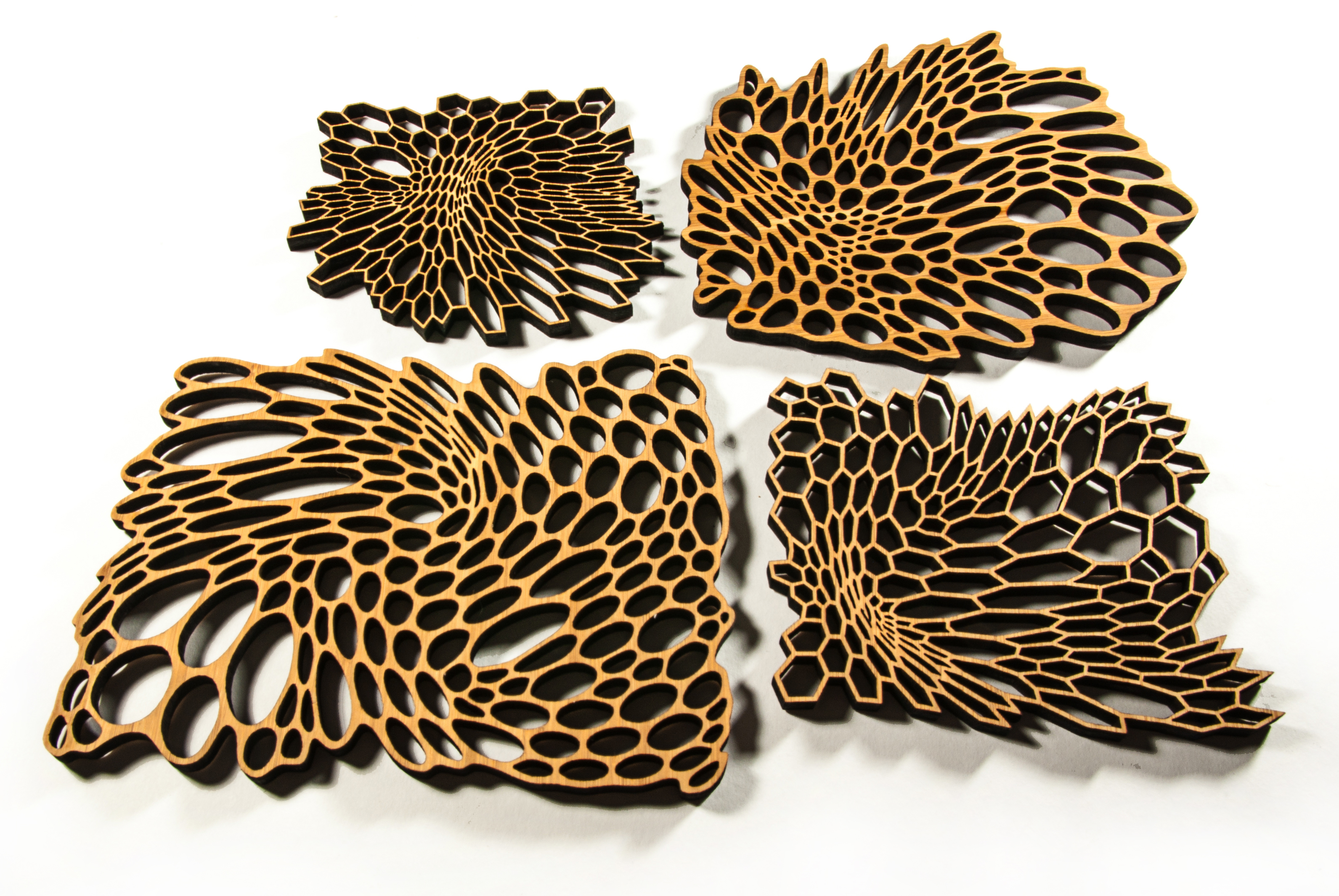 In our previous co-creator features, we've looked at 3D-printed designs from our Cell Cycle and Kinematics apps. This month, we're sharing pieces created using our Radiolaria app, which was inspired by microscopic cellular structures. With Radiolaria, you can develop your own bio-inspired patterns by experimenting with a physics simulation of springs. You can sculpt patterns by applying forces and subdividing cells, morphing a hexagonal mesh into intricate patterns which materialize as jewelry or decorative objects.
Our first featured design is this set of 4 custom trivets. I really love how these look together as group. The designer made use of all the tools in the app to create some really dynamic patterns.
custom trivets (lasercut bamboo plywood, smallest 5 x 5", largest 7 x 6")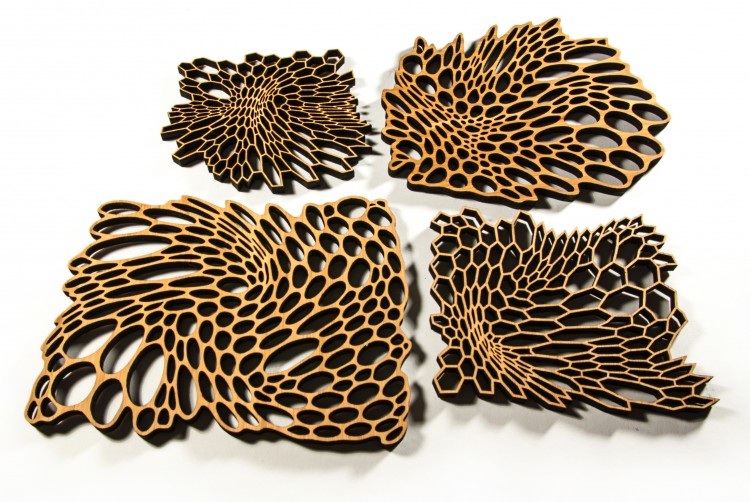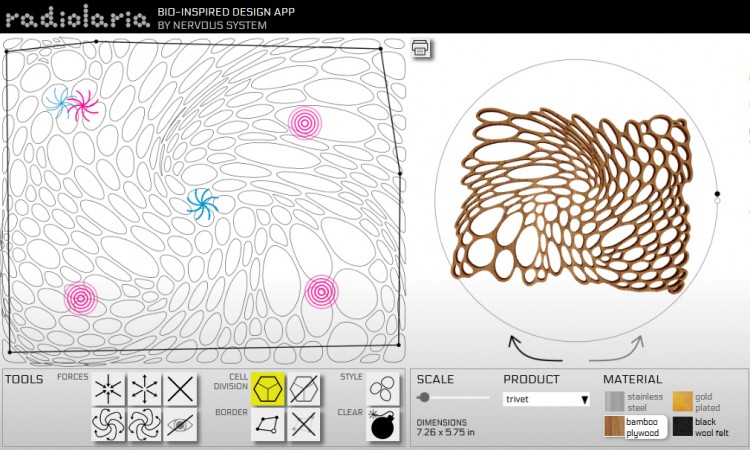 Next up are two jewelry pieces made of photochemically etched metal: a pair of earrings plated in 24k gold and a pendant in unfinished stainless steel. The first designer used a mix of subdivided and undivided cells to create a graceful, curving form that is even prettier when brought to life in polished gold.
custom earrings in 24k gold-plated stainless steel (dimensions: 2.7 x 2.2" each, on gold-filled ear wires)
The second designer used the sharp mesh style for this petite asymmetrical pinwheel-shaped pendant.
custom pendant in stainless steel (dimensions: 1 x 1.1" on an 18" sterling silver chain)
And check out our full lineup of generative design apps at
nervo.us/tools