hyphae experiments: autodesk ember and growing on the body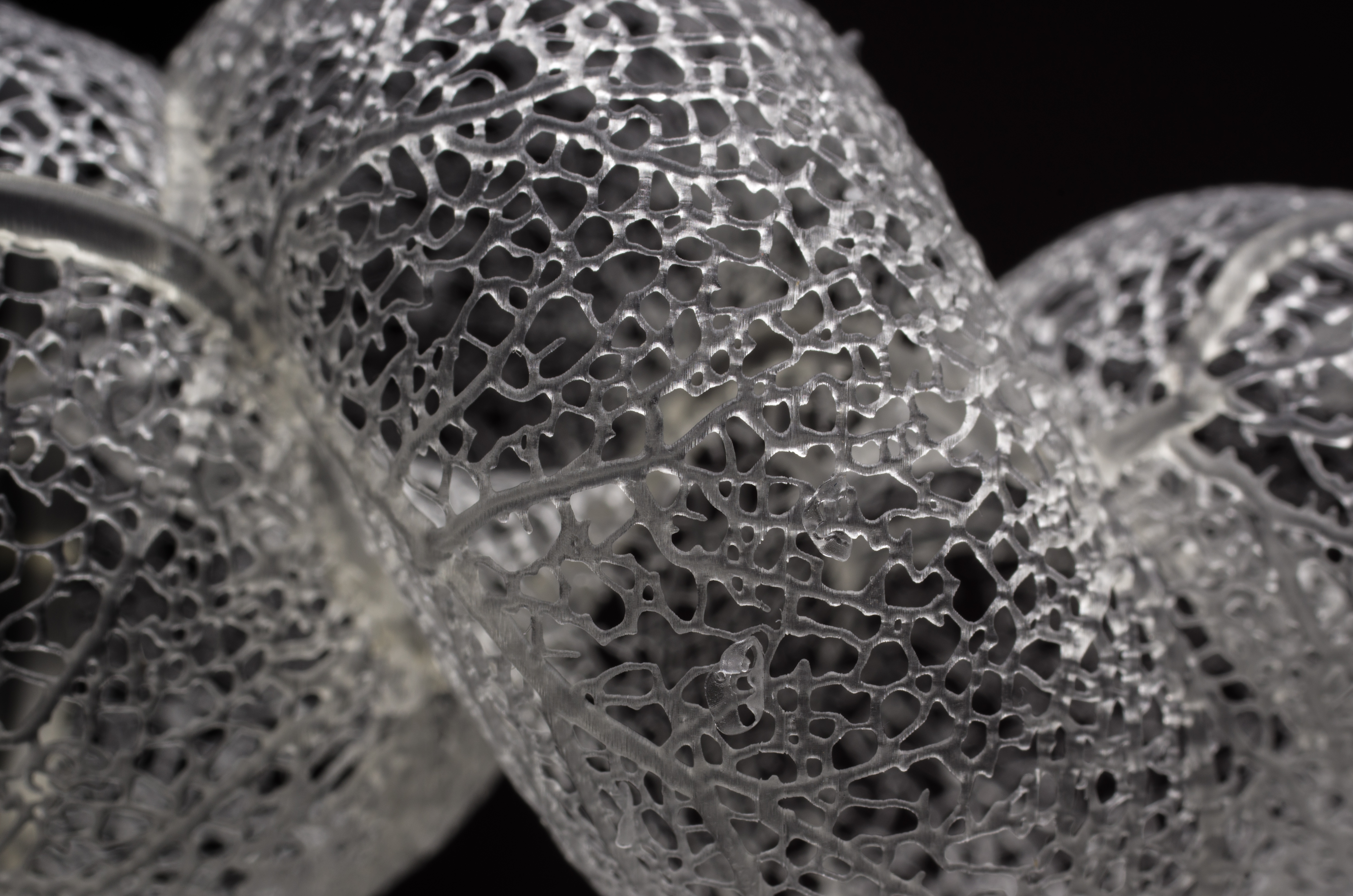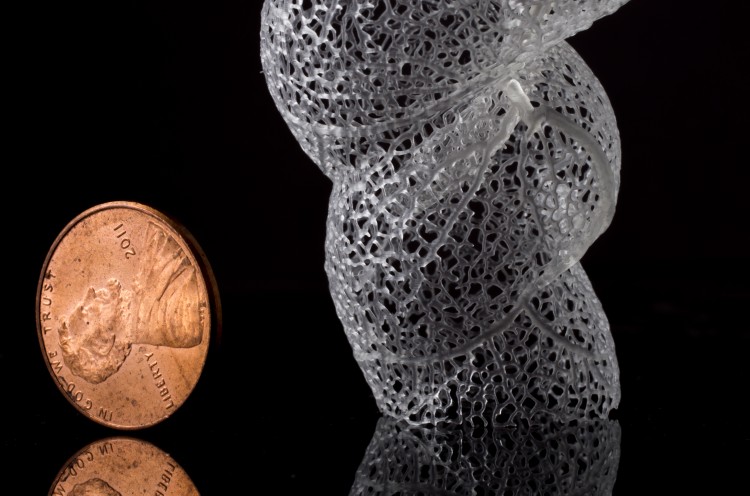 This past weekend was one of hyphae experiments. We finally had a chance to play around with Autodesk's Ember 3D-printer. And we also participated in the world's weirdest google hangout with a group of artists who specialize in 3D-printing.
printing with the ember
The Ember printer is a DLP SLA printer. That means it uses projected light to polymerize liquid resin into solid layers of plastic. We wanted to test their claim of being able to print incredibly small details so we designed a spiralling structure with our Hyphae system. The branches that make up this network go down to .35 millimeters in diameter and the entire thing was printed with no supports…..which is good because the result is incredibly fragile so there would be no way to remove them safely. The piece you see below was printed with Ember's medium settings and took about 4 hours to print.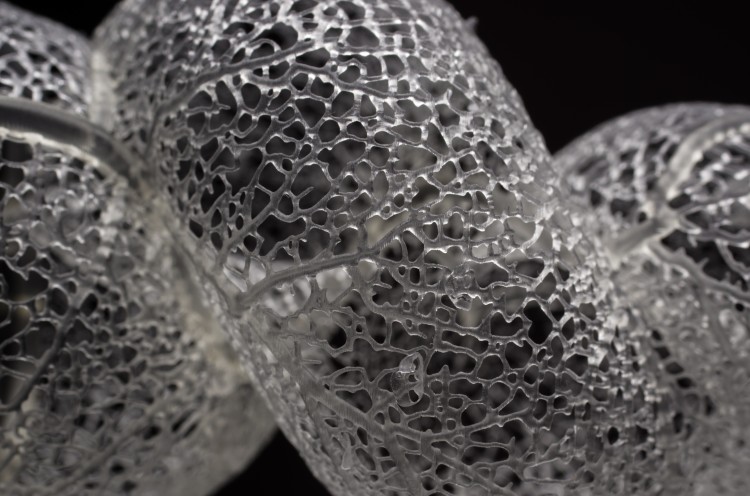 growing a bust with hyphae
Our second experiment of the weekend came at the invitation of Scott Summit and Janne Kyttanen of 3D systems who were running a workshop at the Museum of Craft and Design in San Francisco. They wanted to show the craftsmanship that goes into designing for 3D-printing and devised a bizarre event. A group of prominent designers from all over the world who work with 3D-printing would meet via google hangout for a live design session where each would create something from a 3D scan of a person's head captured at the museum. Workshop participants in SF would get to watch us and ask questions as we produced our designs. The entire event took place over a couple hours. You can see what Jesse and I created below. It was really interesting to what everyone made and even better to see how made it.
Now I really want to do a series of 3D-printed busts. What do you think?