custom engagement rings made with code, 3D-printing and diamonds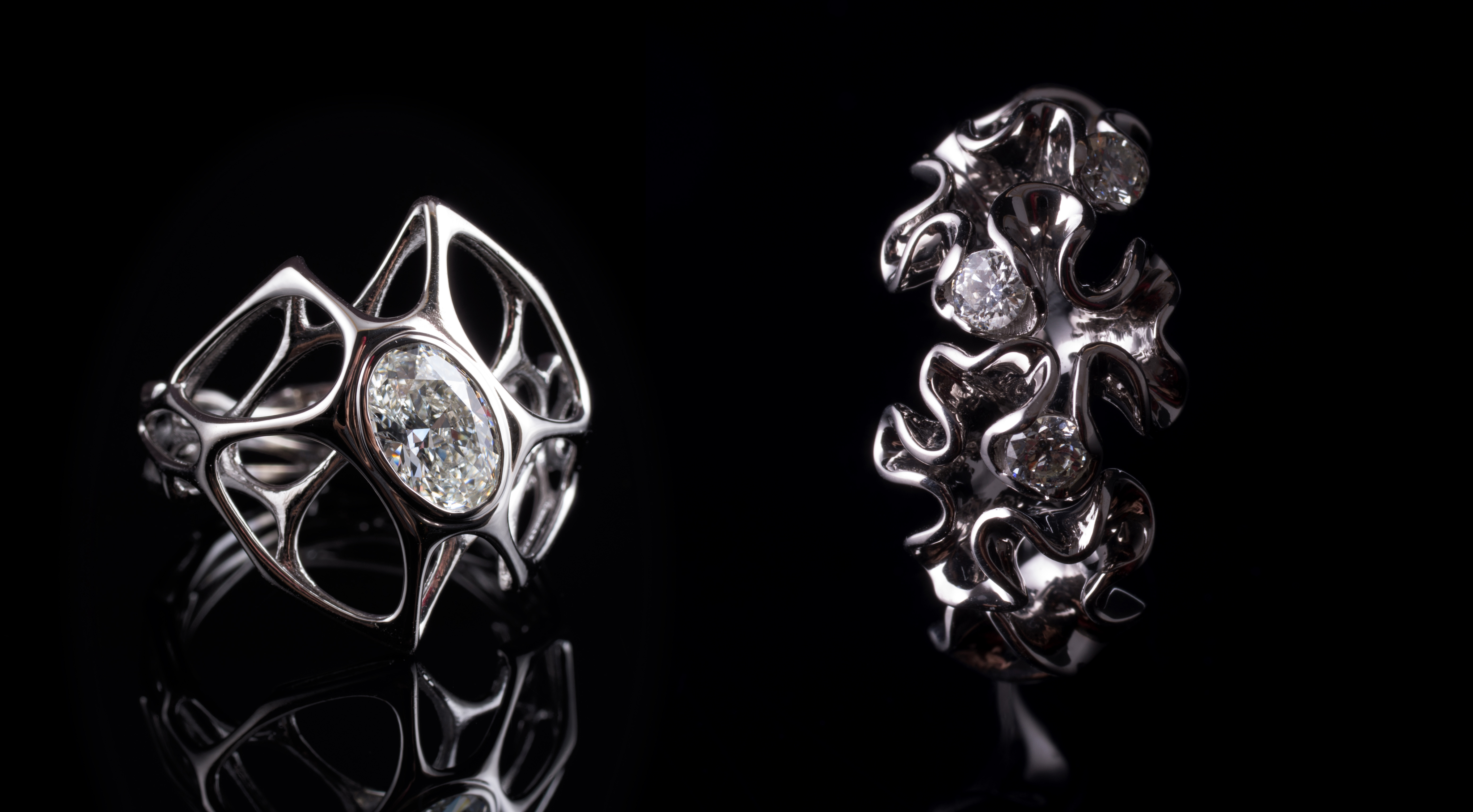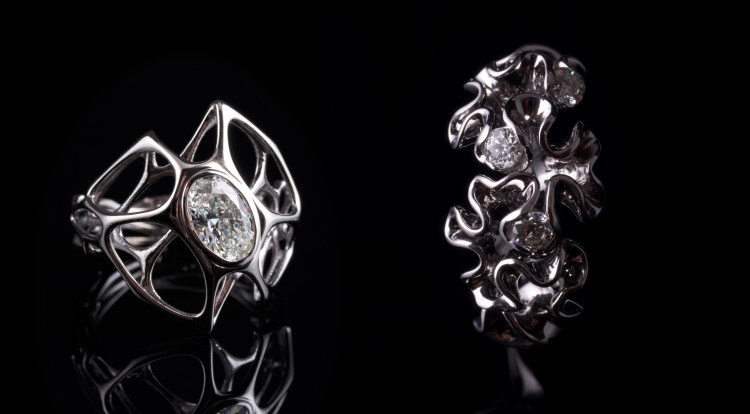 Last year we produced our first engagement ring with a gemstone. This year we took on more custom jewelry projects. Here are two of my favorite engagement rings we created in 2015. If you are interested in commissioning a custom piece of jewelry, email us at orders@nervo.us to start the conversation.
cellular ring with oval diamond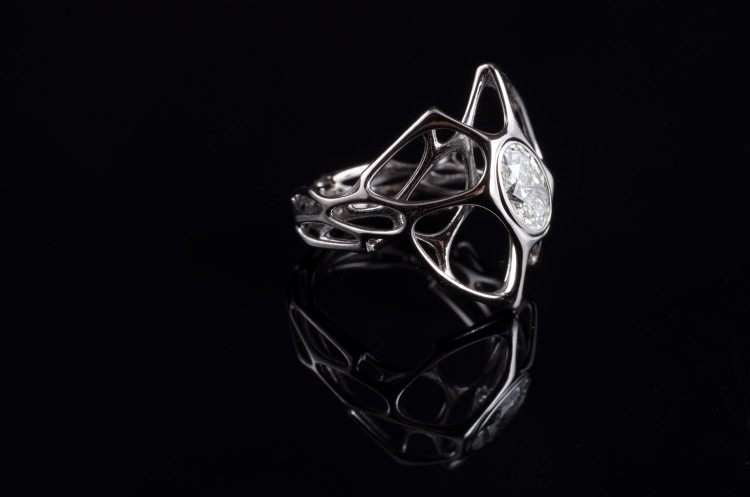 The first is a white gold and diamond ring designed by the client in our Cell Cycle app. We adapted his design to hold a single oval-cut diamond. The large gemstone sits suspended between the two layers of cellular structure. The ring was 3D-printed in wax and then cast in white gold.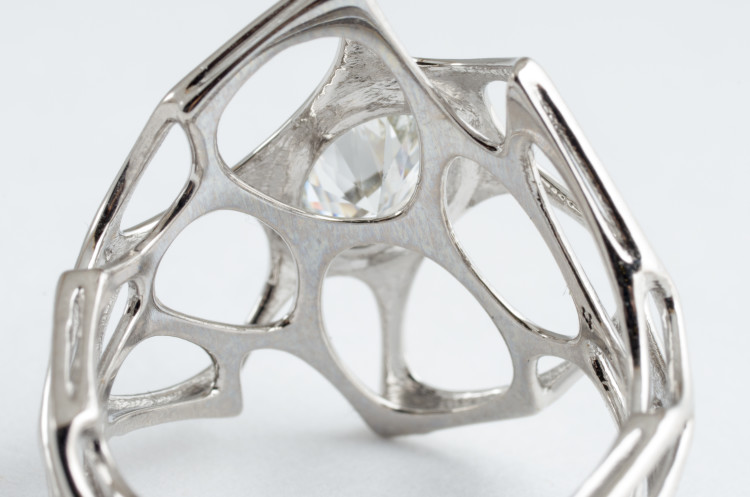 florescence ring with a trio of diamonds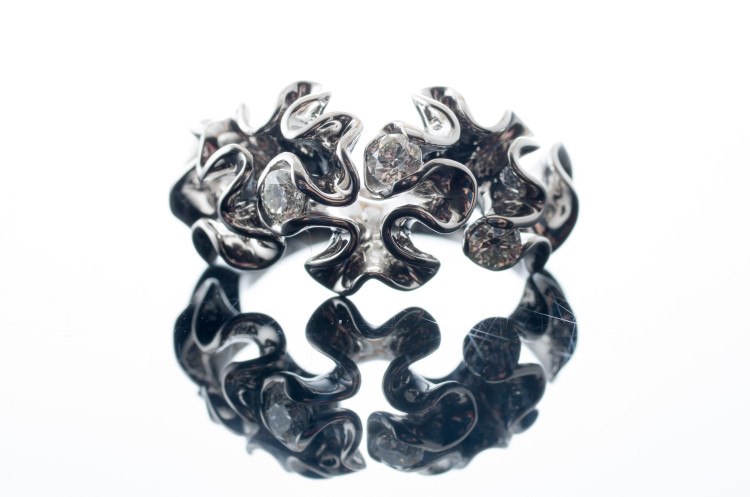 The second ring was a different sort of project. The client asked us to create a new ring design based on our Florescence jewelry collection. The undulating surface of the design was grown in our Floraform software and accommodates 3 round diamonds within its folds. The design was first 3D-printed in wax and then cast in white gold. Lastly, it was polished to a mirror finish and set with three small gemstones.