Two New Engagement Rings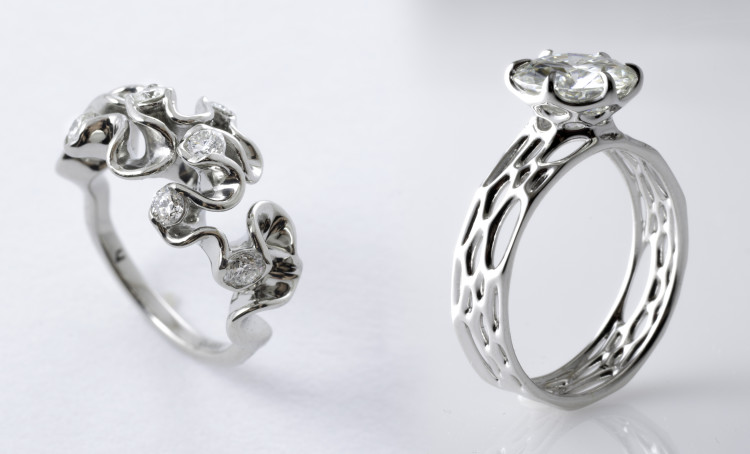 We've continued to enjoy collaborating with clients on custom engagement rings during the first half of 2016. Here are two recently finished designs we wanted to share.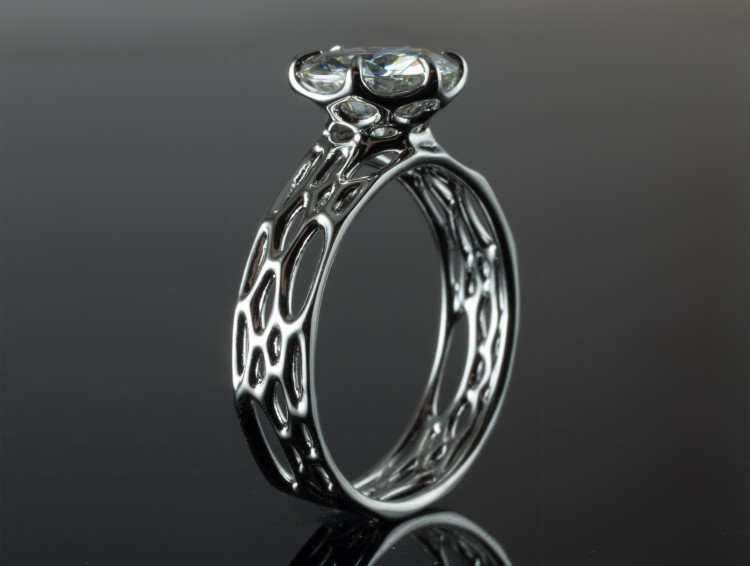 The first is a 1-layer ring set with a 8mm moissanite solitaire. The ring was 3D-printed in wax and then cast in 14k white gold. Our client Marc started by creating a design for the band using our Cell Cycle app. When he was ready, we stepped in to help him modify it to include a cage setting that grows organically from the ring's cellular structure.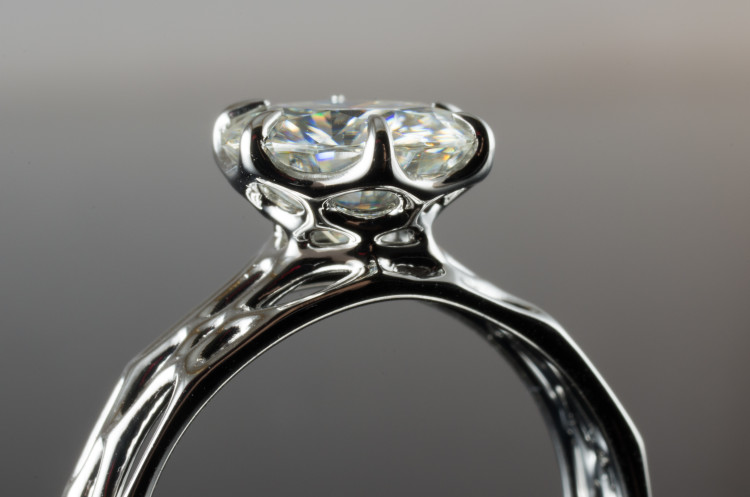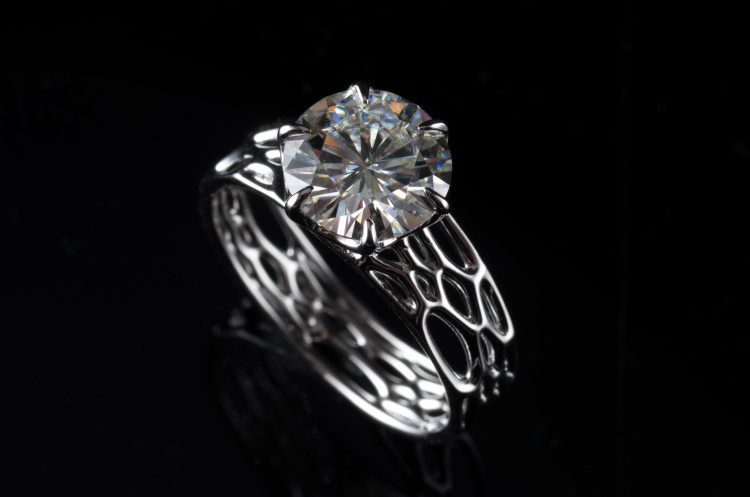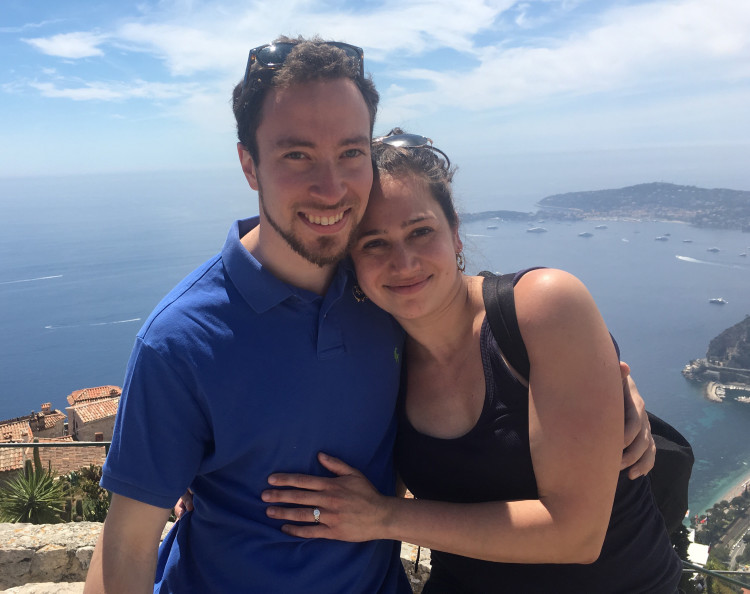 6-stone florescence ring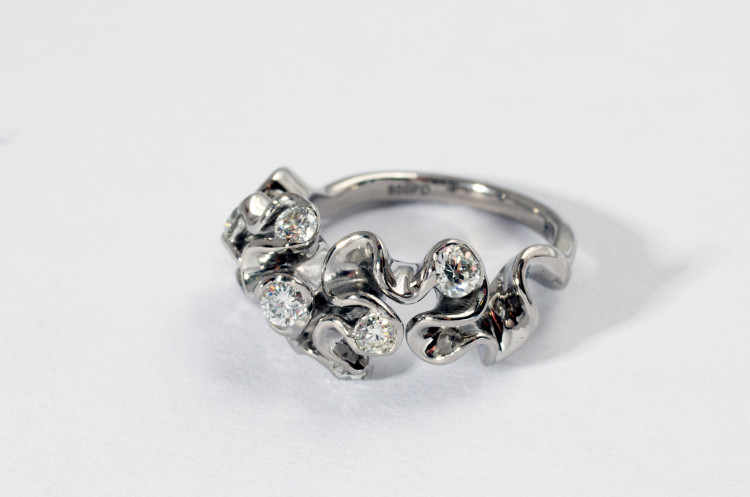 We first experimented with incorporating stones into the folds of a Florescence ring for a custom design last year. For this variation, our client Jonathan wanted to see how far we could push that idea, and we sketched out versions that featured as many as 14 stones! Ultimately, we decided on a design with 6 small diamonds set into an undulating form generated with our Floraform software. The ring was 3D-printed in wax and then cast in palladium.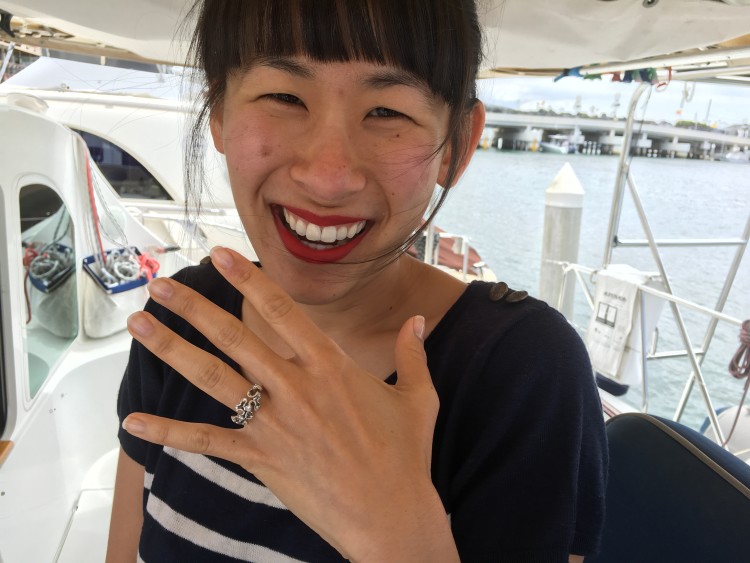 Congratulations to both couples, and thank you for sharing your happy photos!
Click here to view more custom ring projects. If you are interested in commissioning a custom piece of jewelry, email us at orders@nervo.us to learn more.