New Kinematic Petals Dress debuts at Powerhouse Museum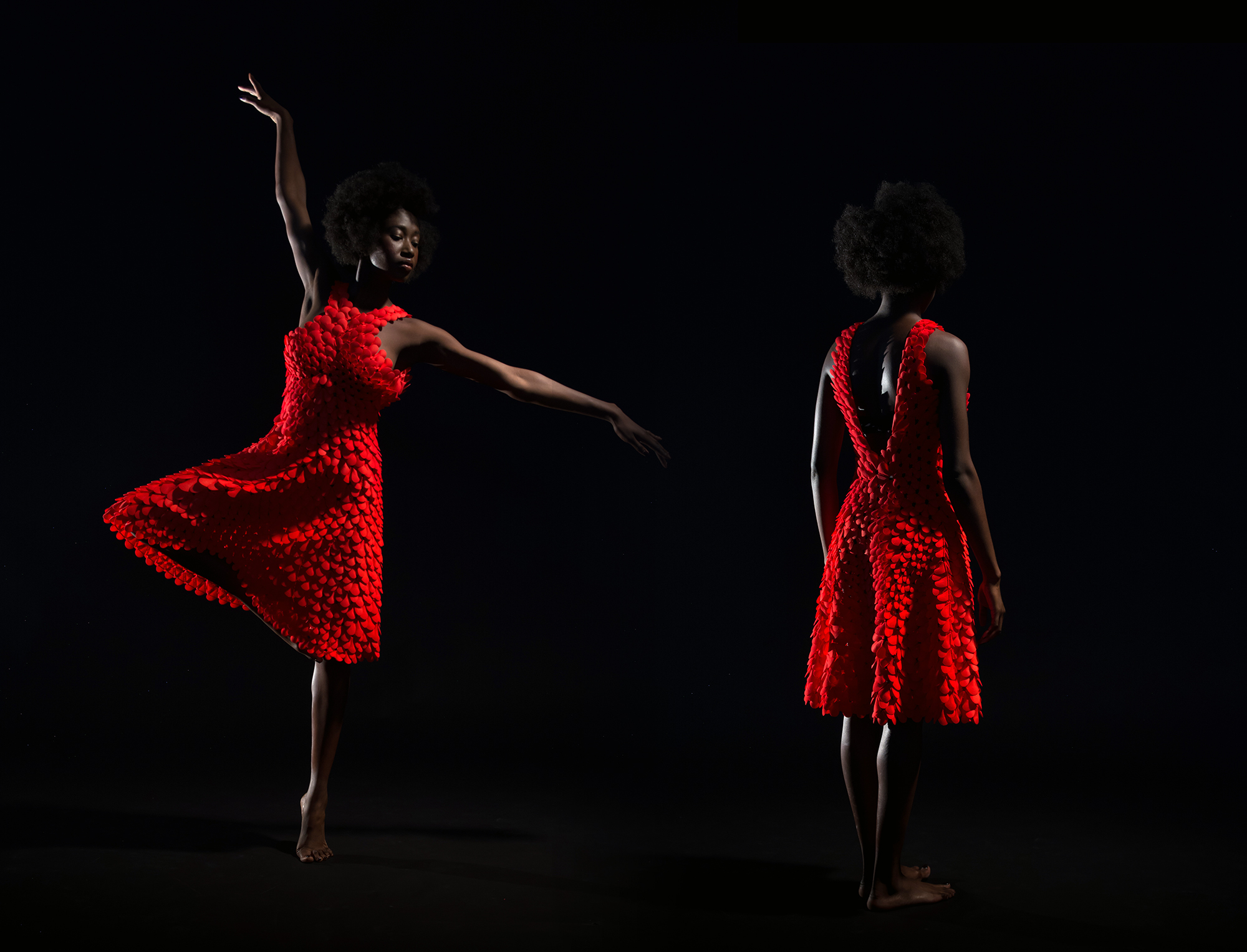 The Museum of Applied Arts & Sciences in Sydney, Australia commissioned Nervous System to create a new Kinematics Dress for their exhibit, Out of Hand: Materializing the Digital, which runs from September 3, 2016 til June 25, 2017. Both the dress and one of our Hyphae Pendant Lamps have been added to the museum's permanent collection in addition to being featured in the exhibition. Out of Hand "explores the increasingly important role of digital manufacture in contemporary art, science, fashion, design and architecture." This dress is the second in our Kinematic Petals series. The first debuted earlier this year at the Museum of Fine Arts Boston. You can read about the design and technical details behind it in our detailed blog post.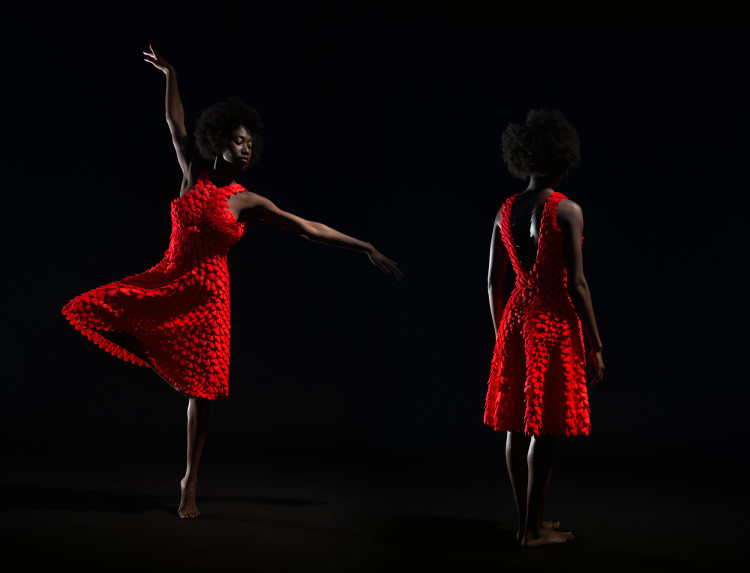 Inspired by petals, feathers, and scales, our garment is composed of 2,191 unique interconnected elements which sheath the body in a direction landscape of overlapping plumes. Each interlocking component of the dress is rigid, but in aggregate, they behave as a continuous textile. The dress is 3D-printed in durable nylon plastic by Selective Laser Sintering. While the design is composed of thousands of unique pieces interconnected by hinges, it emerges from the 3D printer fully assembled and ready to wear. We employ a smart folding strategy to compress Kinematics garments into a smaller form for efficient fabrication. By folding the garments prior to printing them, we can make complex structures larger than a 3D printer, that unfold into their intended shape.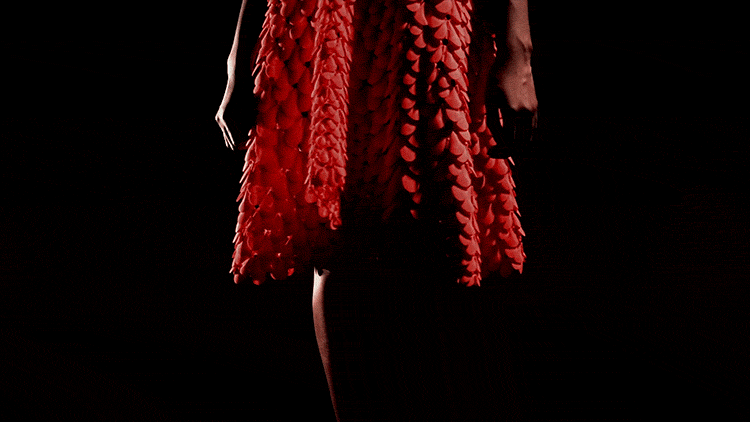 We worked with dancer Fhi B-Ado and photographer Steve Marsel to document the motion of the dress. Watch the video above or on Vimeo.