Nervous System goes solar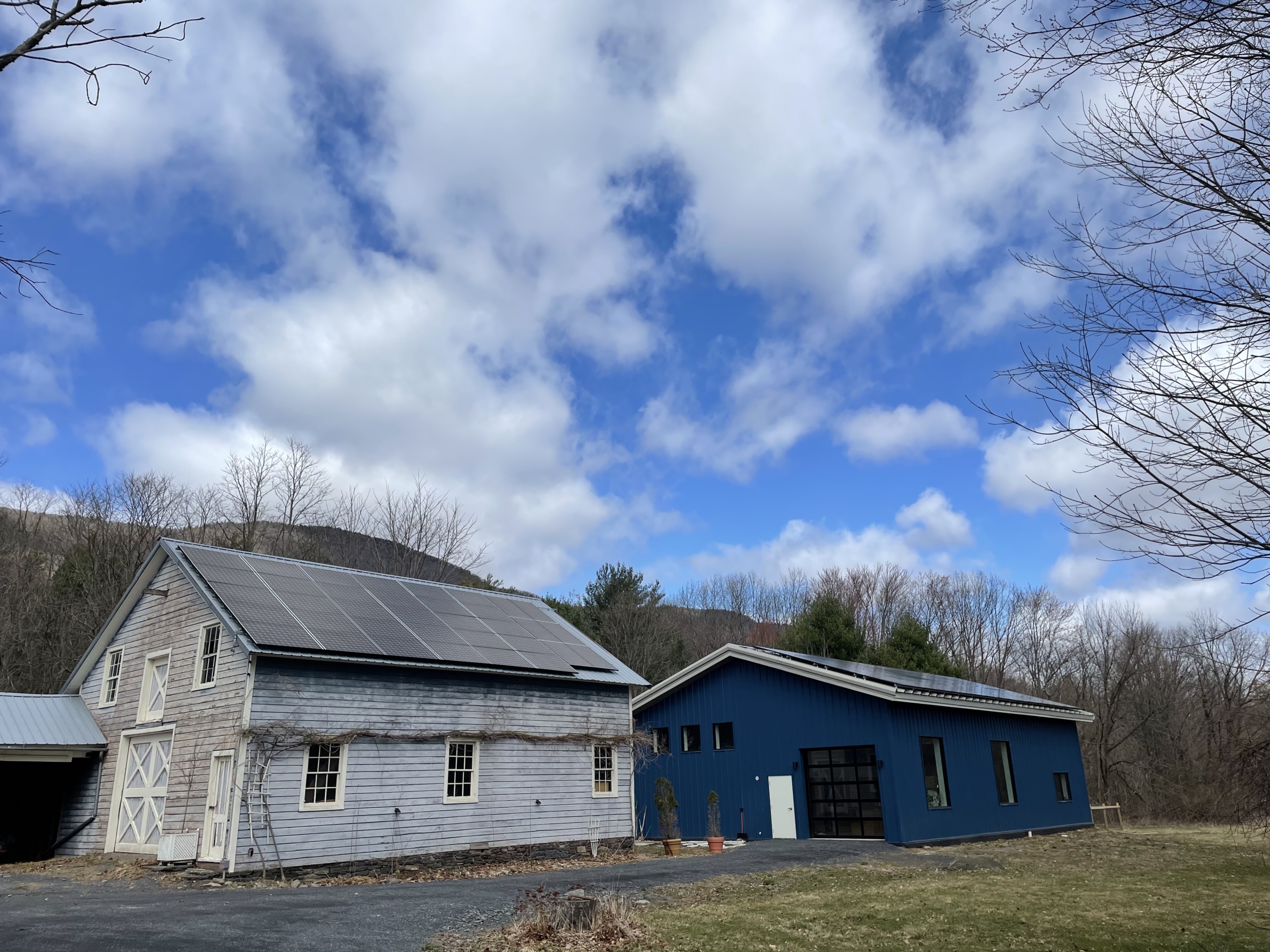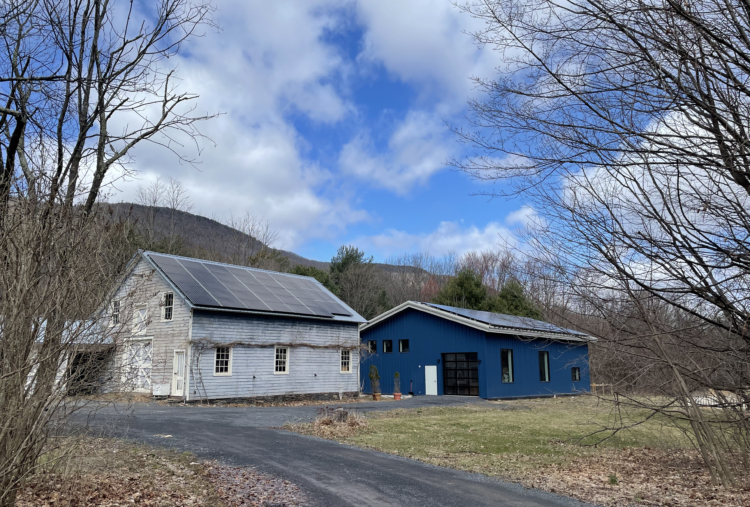 Exciting news! Nervous System's production is now powered by the sun! Our 35 kilowatt solar array went online on March 23, 2021. The array spans the roofs of our studio building and barn and contains 104 Panasonic panels which are 340 watts each.
When we built our new studio here in the Catskills we pledged to make our operation renewable. Reducing carbon emissions to almost nothing is the most important project of our generation. What is truly needed is massive electrification and renewable energy infrastructure investment over the next 10-20 years. We can't afford to make any new fossil fuel burning power plants, vehicles or equipment. So even though our studio is small, we want to do our part in making the planet carbon neutral.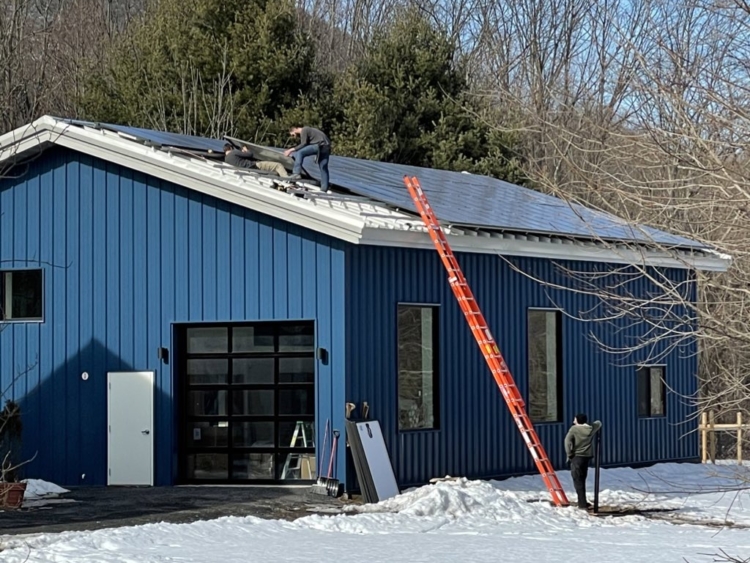 Our system does not have any storage, but we left open that possibility for the future. Battery technology seems to be rapidly developing. For instance Toyota announced it will be testing new solid state batteries with much more storage capacity this year. Therefore, we decided to wait until power storage technology matures before adopting it. For now, our system is tied to the grid, meaning our panels feed back into the general power grid rather then directly powering our building.