Corollaria Railing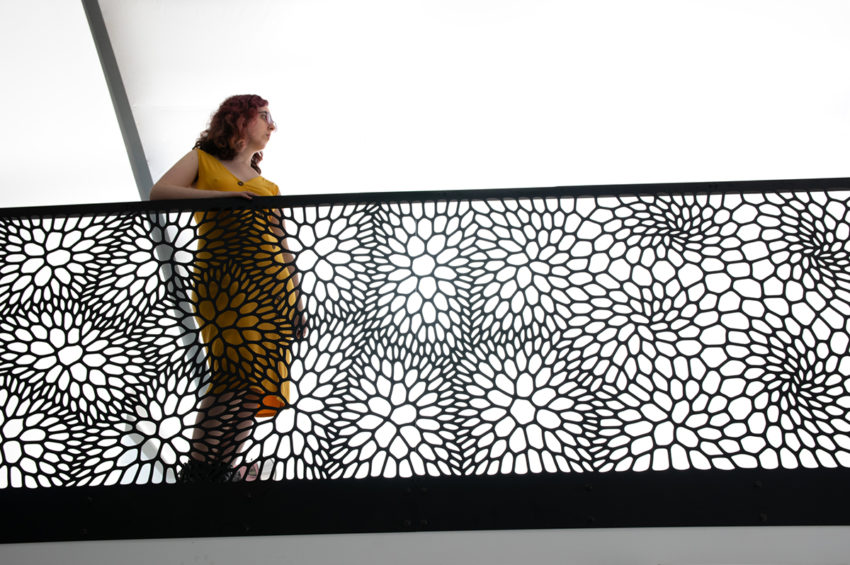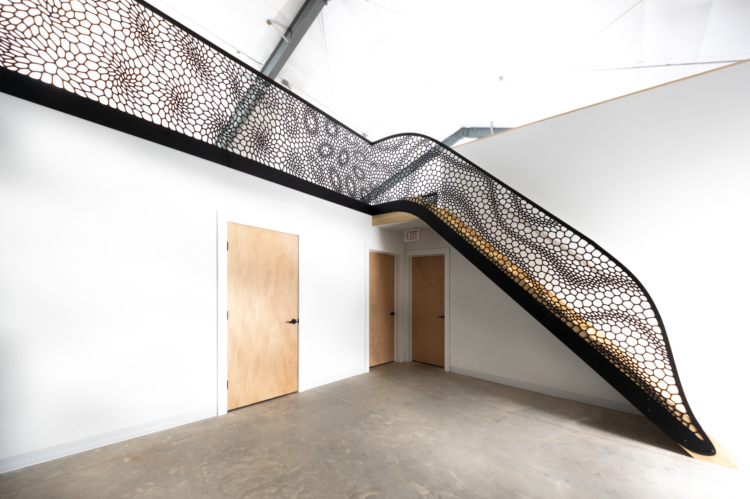 When we moved to the Catskills and built our new studio, we splurged on one item in our construction: a railing that acts as a sculptural element winding through the space. This algorithmically-generated, lasercut steel railing is the largest piece of art we've ever made.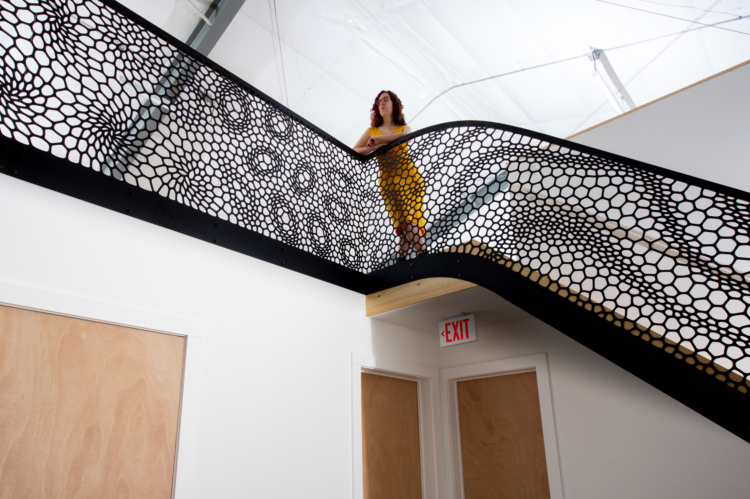 The design morphs continuously along the 40 ft (12.2 m) long railing moving through different modes of pattern. Beginning at the bottom of the staircase, waves of dense cells shift into rings, then spirals and finally to large scale radial cells. The patterns recall the microscopic morphologies seen in cross sections of plant tissues.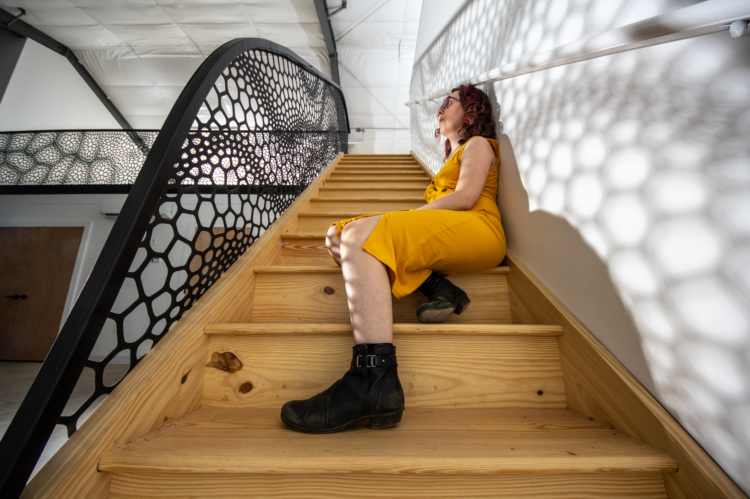 Fabrication
The railing is made of 10 gauge steel which is lasercut and powdercoated matte black. The lasercutting was done by Hatfield Metal Fabrication in Poughkeepsie, NY. The design was broken down into 6 panels, one of which is bent to create the corner. We rented a cargo van and drove down to Hatfield to pick them up.
Design process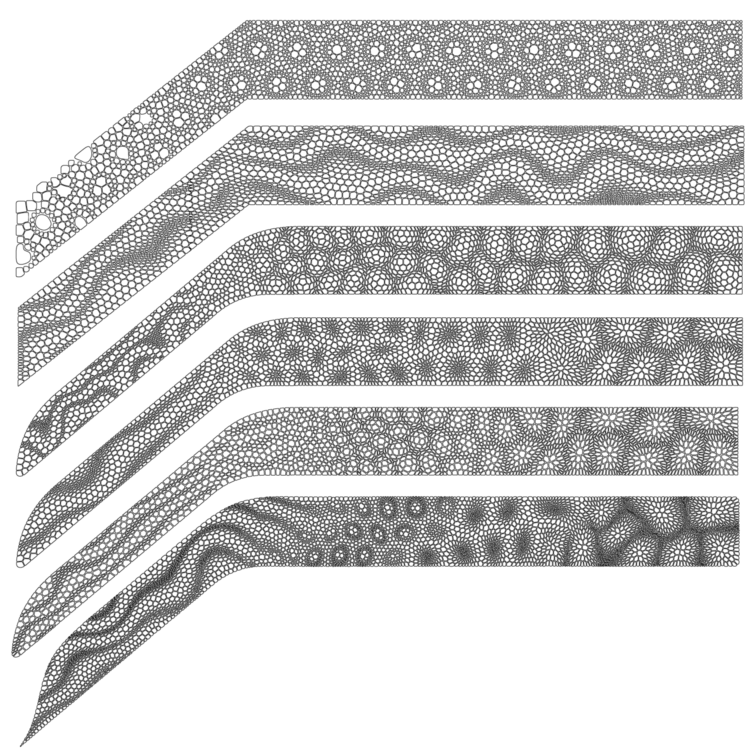 The railing pattern was generated by the latest version of our Corollaria software which uses an optimization process of anisotropic centroidal voronoi diagrams. The cells optimize their distribution in response to a morphic background metric.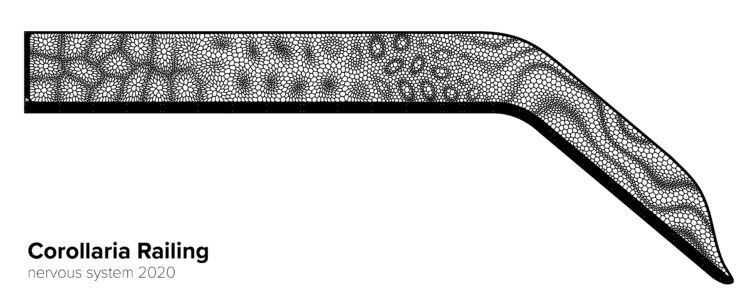 Supports and top rail
Railings in commercial buildings are subject to strict building codes. To meet these codes we needed to add some vertical supports to the panels. We decided to fabricate these ourselves from steel
We also added a smooth wood railing to the top of the panels which we fabricated ourselves from MANY lasercut wood sections. We used dowels to align all the sections together and create the specifically shaped long rail needed for the top of the design.
Thanks to Hatfield Metal Fabrication, Jules + Jasper Kahn, Chris Wawrousek