Design your own jewelry using our tools, new and improved!
Great news! We have finally truly integrated the dendrite and radiolaria applets into the website.  Now you can seamlessly move between using our software to create your own pieces and shopping our work.  Design your own coral like pieces with the custom dendrite tool and design your own morphing hexagon pieces with the custom radiolaria tool.
Here we have the new and improved Dendrite applet.  This tool is now much faster and we removed some controls to make its use more intuitive.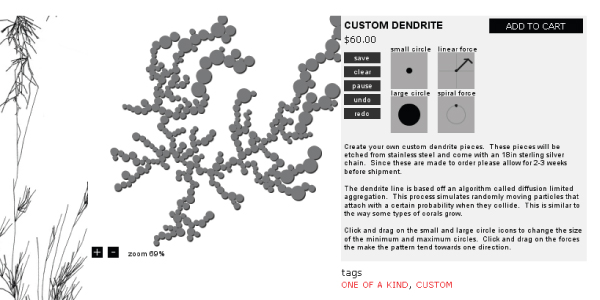 And here is the new radiolaria applet.  Pretty much the same as before but with direct integration to your shopping cart.  Please let us know what you think!