Trivetz – collaboration with Modern Twist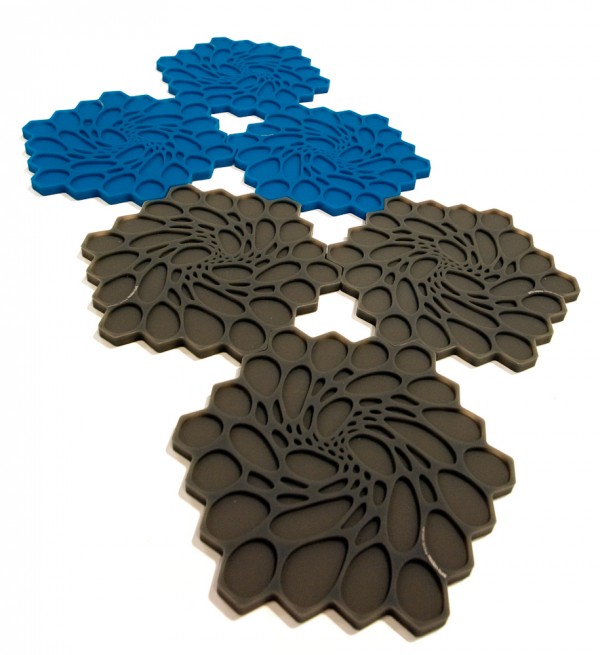 We designed these tiling silicone rubber trivets with Modern Twist last year. They will finally be for sale in April through our website and stores all over the country. They come in 7 colors and tile completely….but I like to leave gaps when I tile them. I finally got to see the design in person when we were at NYIGF last week.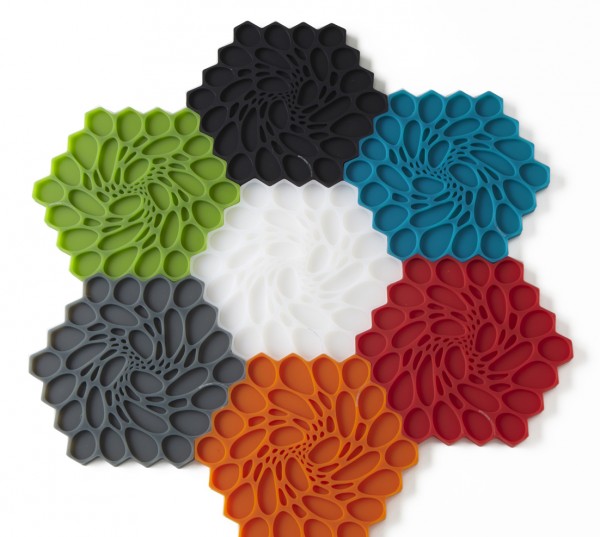 image courtesy of Modern Twist
The design was created in our Radiolaria software, a Processing app we created that simulates a cellular network. It uses a physics simulation of a spring mesh where cells can been subdivided and are effected by attractive, repulsive, and spiraling forces. You can watch me playing around with it here or below.
You can see more photos of the pieces in this post by Design Milk