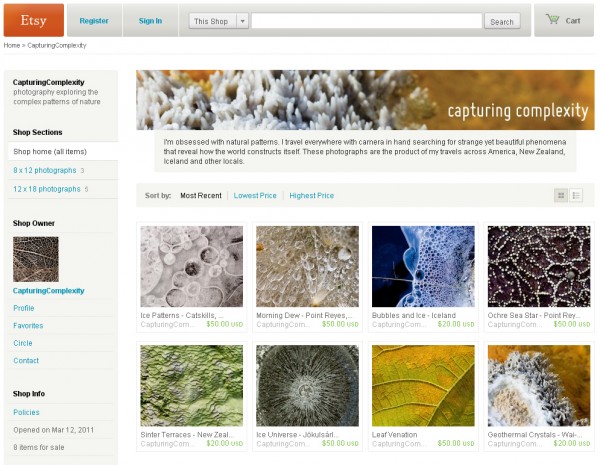 CapturingComplexity is a new shop on Etsy where I am selling some of my macro photography. Much of the inspiration for Nervous System comes from natural systems that we've been lucky enough to observe in person during our travels. The photographs are a way to encapsulate a visual of what interests us and are a reminder of phenomena we would like to later research.
I've posted a few of my favorite images from our hikes all over the world. The pictures feature the Catskills, the Northern California coast, Iceland and New Zealand and are available in 8×12″and 12×18″ sizes. All of the photographs were captured using a Pentax k10d camera with an old 55mm manual focus macro lens using natural light.
Please check out the new shop and let me know what you think!