Hyphae – a new collection from Nervous System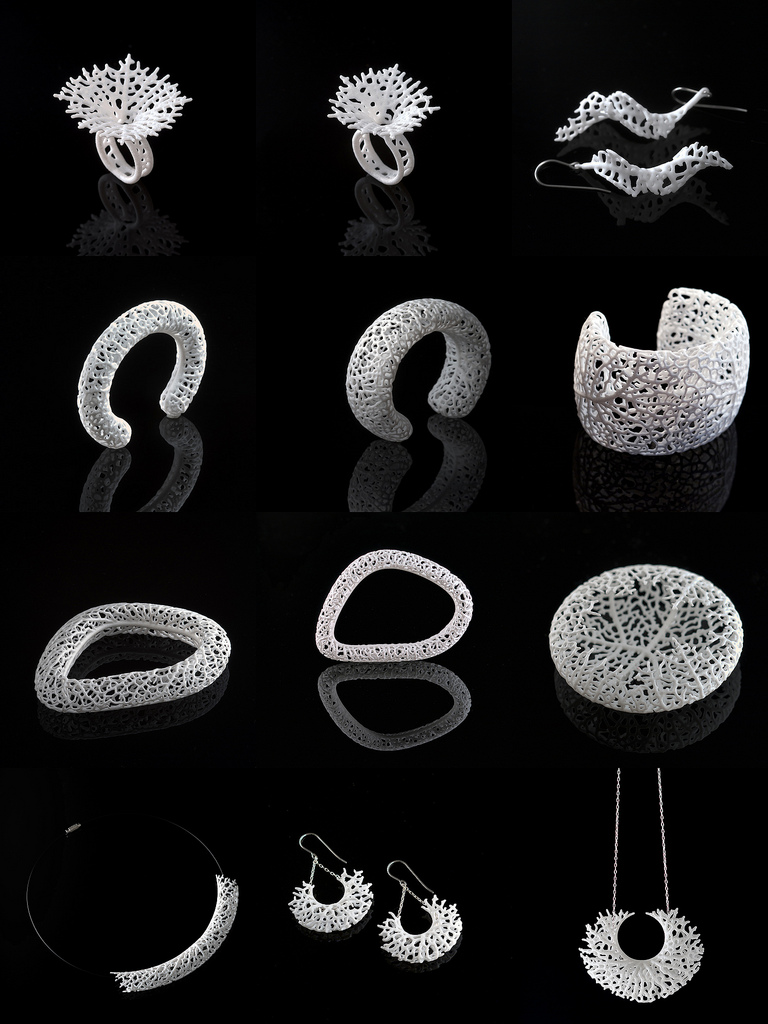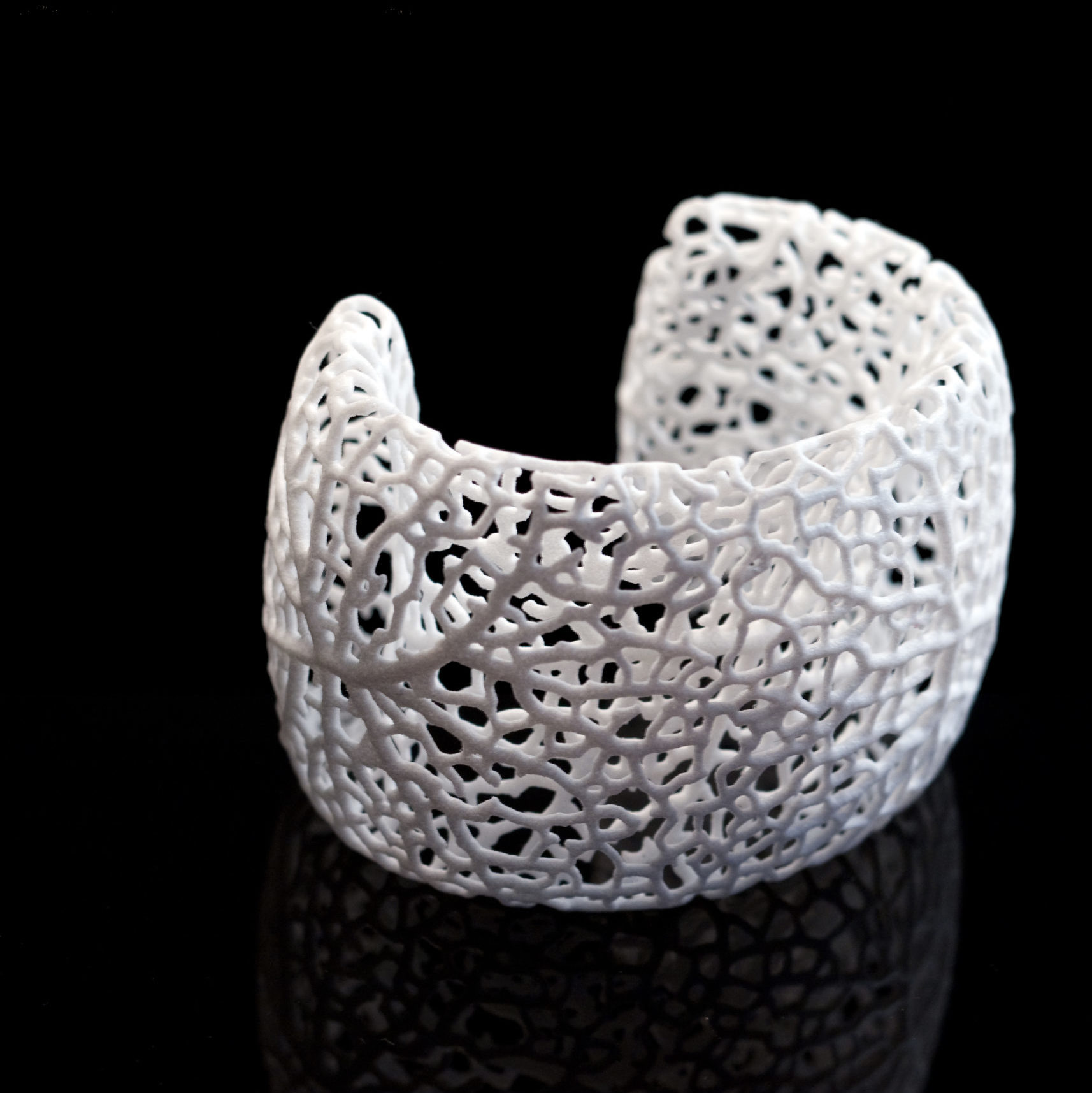 Hyphae is a collection of 3D printed artifacts constructed of rhizome-like networks. Inspired by the vein structures that carry fluids through organisms from the leaves of plants to our own circulatory systems, we created a simulation which uses physical growth principles to build sculptural, organic structures. Starting from an initial seed and a surface, we grow a hierarchical network where nodes constantly branch and merge. The densely interconnected structure is at once airy and strong.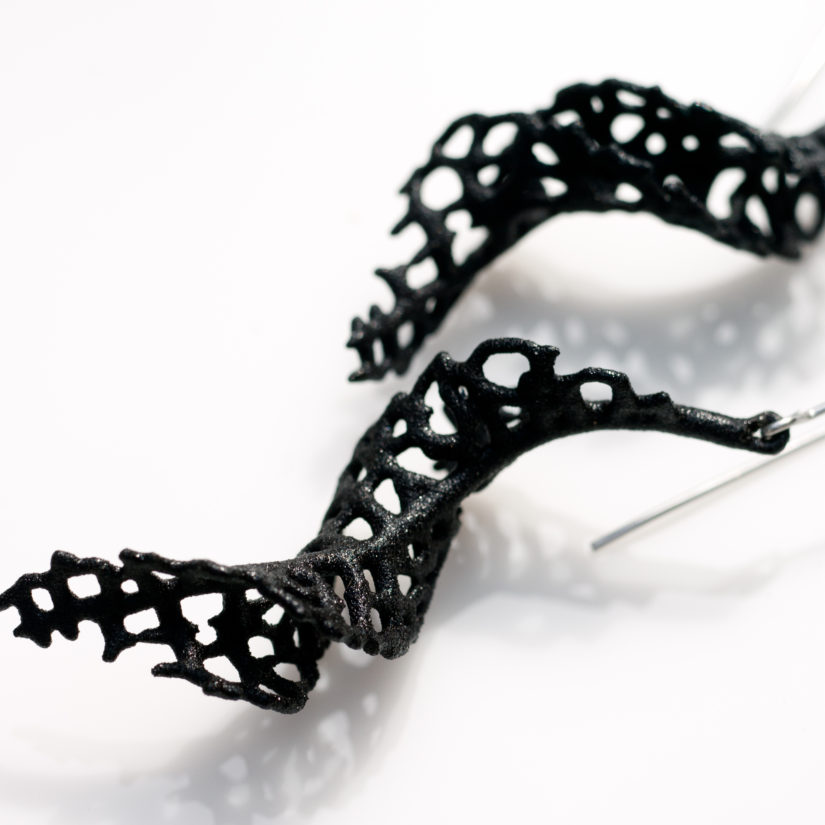 Our most diverse collection to date, Hyphae contains a range of necklaces, earrings, cuffs, bangles, rings and brooches. The pieces are 3D printed in nylon, a strong and flexible material, and are available in black and white. Select pieces will also be available in stainless steel and sterling silver.
Making of Videos
Each Hyphae product is documented with a video showing the genesis of the design. The system we used to generate the pieces is an extension of our Xylem algorithm to 3D. To read more about the technical aspects see this previous post.
Win your favorite piece!
Want to win a piece from our new collection? Follow @nervous_system on twitter and tweet the following to enter.
win a piece from @nervous_system's new jewelry collection #Hyphae http://bit.ly/HYPHAE
Add the name of your favorite piece on to the end of the tweet! The giveaway runs until March 29th at 12am EST. Two entrants will be selected randomly to win their pick.