the emergent patterns of paint wrinkling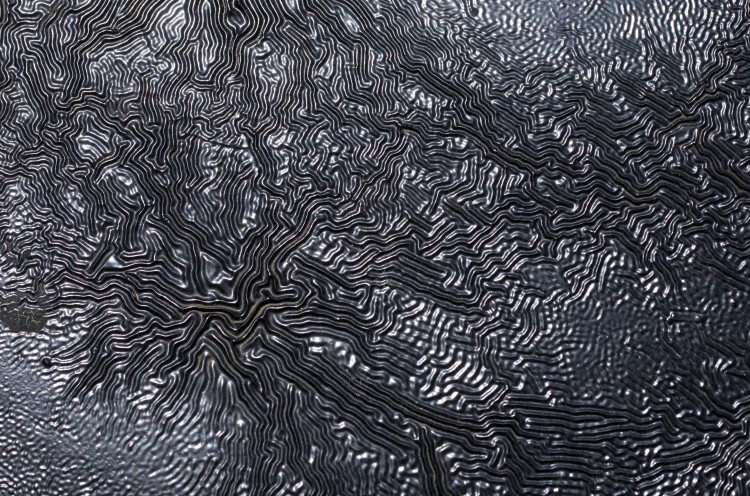 Last weekend we ventured to the Arnold Arboretum to view the blooming lilacs. Although the flowers were spectacular, it was actually a garbage can that ended up garnering our attention. In an episode that no doubt puzzled and disturbed passersby, we spent about 20 minutes staring at the lid of a black, metal garbage in the Cherry blossom area. From a distance, the barrel-shaped trash can appeared rather nondescript but upon closer examination its painted surface was textured by an incredible landscape of wrinkling patterns.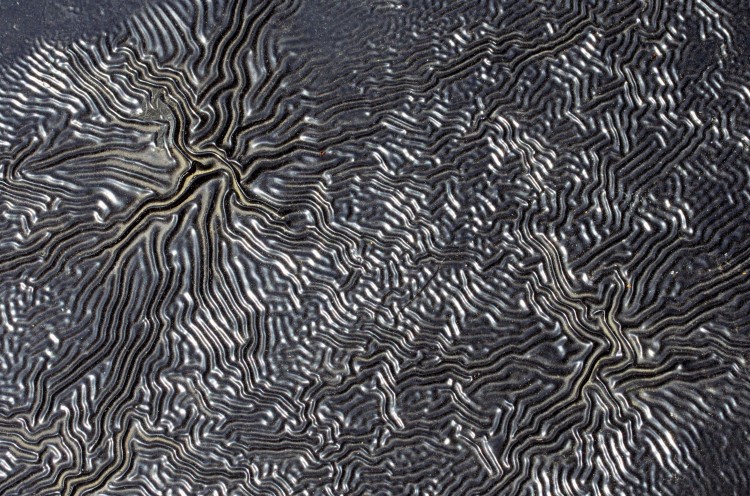 Ridges radiating from certain zones, shifting in scale as they moved away from the epicenter. The patterns evoke images of sand dunes, brain coral and Turing patterns. Perhaps, these patterns are due to buckling in the paint as the metal lid expands and contracts with the seasons. The variation in scale could be caused by uneven paint application. Thicker areas of paint giving larger wrinkles and thinner zones the smaller ones.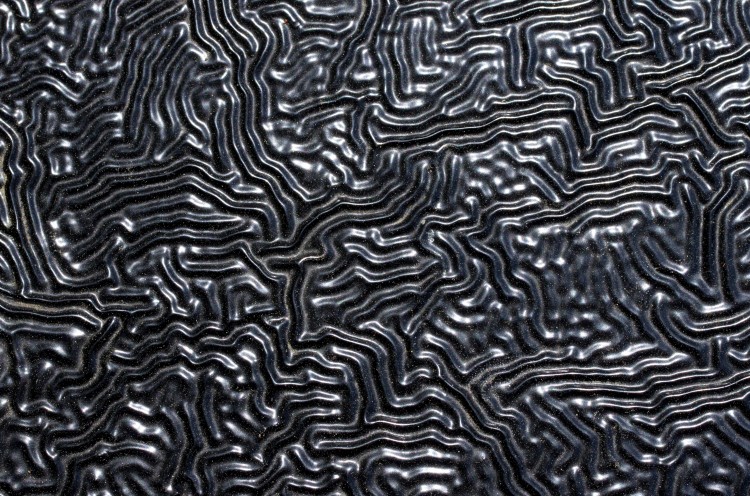 From my attempts to search the internet for more information, I've discovered that most people view paint wrinkling as an unpleasant consequence of improper paint application. However, some vintage car enthusiasts have actually developed a paint to yield this specific effect called "wrinkle paint" in order to match finishes found on old engine valve covers. And material scientists are looking at ways to design such surfaces by producing elastomer sheets with variable elasticity for microfabrication of structures.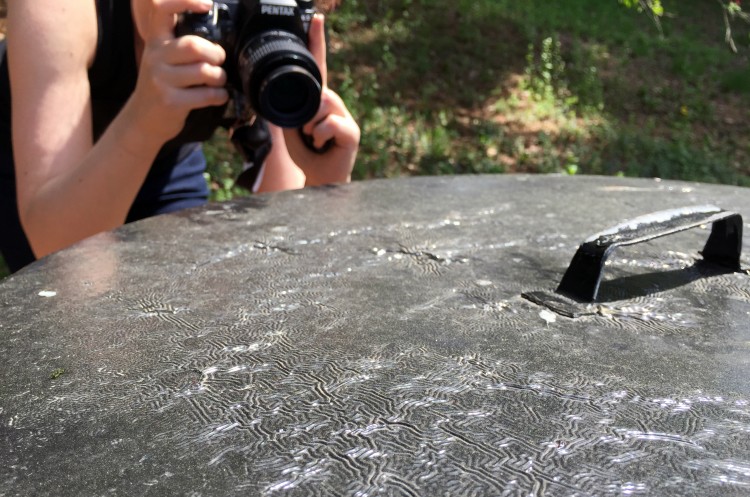 You can view more macro photographs of paint wrinkling in our wrinkle patterns set on Flickr.