updates from Nervous System: radiolaria table, 2-color 3d-printing and more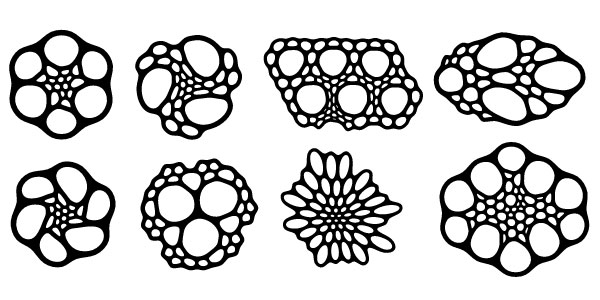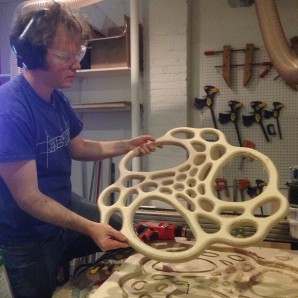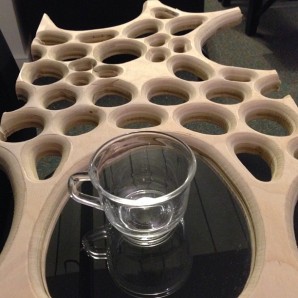 We're following through with our promise to add tables to the Radiolaria app. Soon you will be able to design your own cellular tables on our website which we CNC route in the studio from plywood. We've been testing out various designs and settings. We should have a finished prototype to show you next week. The tables will come complete with organic wood bases and glass inserts for the larger holes.
CNC routing in progress vine.co/v/bdIL5ZOWdgp

— Jessica Rosenkrantz (@nervous_jessica) March 15, 2013
We now have custom jewelry boxes that fit our larger pieces. These boxes feature a branching pattern we generated with the system show in this video. They are printed in black on recycled speckletone paper, wrapped around recycled chipboard boxes.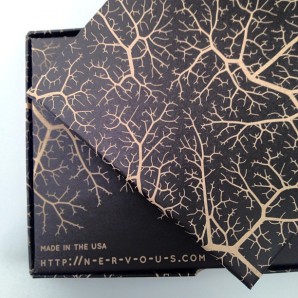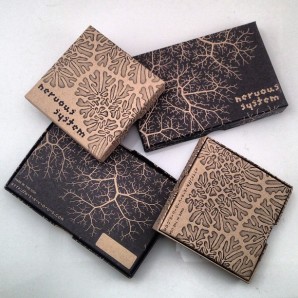 We've been developing our colors for our spring/summer jewelry collection by creating our own acid dye mixes. Our retail manager, Lia, created an impressive palette of neon colors that should be available before the end of March.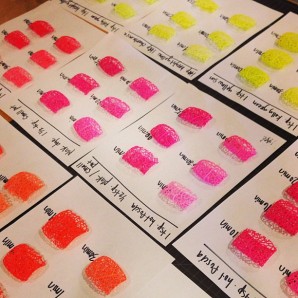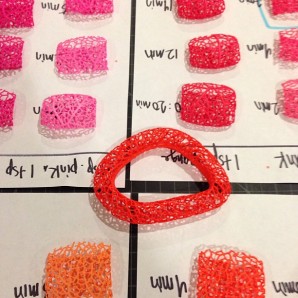 We've been playing with two color 3d-printing using our Makerbot Replicator 1. Jesse created an app that takes any 3d model and converts it into a 3d-printable 2-color shell using reaction-diffusion. So far, we've just applied it to cats. But, we have some other things in mind and hope to release it as an app on our website soon…so anyone can convert any model into a 2-color print. You can download the 2-color cat models from our Thingiverse.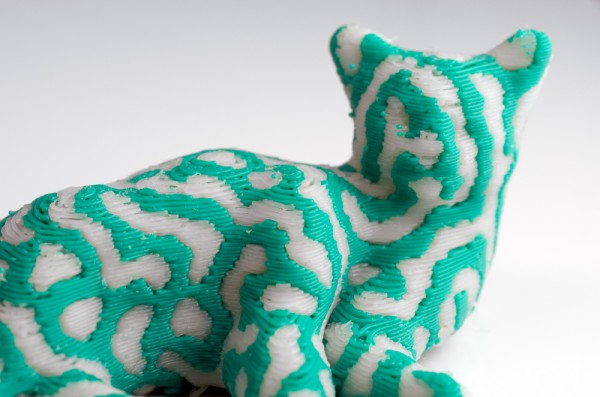 We made a version of the Large Hyphae Ring in sterling silver for a magazine cover photoshoot that came out spectacular!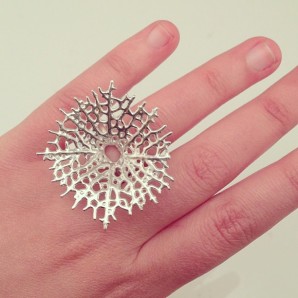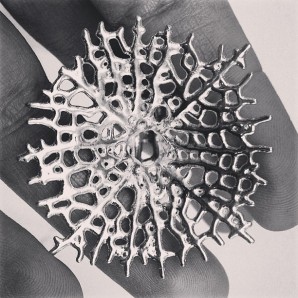 When we release the new colors, we'll be retiring a few pieces from the Hyphae collection and replacing them with some new designs.