"Growing Objects" exhibit and Alaska workshops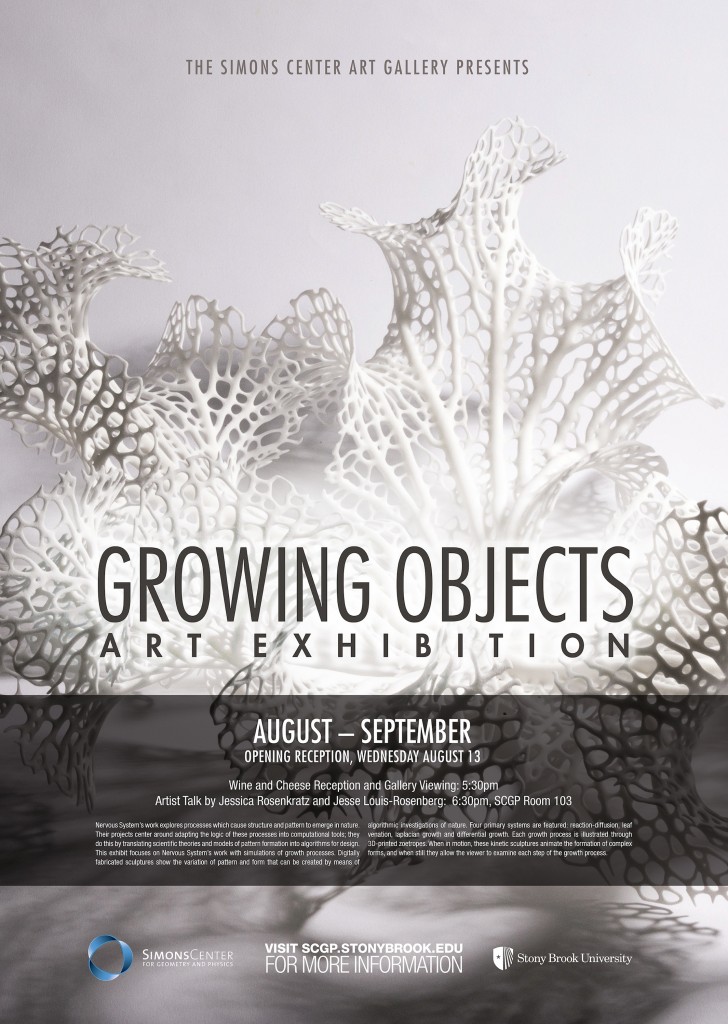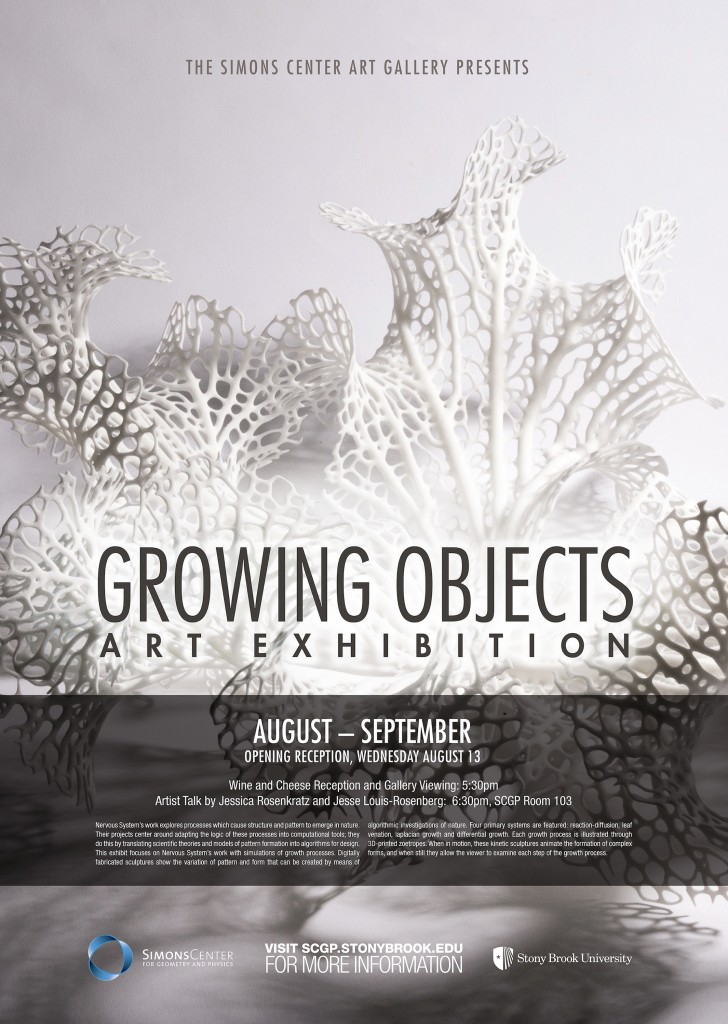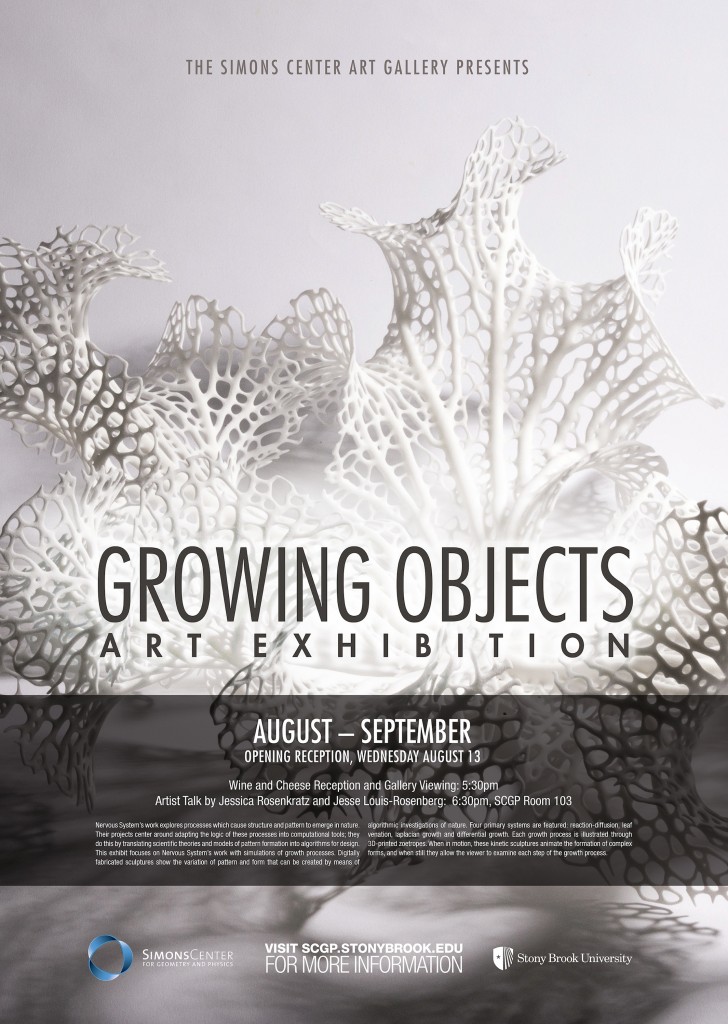 We have two major events coming up this month. The first is our solo exhibition titled "Growing Objects" at the Simons Center for Geometry and Physics at Stonybrook University, opening on August 13 and running through September 30.
The exhibit focuses on Nervous System's work with simulations of growth processes. Digitally fabricated sculptures show the variation of pattern and form that can be created by means of algorithmic investigations of nature. Four primary systems are featured: reaction-diffusion, leaf venation, laplacian growth, and differential growth. Each growth process is illustrated through a 3D-printed zoetrope. When in motion, these kinetic sculptures animate the development of complex forms; when still, they allow the viewer to examine each step of the growth process.
While inspired by natural systems, these sculptures do not directly mimic specific phenomena but are instead open-ended explorations of the mathematics and logic behind them. The generated forms propose a new way of thinking about how we can design or "grow" our environment.
After our opening at the Simons Center, we're off to Alaska as guests of the Alaska Design Forum. We'll be speaking about our work and giving workshops on 3D printing in Fairbanks, AK (Monday 8/18), Juneau, AK (Wednesday 8/20) and Anchorage, AK (Friday 8/22).
Come see us in Stonybrook or Alaska if you get a chance, and watch for more posts soon documenting the new work produced for the exhibition and our Alaskan adventures.