Kinematics Dress now on display at MoMA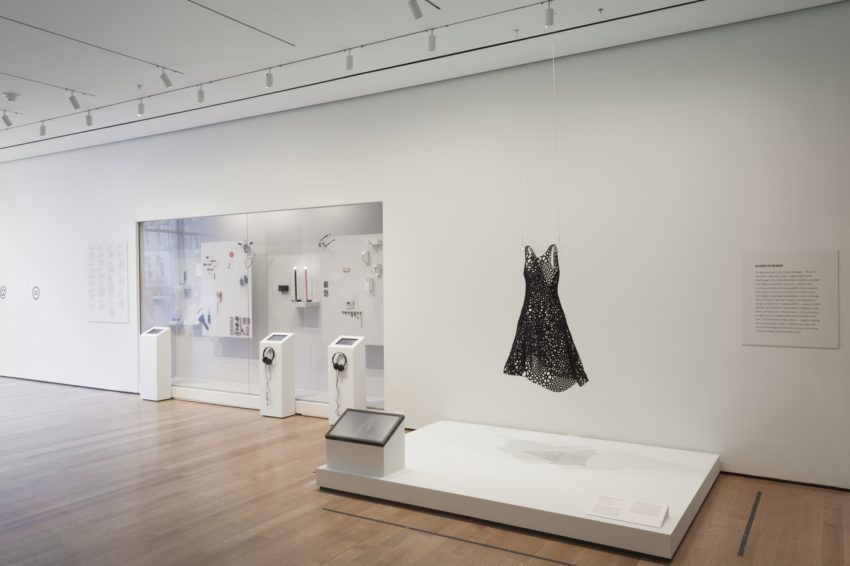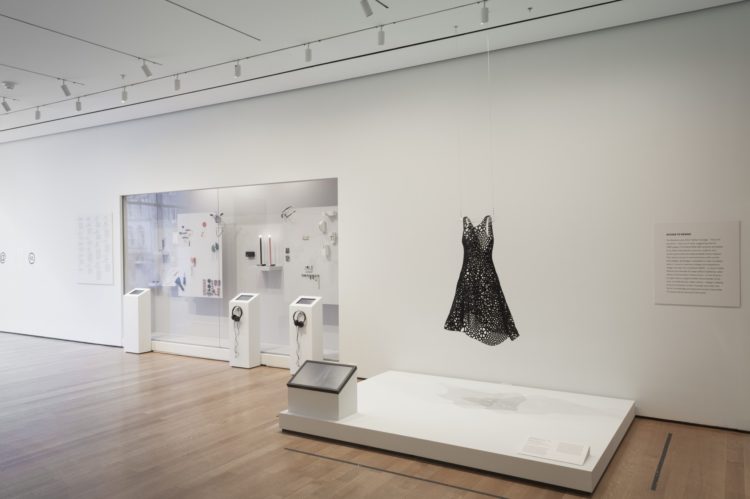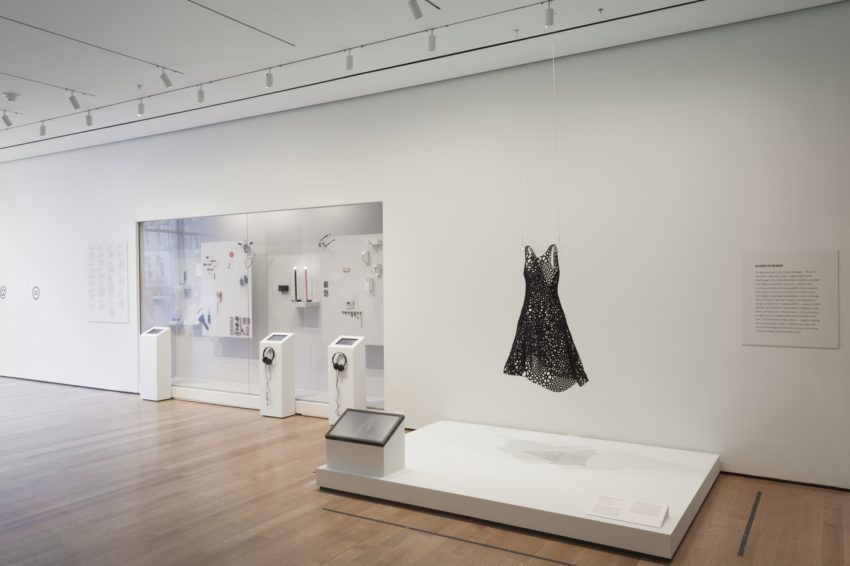 The Kinematics Dress is on display for the first time at the Museum of Modern Art in New York City. It is part of an exhibition entitled "This Is for Everyone: Design Experiments for the Common Good" curated by Paula Antonelli and Michelle Millar Fisher which runs until January 2016. The MoMA acquired the dress last year for its permanent collection.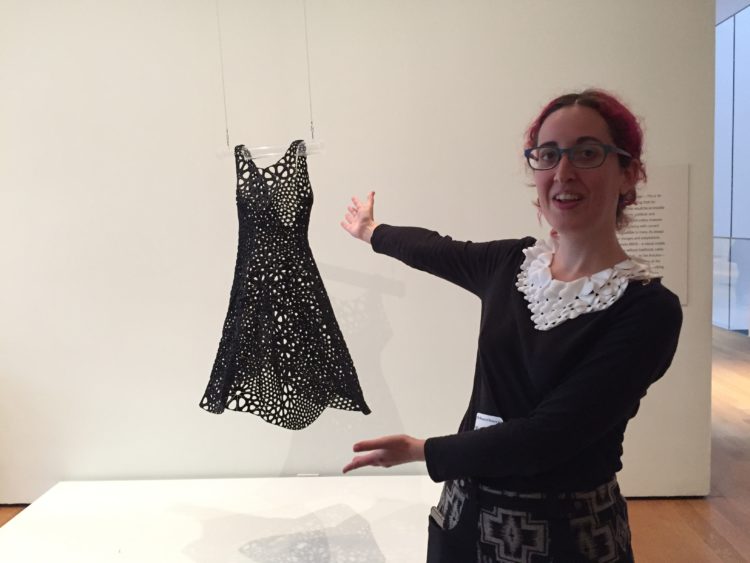 In describing the exhibition, the curators wrote: "we sometimes forget that new technologies are not inherently democratic. Is design in the digital age—so often simply assumed to be for the greater good—truly for everyone?" They probe this question through a diverse collection of objects: low-cost electronics kits that aim to make hardware more accessible and engaging, digitally fabricated helmets that evoke science and mythology, custom-fit 3D-printed clothes you design yourself, gloopy furniture shaped from a foam of sawdust, etc.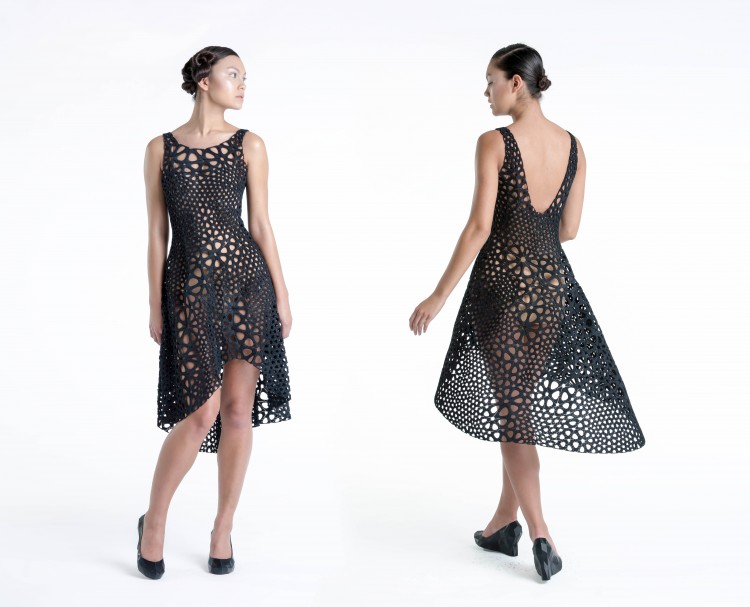 Featured Works
Exhibit information
This Is for Everyone: Design Experiments for the Common Good
February 14, 2015–January 01, 2016
at the Museum of Modern Art, Architecture and Design Galleries, third floor