CNC routed reaction shelf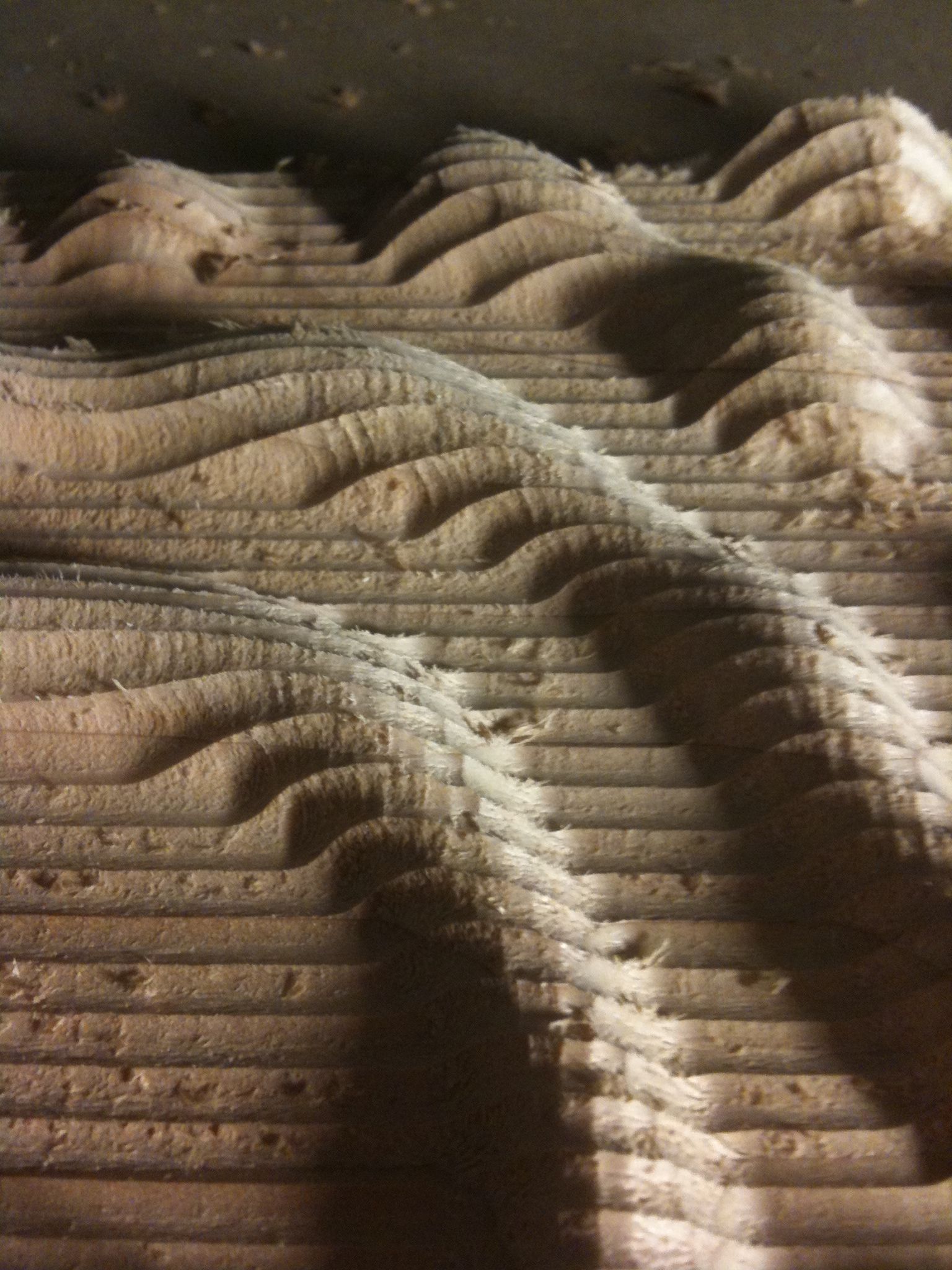 As some of our long term readers may know, we have a home-made CNC router that lives in our garage. Prior to our reaction exhibit we gave the router a bit of a tune-up and added a dust collection system with the help of our friends from Sprout. Previously, we have only used the router for 2d cutting….mostly due to inaccuracies in the z-axis and lack of time to figure out how to do more complicated code to run the machine….but this time we had a couple extra days to get things going. I designed a shelf using one of our reaction-diffusion programs that had specific spaces where the porcelain prototypes of our new dinnerware line could rest. I think it came out well! The wood is cheap pine bought at our local hardware store.
Below are some in process shots. After routing the surface out with a rough pass we did a finishing pass with a small stepover and some hand sanding as well.