We won $600 in the Ponoko Jewelry Competition
Last month we entered several designs in Ponoko's first design competition. Ponoko is a company based in New Zealand and San Francisco that will laser cut your designs for you. They have a simple template which you can use with several different 2D design programs (illustrator, freehand, and inkscape).  Right now they are pretty limited in materials but they plan on adding some flexible ones soon.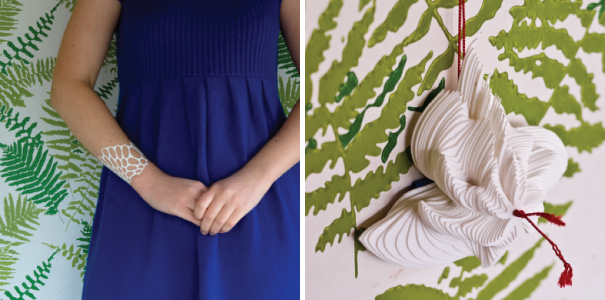 From the entries, they selected 25 designs including 3 of ours and made them for free. From the top 25, they chose the top 10 and gave everyone $300. Check it out: here. Both the radiolaria bracelet (in PETG plastic) and the orchid necklace (in polystyrene) were selected.
To celebrate we are offering the orchid necklace for sale on etsy click here to buy one.